Baby Oatmeal – Steel Cut Oats vs. Rolled Oats
As a first time mom, starting solids and feeding your baby real food can feel overwhelming! When we first started giving solids we were so nervous.
We didn't want to make the wrong move and give our baby the wrong baby food. Usually pediatricians recommend starting baby on some kind of rice cereal or baby oatmeal.
But what kind of baby oatmeal should you start with? Baby rolled oats? What about steel cut oats? What's the difference?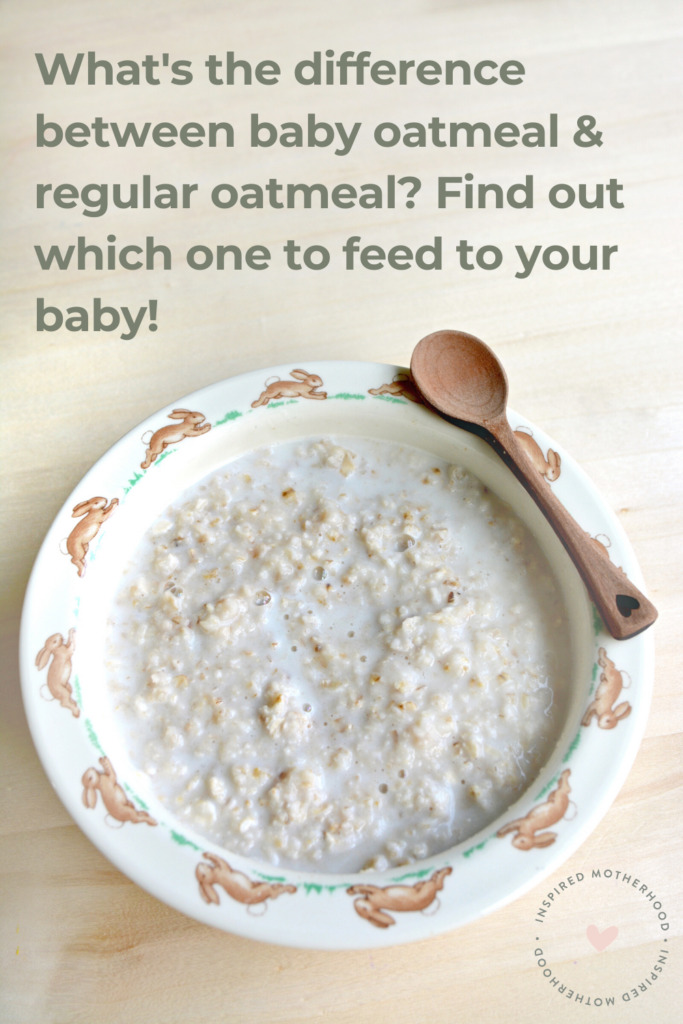 This post contains some affiliate links for products we use and love.
When we first started solids foods with our kids we only gave them fruits and vegetables. We didn't feed them rice cereal because of the high level of toxins in rice. See this article on arsenic and heavy metals found in baby cereal made with rice.
We wanted to start adding more substance to their diets so we decided it was time to add baby oatmeal.
So what oatmeal should you be giving your baby? Baby oatmeal? Rolled Oats? Steel Cut oats? Rice cereal?
I am embarrassed to admit before kids I didn't know the difference between steel cut oats and rolled oats. A lot of baby books recommend old-fashioned rolled oats, but I wanted to find out for myself.
After some research I found steel cut oats are less processed. Both are from oat groats, but steel cut oats are chopped into thick pieces while rolled oats are steamed then rolled/flaked to flatten.
Baby oats are simply steamed and flaked into a thinner piece of oat. The main difference is in the level of processing.
Overall, there is not a large difference in the nutritional value, but many people suggest steel cut oats are slightly more nutritious because they are the least processed.
Pros of Steel Cut Oats
Less processed
May have a lower glycemic index, but this is debated
Higher in calories compared to old-fashioned rolled oats
Less sugar (but this is minimal 1g versus 0g)
Cons of Steel Cut Oats
Take longer to cook
May be thicker in texture
After reviewing the pros and cons I think steel cut oats and rolled oats are both great for baby. I prefer oats over rice cereal.
So do you need baby oatmeal or can you use "adult" oatmeal with your baby?
Our pediatrician told us we once our baby was 6 months old we didn't need to buy "baby specific oatmeal."
Our kids could eat our oatmeal. This was a relief because baby oats cost more and if we are making oatmeal for ourselves it takes out one more step!
Steel cut oats can be thicker in texture. If you baby seems to do better with a thinner more pureed texture you can grind up the oats in a blender before you cook.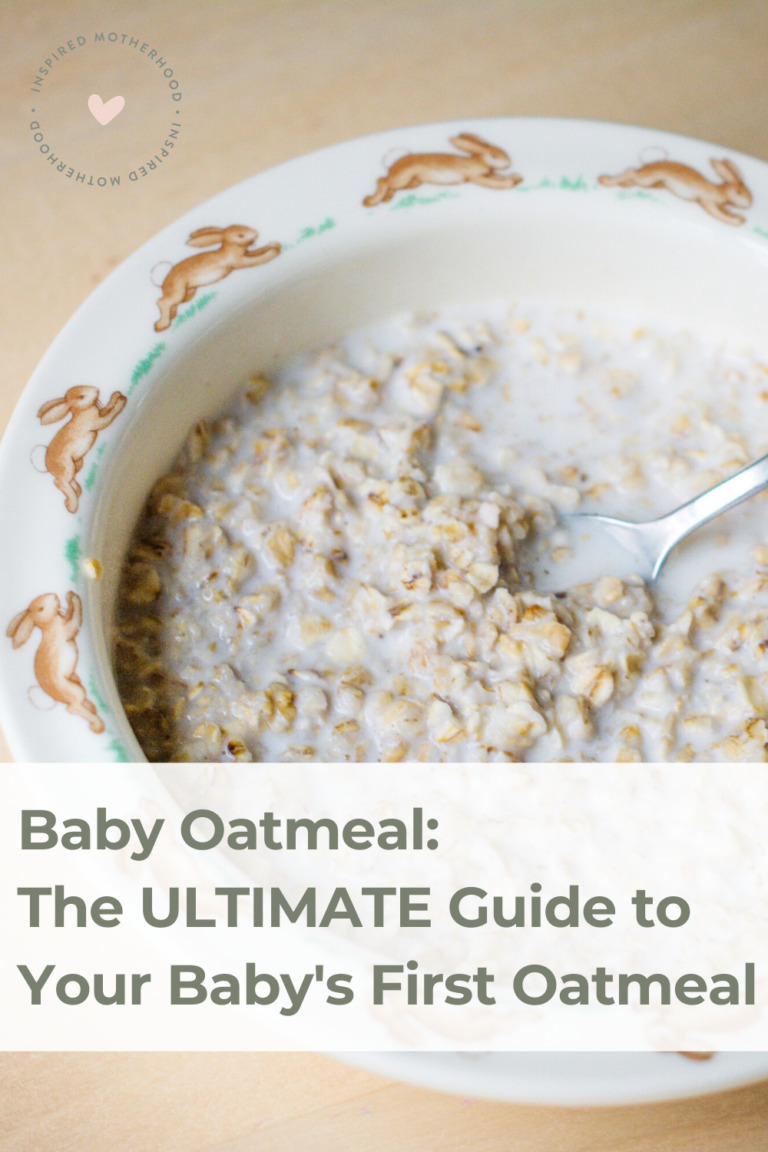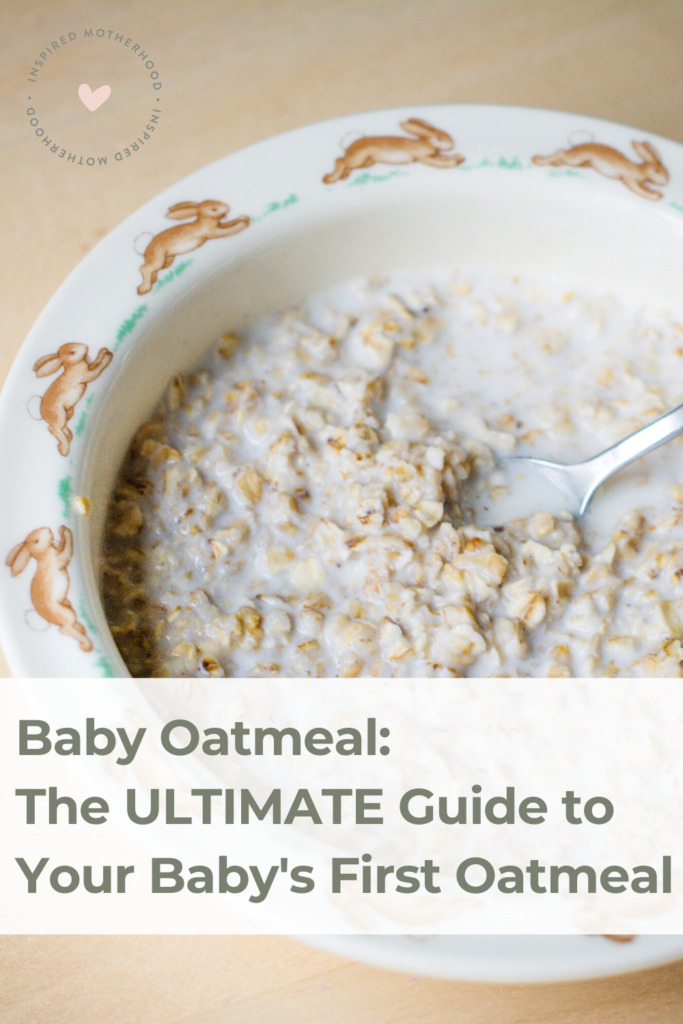 How to Prepare Steel Cut Oats for Baby
Another option is to cook the steel cut oats a little longer and add slightly more water to the pot. This should make the oats soft when cooked. Additionally, you can blend the cooked mixture with your favorite fruit to create a sweet fruit oatmeal puree.

What Type of Oatmeal We Use:
It becomes a personal preference whether you choose to use steel cut oats versus old-fashioned rolled oats.
We use Bob's Red Mill organic steel cut oats and organic rolled oats.
We also recently found Purely Elizabeth Superfood Oatmeal and we love this as a cereal option. Cereal and/or oatmeal is important in a baby's diet because it's a great source of iron.
Here is a super easy recipe I used for baby's first oatmeal!
Save money by making your baby's oatmeal at home. You can also avoid added preservatives by using organic steel cut oats or rolled oats.
Ingredients
3/4 cup water
1/4 cup steel cut oats
1/4 cup breastmilk or formula
Instructions
Bring the water to boil in saucepan.
Add the steel cut oats.
Turn the heat to simmer and stir occasionally.
Cook for 15-20 minutes.
The longer you cook the oats the creamer they will become.
Take off heat and mix in breastmilk/formula.
Cool before serving.
Enjoy your baby oatmeal!
If you are worried about the texture you can blend the dry steel cut oats to a powder before you cook. Additionally, you can blend the cooked mixture with your favorite fruit to create a sweet fruit oatmeal puree.
Keeps in the refrigerator for 3-4 days in a tightly sealed jar.
Looking for more inspiration? Follow us on Instagram for daily encouragement in motherhood!
How do you make baby oatmeal?
Share your tips in the comments below!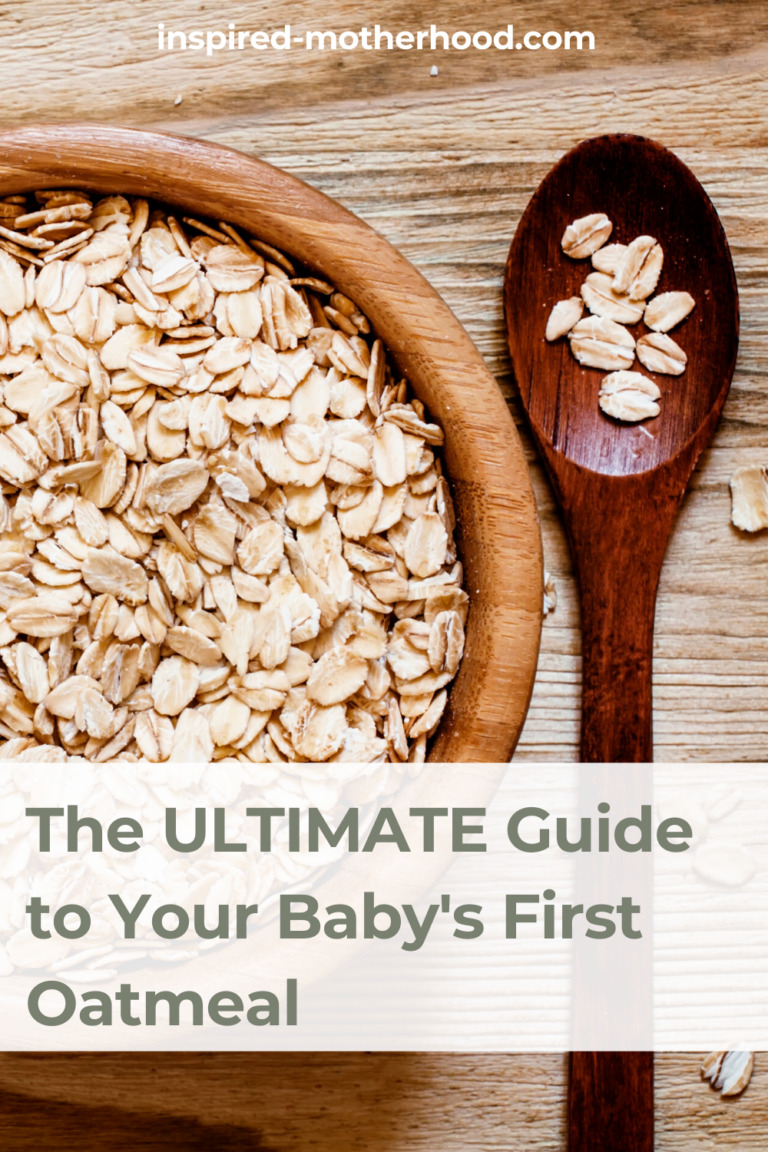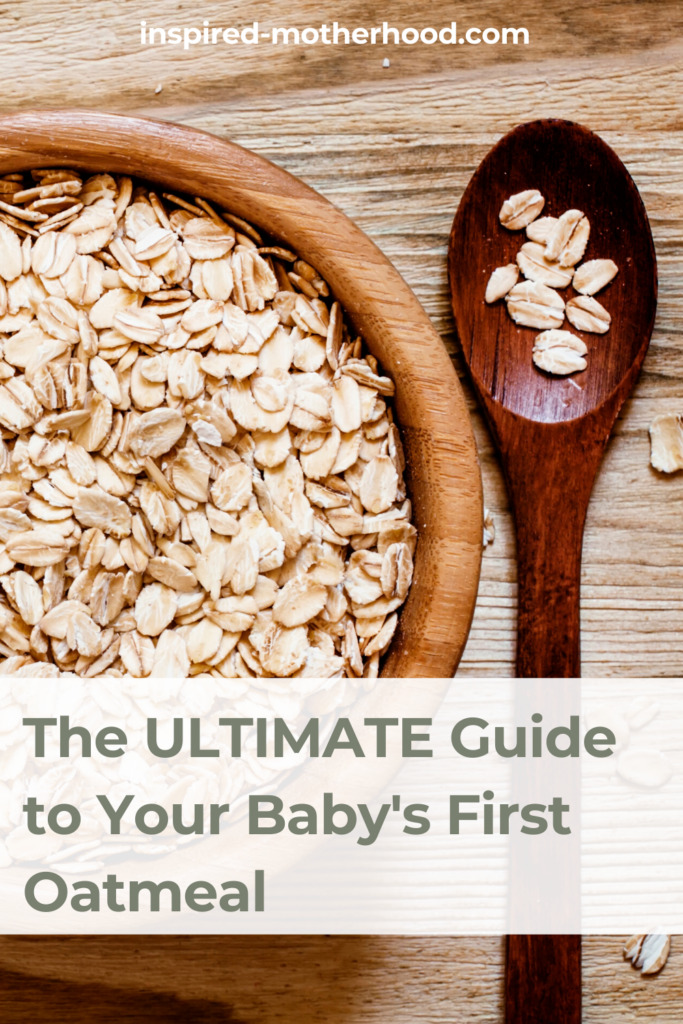 Disclosure: Google can be your best friend and your worst enemy as a new mommy. There are so many opinions and theories out there! I believe you should do what is best for your baby and before you start any new food talk to your pediatrician.
This blog is not meant to replace medical advice (disclosure). I am just a mom who loves to research healthy living options and share them with my friends.
Read This Next: