Why Freshly Picked Moccasins Are Perfect For Our Walker
Special thank you to Freshly Picked for allowing us to review their moccasins 🙂
With both my kids I was always so excited when they took their first steps. I'm not sure what it is, but I love this milestone! It's so much fun to see them walk around and explore their new world in a upright position. Our soon started "walking" a few weeks after his first birthday. Although we've seen him walk across our living room and kitchen, he still thinks crawling is faster.
This post contains affiliate links.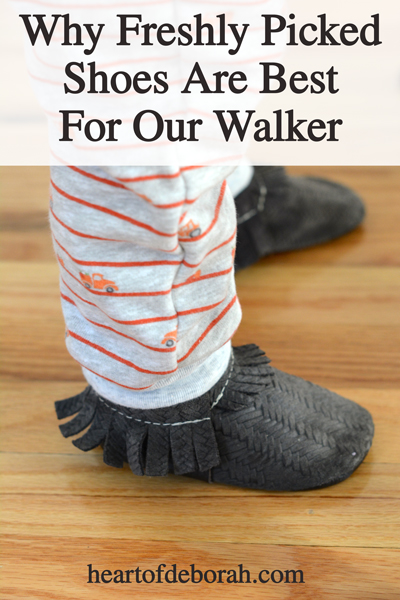 Since our son has learned to walk I decided it was time to invest in shoes! Believe it or not he hasn't owned a pair yet. I've always heard it's best for babies to be barefoot and I secretly love seeing chunky baby feet. What about you? Though I love barefoot babies, but with the cold weather coming up going barefoot just isn't practical. It's also probably not the safest thing for him to be barefoot outside. His feet are still sensitive and stepping on something sharp or hard could hurt his foot.
Why Freshly Picked Shoes Are Perfect For Our Walker
So when choosing his first pair of shoes I looked for a few characteristics. I wanted a shoe that was durable, comfortable and well made. This is why we love Freshly Picked moccasins. Not only are they adorable, they are very functional, made with leather and they stay on his foot! Socks almost ALWAYS are pulled off by IJ. Thankfully he hasn't figured out how to take the moccasins off yet. We always start our kids off in soft soled shoes, like Freshly Picked moccasins. We do this because they are easiest to walk in. It's also believed that soft sole shoes help children improve their balance as well as allow children to extend their toes and grip the floor. This isn't really possible in hard sole shoes.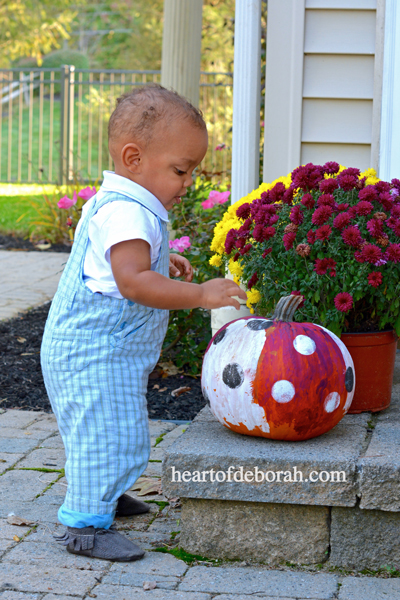 The Freshly Picked moccasins are perfect for our walker because they allow him to cruise without much interference. They will also keep his feet warm in the cooler months and protect his feet from sharp objects without restricting his grip. We decided to go with the sweater moccasin. I love the cable knit texture on the toe and fringe. They are much better than the platinum pair he wore of his sisters. 😉
How do you choose your baby's first pair of shoes? I love hearing from other parents in the comments below!
Giveaway Time!!!
I'm so grateful to be giving away one pair of moccasins to a Heart of Deborah follower. The giveaway is on Instagram so follow this link or the photo below for instruction to enter!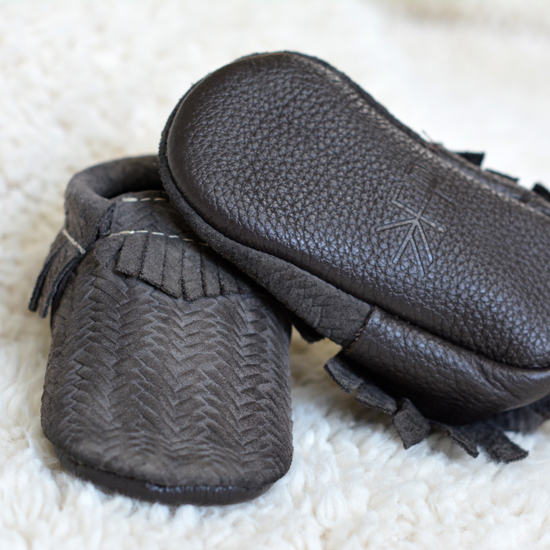 Disclosure: This post has been sponsored by Freshly Picked. Although I received a pair of moccasins to review, all opinions expressed are 100% my own.