If you have been following my pregnancy journey the second time around you know I am about 22 weeks. We were excited last week to find out if we were having a girl or boy. I wanted to do something special to reveal the baby's gender, but I was having such a tough time thinking creatively. One of my friends suggested incorporating Izzy into the reveal.
For our online gender reveal photo we had our daughter wear a blue and pink headband. Then we took more pictures with a blue headband. We are having a BOY! Both of us didn't have a strong feeling either way so we were pleasantly surprised. We can't wait to meet our new baby boy.
Last time to reveal Izzy's gender we used a gender riddle. See the boy and girl versions here. There are so many cute ideas on Pinterest. If you are having trouble just search for gender reveal ideas and choose your favorite. I love this balloon release with the baby's siblings. It's such a fun way to get the whole family involved. Here is another fun idea if you already have kids, a gender reveal volcano!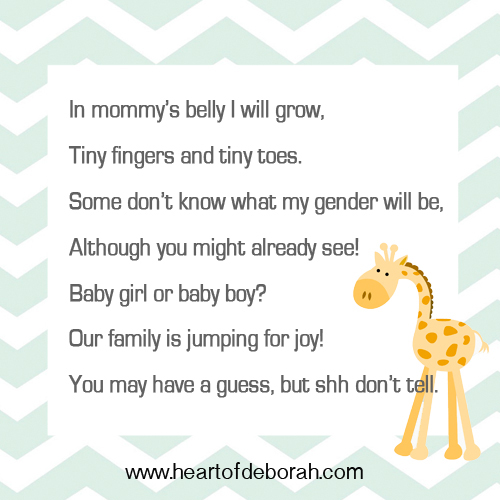 We shared the news with my side of the family on Friday night. Izzy walked out with balloons and a blue flower necklace. She didn't quite understand what was happening, but she loved all the attention and clapping.
How did you reveal your baby's gender? Share in the comments below!