It's a rare day when our daughter doesn't ask to do a craft. She is 3 and a half and all she talks about is being an artist. One of her favorite activities is painting. With Easter coming up we though it would be fun to make an easy cross craft.
Although we made this cross craft with Easter in mind, but we plan on leaving it up all year long! I think it will look adorable in her room.
I like that it's a reminder of who she is in Jesus!
My daughter always asks to do "art," so I decided to create a craft we can also use for home decor. Instead of another piece that ends up in the trash can in a few days.
She love hanging her artwork in her room. When she was a toddler we made this finger paint masterpiece with painter's tape and it's been a favorite for our family!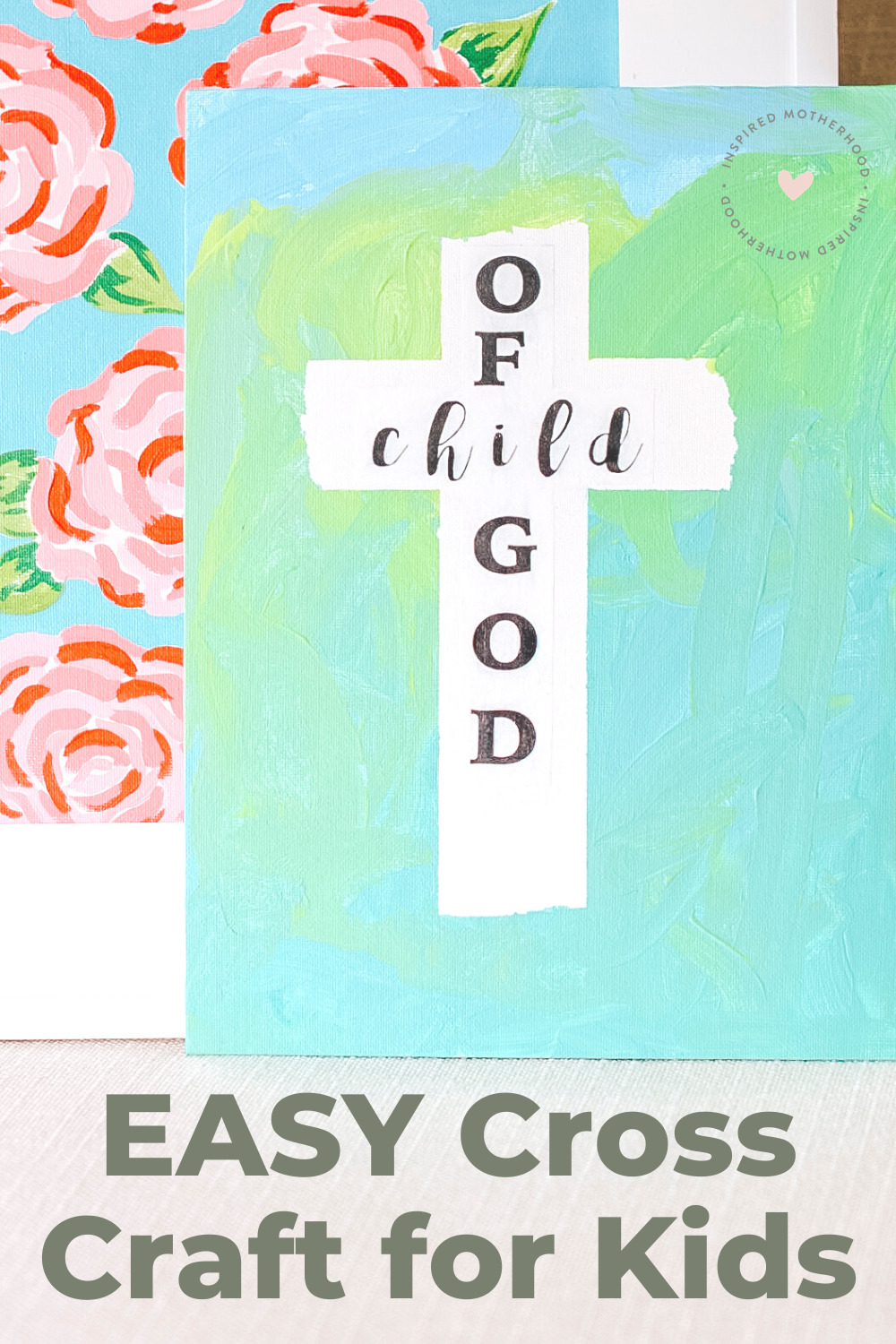 Now that she is a little older we made a more advanced cross craft with painter's tape. But don't worry it's still easy to make!
This post contains affiliate links.
Supplies for Easy Cross Craft:
Optional:
Directions for Easy Cross Craft
First, gather your supplies. Then make the cross on the canvas panel with painter's tape.
We used 1 inch tape and placed two pieces for the width and the length. Our cross was 2 inches thick, 5.5 inches wide and 8.5 inches tall. Make sure tape is secure.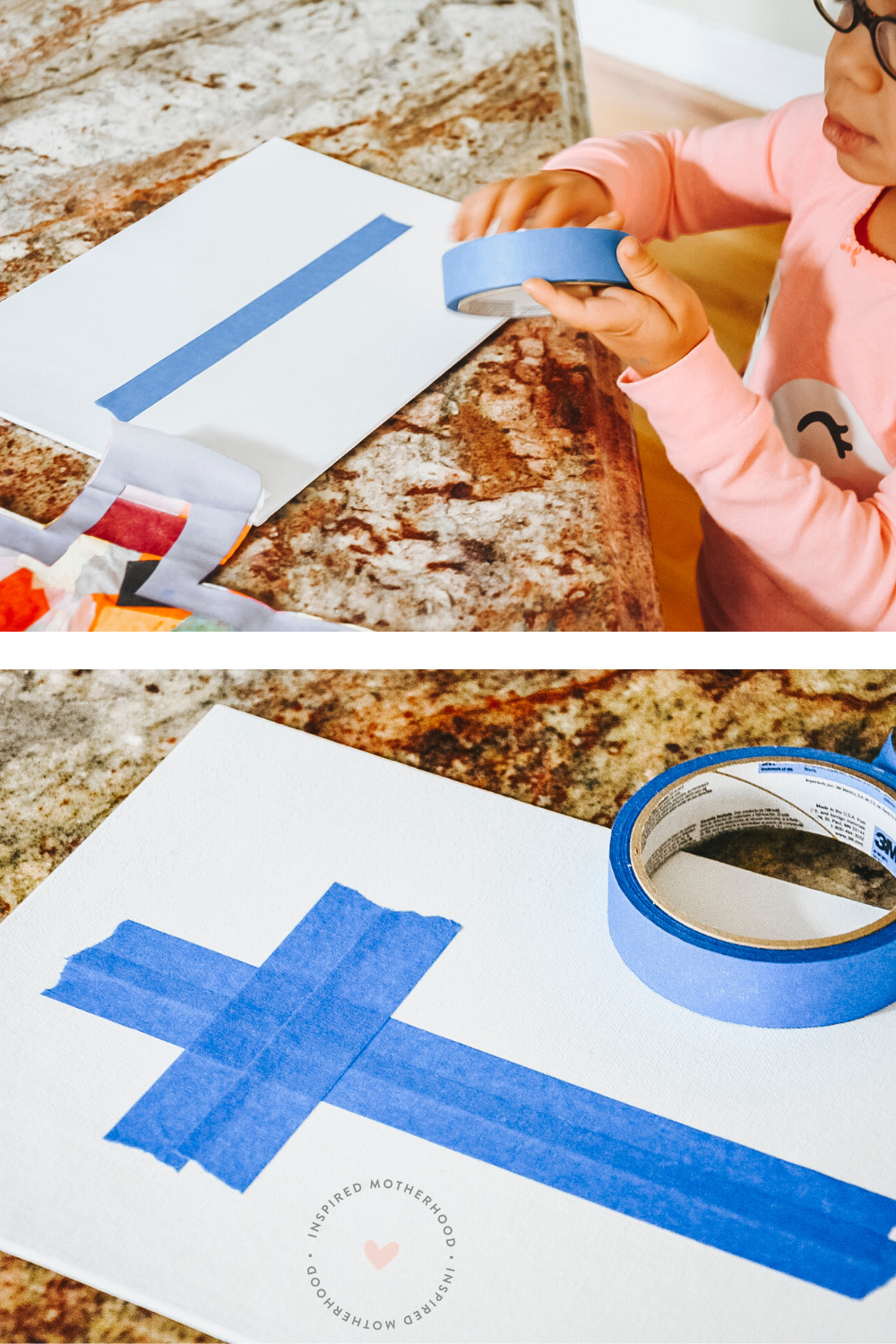 Now let your child paint! We tried to choose colors that mix well together. If my daughter has every color, she tends to mix them all together and the paint turns brown. Stick to 2-3 colors.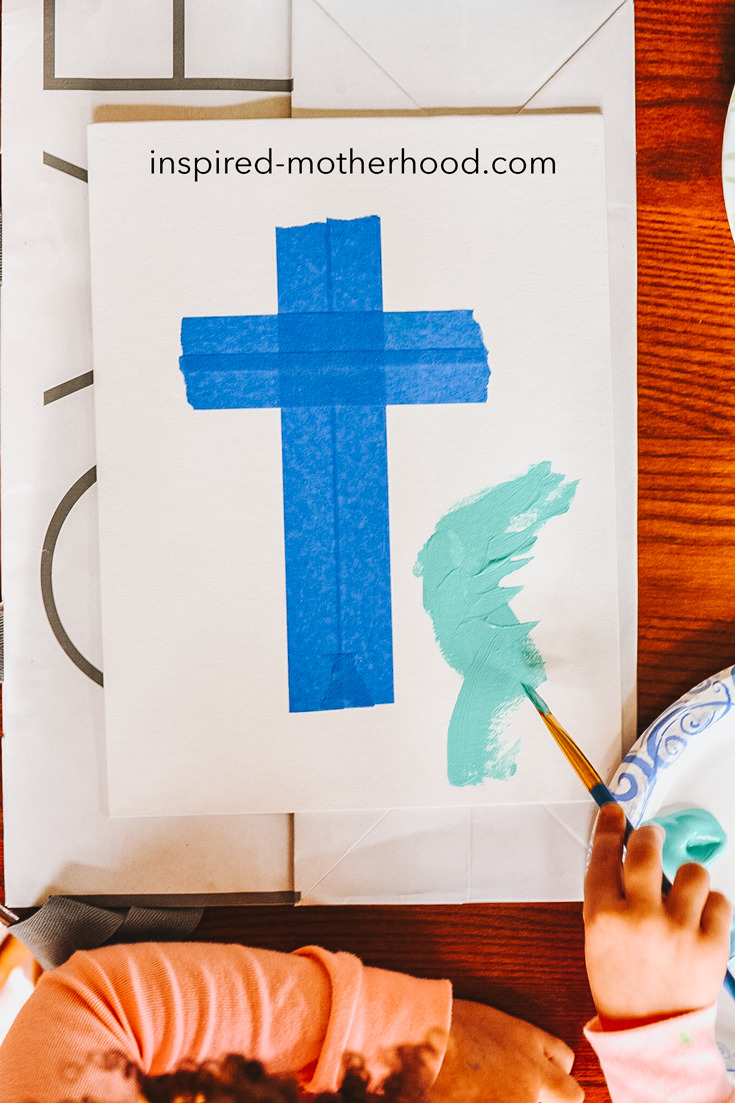 Let is dry for at least 2 hours. It may take longer depending on how thick your child puts the paint on. After it is dry peel off the painter's tape.
Now you have a beautiful cross! Leave the cross blank or print the Child of God design.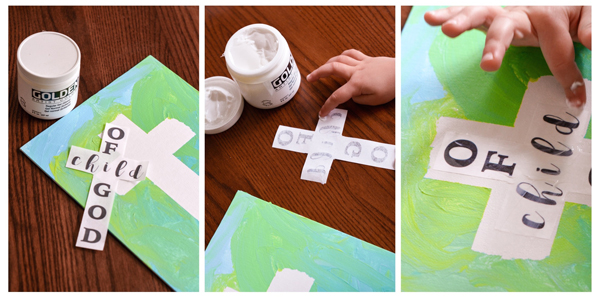 We printed the design on rice paper. This type of paper is thin enough to look "clear" when it is glued down.
You will see some edges, but from a distance it isn't noticeable. Then we used gel medium (mod podge works too) to secure the paper. Now you are done!
This is a great easy cross craft for preschoolers. They can do most of the work themselves and you are left with a frameable piece of art.
A great faith based Easter craft or a craft to make all year long.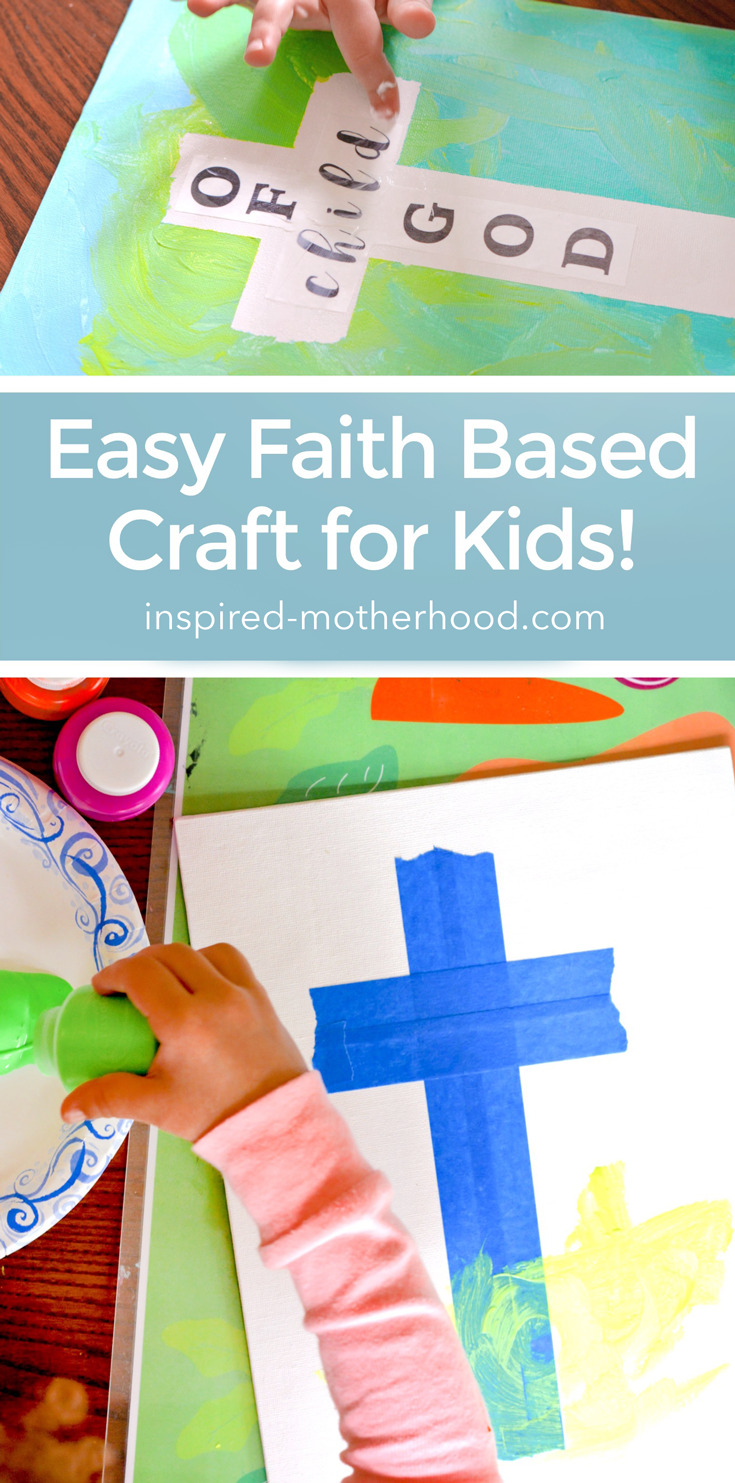 Do you have any special Easter traditions? We'd love to hear from you in the comments below!
If you make this craft we'd love to see your work! Be sure to use #InspiredMotherhood or tag us @Inspired.Motherhood on Facebook and Instagram. I'll repost some of my favorites.