7 Meaningful Ways to Celebrate Back to School
This post is sponsored by Everywhere Agency on behalf of OshKosh B'Gosh; however, all thoughts and opinions expressed are my own.
It's back to school time here! Today our daughter heads to preschool. She is so excited to go back to school, which makes this mama heart happy. This time of year brings back many memories from my childhood. From picking my backpack for the year (always a highlight!) to choosing my first day of school outfit to taking photos at the front door. I can't wait to start back to school traditions with our kids and find fun ways to celebrate back to school.
Here are 7 ideas to connect and celebrate with your kids this school year.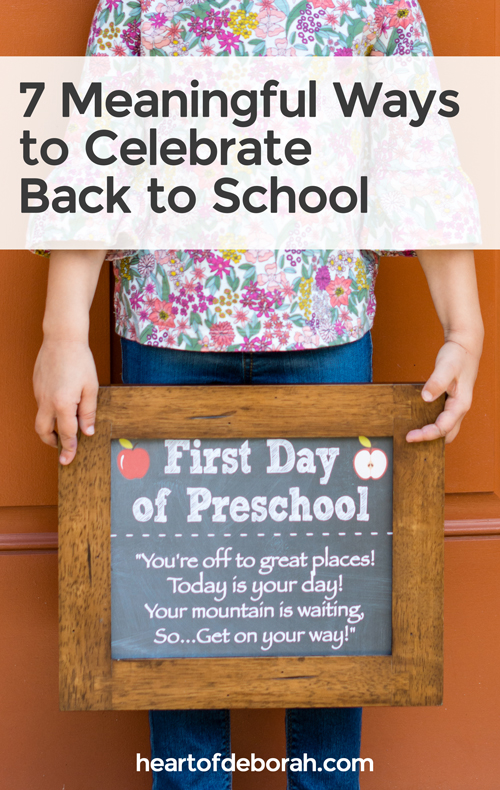 Back to School Traditions
Go Back to School Shopping:
This is a great way to get kids excited about heading back to school. I went to our local OshKosh B'Gosh store with my daughter and let her choose a few outfits. She had a great time! A few shopping tips on choosing fall outfits: Shop for layers.
We love the button-front shirts for boys because you can easily layer it over one of the adorable graphic tees. We also tried to stick to similar color palettes so we can mix and match shirts and pants. Find a great coupon at the bottom of the post to shop at OshKosh B'gosh!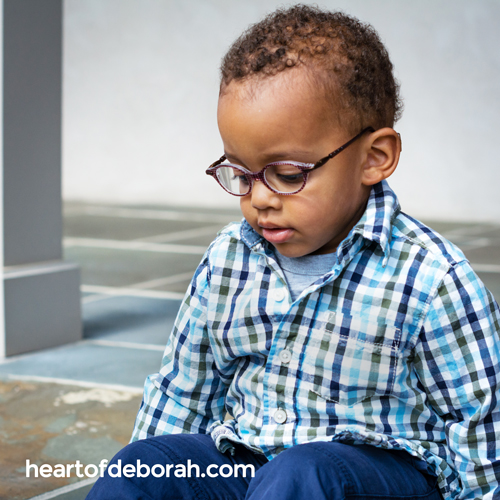 Spread the Love:
We want to instill kindness and generosity in our children. One way to do this is to be intentional about involving them in giving back to the community. You can do this with OshKosh B'Gosh by donating a new pair of jeans in-store or making a cash contribution in-store or online. We were so excited to give $50 through the B'Gosh Jeans Campaign to help answer the wish of a teacher and her students. Visit donorschoose.org/bgoshjeanius2017 to find more ways to spread the love and help those in need.
Make a Countdown for Back to School:
Since our kids our little we went with the traditional paper-chain countdown. Our daughter enjoyed crafting it in her Artist shirt. For older kids you can make a countdown calendar or countdown bags with a number on each bag. Inside you can place treats or small back to school accessories (pencils, erasers, markers, etc.)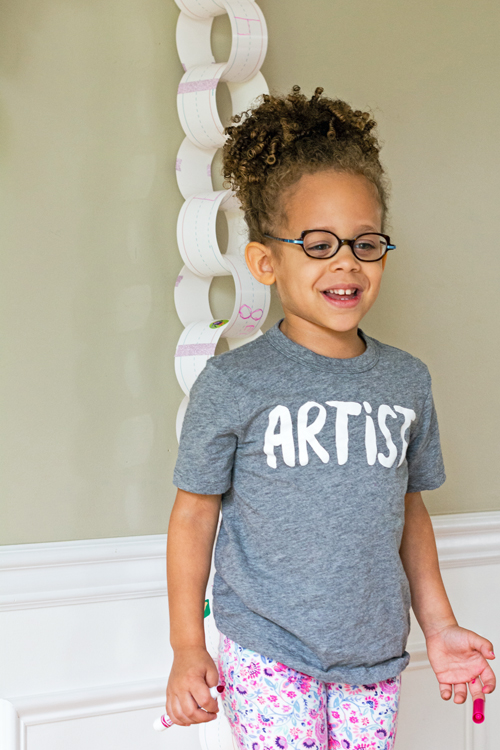 Celebrate the Big Day!:
When the first day of school finally arrives, celebrate it. It's tradition for many families to take first day of school photos. We used this first day sign. I also love the Q&A a Day for Kids question book. You can ask your child the same questions each year and see how their answers change. This is a great way to build memories to look at later in life.
Make it Memorable:
I love the idea of having your child's teachers write in the Dr. Seuss book, Oh the Places You'll Go, at the end of every school year. Then when your child graduates you can share with them all the special notes their teachers wrote over the years. You can start this at any age, it's not too late!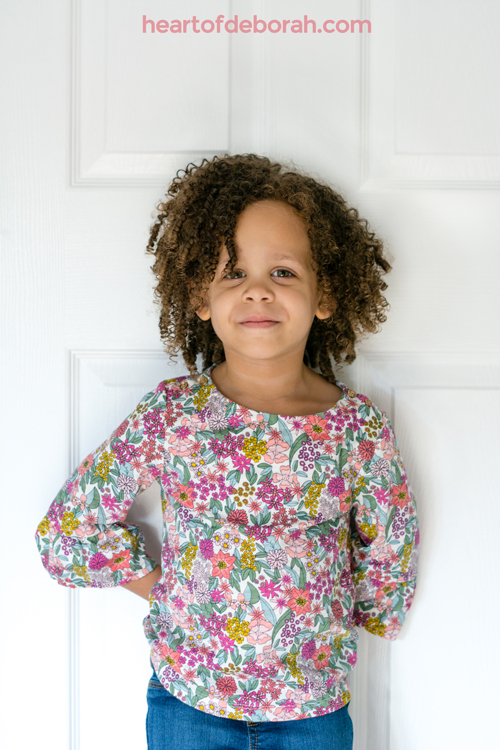 7 Meaningful Ways to Celebrate Back to School
Special Back to School Breakfast:
What is your child's favorite breakfast? You can simply make their favorite dish or spice it up by making pancakes into fun shapes or animals. Our kids love these breakfast recipes. I think I have an idea of what they will ask for this year! You can also have conversation starters at breakfast to spend some quality time together before the big day.
One Last Hoorah:
We love finding ways to spend time as a family whether it's apple picking or riding bikes together. This year we decided to be intentional about family dates a few times a month. We wanted to do one last hoorah before school started so we headed to a local amusement park. Our kids had a blast!
How do you celebrate the first day of school? Still need more fall outfits? Don't worry, you can use the coupon below or coupon code (OKBG3352) to save 20% off of $40 or more at Oshkosh B'gosh. They have adorable yet age-appropriate clothing options.
One last thing! The jeans from OshKosh are our absolute favorite. Our daughter sometimes has trouble with buttons and she needs pants she can easily adjust to use the potty at school. They have the most adorable and comfortable jeggings for girls. Definitely check it out!
What are your favorite first day of school ideas? I'd love to hear how you celebrate in the comments below.