Watercolor Christmas Tree Garland
If you haven't noticed I'm obsessed with this watercolor crafting method! I don't consider myself artistically talented, but I love to do arts and crafts. My daughter and I had so much fun creating this watercolor christmas tree garland. Follow the steps below and enjoy this beautiful and super easy craft for the holidays.
This post contains affiliate links.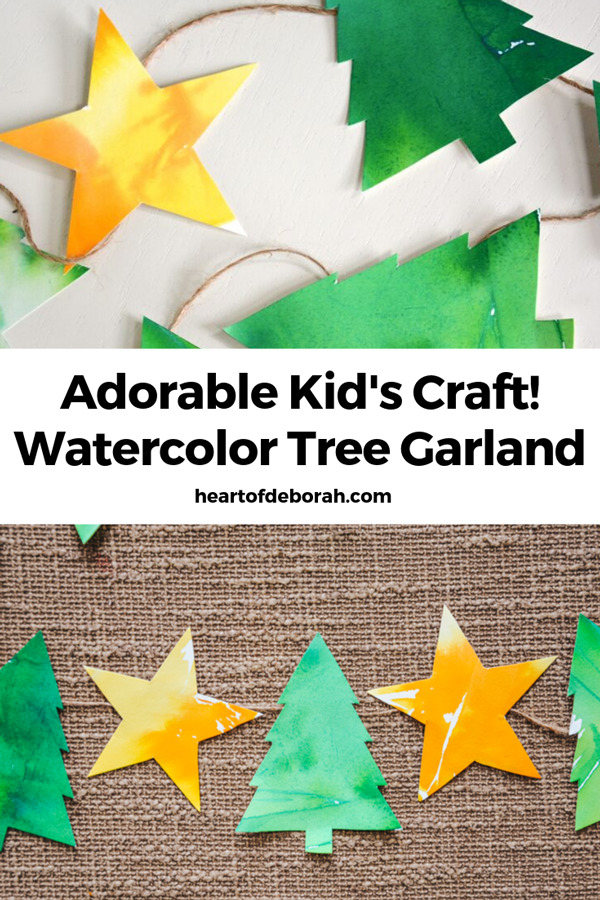 Supplies Needed for Watercolor Christmas Tree Garland:
Directions for Christmas Craft:
First, decide how long you want to make your garland. We knew we wanted it to be around 7 feet so we made 10 trees. We used two pieces of the 9 x 12 watercolor paper for the trees. Before you start, spray the watercolor paper and make sure the entire page is lightly coated with water.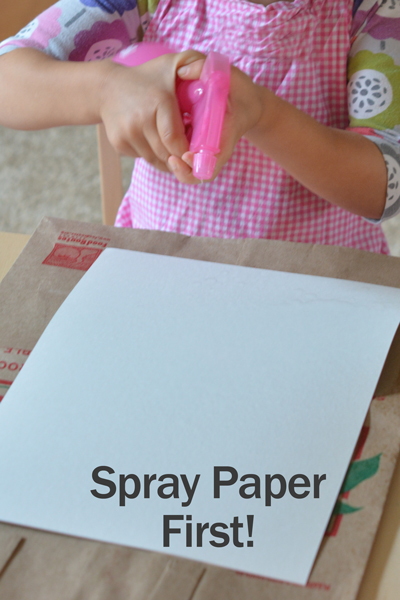 Next lay down your green bleeding tissue paper. We ripped the tissue paper into small squares so our daughter could easily place them on the watercolor paper.
Cover the entire paper with green or yellow tissue and spray again. Side note: this stuff stains so make sure you wear old clothing or an apron. We placed brown paper bags underneath the watercolor paper in case it bled on to the table.
As for the colors, we used yellow and yellow-orange tissue paper to create the stars. We used light, medium and dark green for the trees. It's best to choose 2-3 different shades of the same color to add some depth and texture to your design.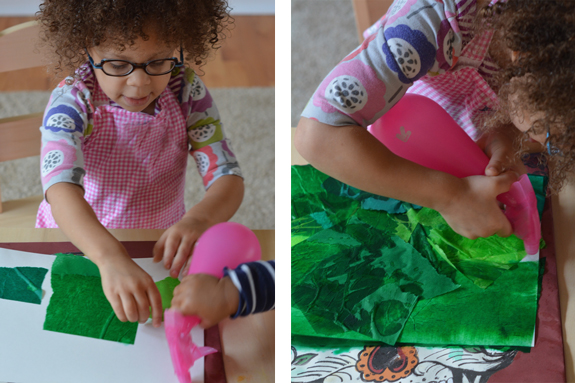 Wait about 2 or 3 hours for the paper to dry completely. Then remove the tissue paper. You will notice a beautiful watercolor design! Don't worry if there are some white spots, that can be Christmas tree snow! We did a mixture of stars and trees, but you can make whatever design you like best.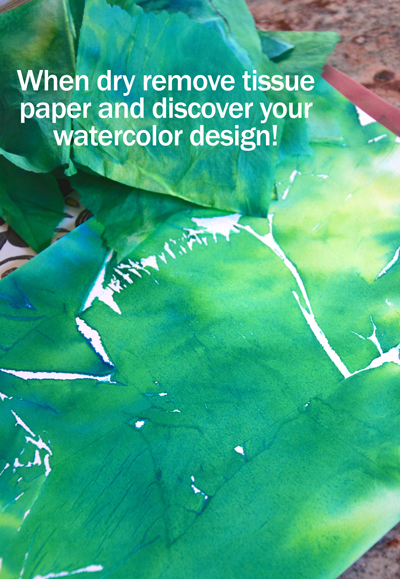 Next, trace the trees and stars and cut them out of the watercolor paper. Download shape stencils here. Then attach the shapes to your twine with tape. Our daughter helped with almost all of this craft, but she needed some help with the tracing and cutting.
You can decide what level your child is at and help them as needed. Also, if you don't have kids I still recommend this craft with your girlfriends, adults can enjoy it too!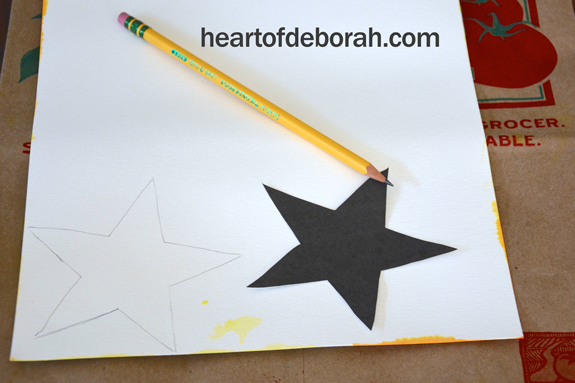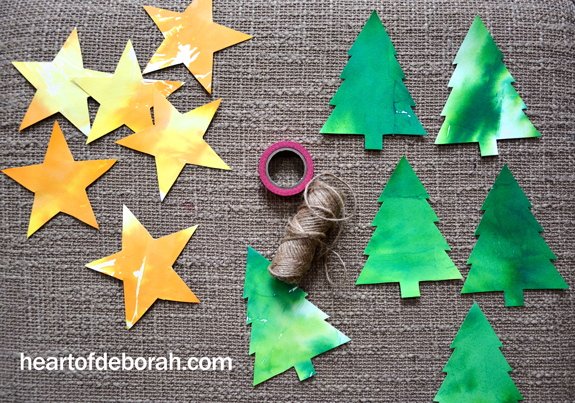 Now you are ready to go! You can hang it over your mantle or on bookshelves. I think it would look perfect in a child's room somewhere. It's the perfect easy craft to help you get in the Christmas spirit.