Winter Skincare Tips for Men
As winter is approaching it is important to take care of your skin and your man's skin. I am so excited that Darryl, my husband, is writing a guest post about winter skincare tips for men. He is not one to obsess about his "look" but he was so impressed by the skincare line used during his spa treatment at the Lodge at Woodloch, Organic Male OM4, that he wanted to try more at home. Here are winter skincare tips and his honest opinions on the products: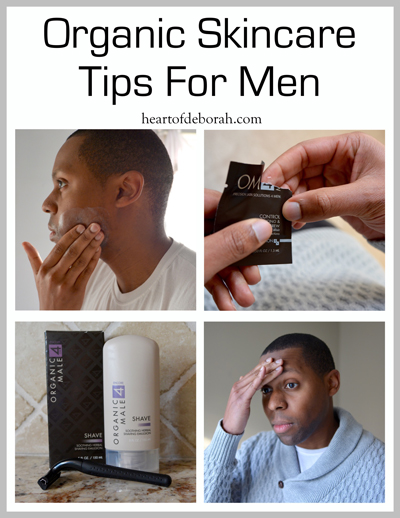 3 Winter Skincare Tips for Men
Moisturize: Skin can get dry in the winter because the air is less humid. Before you select a moisturizer identify your skin type. Most skin falls into one of following four categories: sensitive, oily, dry or normal. After you identify your skin type you can start treating. OM4 has a virtual dermanalysis that helps you identify skin type, problem areas and the best skincare treatments for you. Since I have oily skin I wanted a moisturizer that was light and didn't make my face greasy. This weightless equalizing moisture complex did just that. It left my skin feeling hydrated without feeling oily.
Exfoliate: It is important to exfoliate so you can remove dead skin cells. Through the OM4 product line I learned that exfoliating bi-weekly can positively influence ingrown hairs and large pores. The citrus bamboo resurfacing scrub by OM4 is a great product to use every other week. It made my skin feel smoother after one use and it seemed to remove a lot of the old, dead skin cells on my face.
Shave: One way to improve your shaving experience is to apply warm heat to soften your face before shaving. Air is dry in the winter so humid air after or during a shower is good for your skin. Additionally, shave in the direction your hair is growing to prevent irritation and help you achieve a closer shave. To prevent razor burn and to soothe your face choose a quality shaving cream. After using OM4's Soothing Herbal Shaving Emulsion I noticed less irritation and a closer shave. I also liked that it had a clean natural scent that was not overpowering. As I have coarse beard hair I am prone to ingrown hairs and razor bumps. After consistent use of the shaving emulsion I noticed a softening in my skin and less ingrown hairs.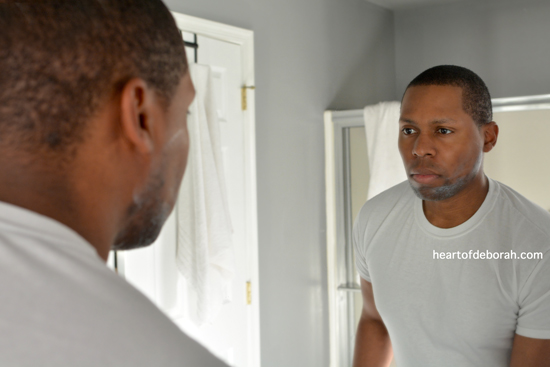 Most importantly, find a skincare line that works for you. My choice is OM4 because it is a complete organic skin care system specifically made for men. Although we received some product for free, I can honestly say I am a fan of the company and I will continue to use the line. You may hesitate because the OM4 skincare system is somewhat expensive. I think it is worth the investment. Additionally, the products are potent and I found I only needed to use a small amount to get the full benefits. The products should last me a while before I have to replace them.
**Ladies! Although this line is for men I am as big a fan as my husband. I love when Darryl uses the creams, lotions, etc. I don't prefer the smell of most cologne, but these products have a wonderful, manly scent. When I walk into the bathroom after he shaves I'm jealous! I wish I could find a women's skincare line that smelled so fresh. Just smelling him use the products makes me feel more relaxed. Plus I love that it is organic as we strive to find natural products for our family. I hope you consider treating your man to OM4. Both of you will love it!
Want to try the OM4 skincare system today? Here is a great start with the full size 4-step regimen gift set. Purchase the custom 4-Step system and receive a FREE Shave Cream, a FREE Bao Balm Lip Recovery and FREE Travel Bag!
Be sure to follow Organic Male OM4 on Facebook and Twitter for up-to-date information and offers.
Disclosure: Although we received product from Organic Male OM4 to review, we were not required to write a positive review. The opinions of this post are 100% our own.