Not Your Typical Father's Day Gifts
Father's Day is right around the corner! Now that our daughter is older she is beginning to understand how special it is to celebrate family. She was the cutest on Mother's Day and she can't wait to celebrate daddy next month. So we have been working on a few secret gifts. My husband's love language is gifts so we like to find things that aren't your typical father's day gifts.
Thank you JORD for sponsoring this conversation.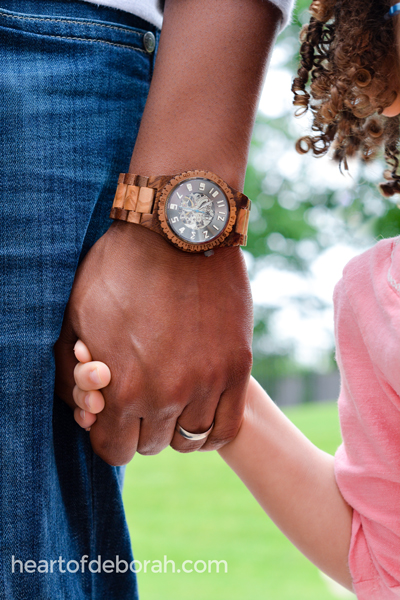 5 Thoughtful Father's Day Gifts
Daddy & Daughter Date Nights: Who doesn't love quality time with dad? Create fun daddy date night tickets to give this Father's Day. Your children will love brainstorming date ideas and the special dad in your life will enjoy a night out he doesn't have to plan. See the photo below for a list of fun daddy and daughter date night ideas.
JORD Hand-Crafted Watch: Who doesn't love a unique hand-crafted gift? These JORD men's watches are exquisite! A watch will last for years to come. Even sweeter? You can engrave a precious message on the back of the watch! We chose the Dover Olive & Acacia Timepiece for our daddy. Izzy loves watching the gears move inside the watch. Want a chance to win $100 to JORD? Enter our giveaway to JORD at the end of the post!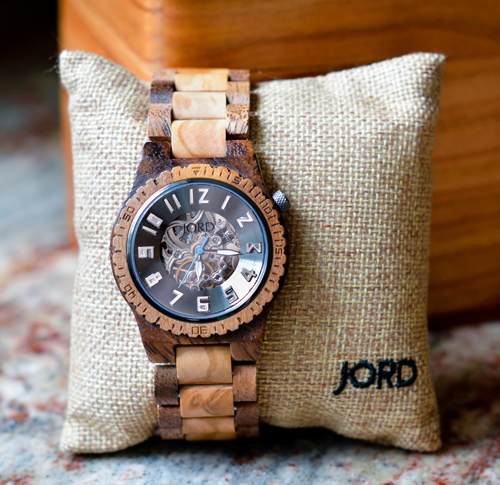 Dear Daddy Poem: Last year we wrote a poem for dad and he loved it. Personalize it by adding fun and unique details about your relationship with daddy. It's so special to go back and reread each year.
Father's Day Craft: Our daughter loves to craft so we've made things for daddy's office in the past. It's such a cute way to celebrate dad and give him something to show off at work! I love finding crafts with kid's handprints. Find fun craft ideas for Father's Day on our Pinterest page.
Make his Favorite Dinner: They say food if the way to a man's heart. So why not make him his favorite meal or dessert? Be sure to involve your children in the process! Kids love to help in the kitchen. Dad will feel so special to have a meal made with love.
Not Your Typical Father's Day Gifts
So what did we decide on? We couldn't wait to give daddy his new watch so he got it a little early this year. He'll have to wait for the rest of the gifts! 😉 He has only worn the watch a few days and has already received so many compliments. It's perfect for casual everyday wear as well as work attire. Izzy loves looking at his watch and trying to figure out what time it is. We usually get something like "It's 12, 1 o'clock." 🙂 Our daughter also helped me brainstorm some fun date night ideas. She can't wait to do this with her daddy!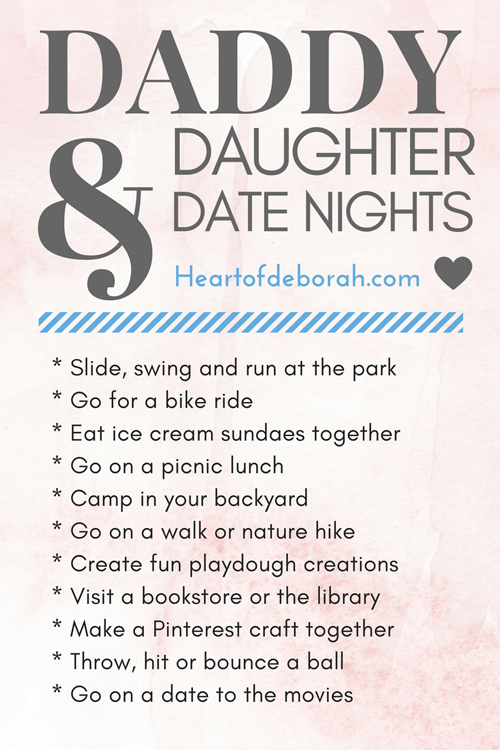 Do you strive to find unique gifts for dad? How do you celebrate Father's Day? I'd love to hear from in the comments below.
Be sure to enter our JORD giveaway. Every person who enters will be entered to win a $100 gift code to use on the JORD site! One lucky person will win, but everyone will receive a consolation code worth $25 once the contest ends!
They have beautiful women's watches as well as men's timepieces.
The giveaway will close June 25, 2017 at 11:59pm. Both the $100 and the $25 codes will expire on September 30, 2017.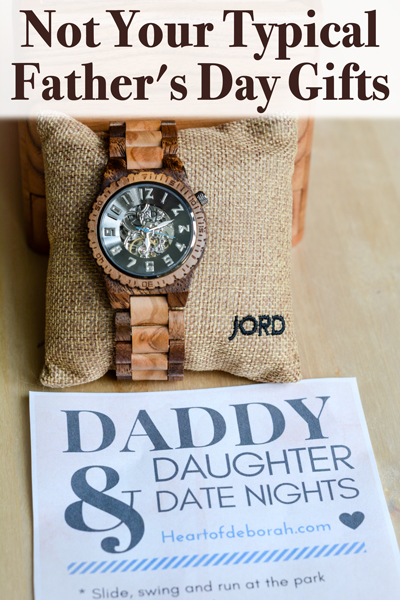 Disclosure: This post is sponsored by JORD. All opinions expressed are 100% my own. All giveaways are free of charge, no purchase necessary to win.