Choosing the Best Christmas Tree
One of our favorite traditions is heading to the tree farm and choosing the best Christmas tree we can find! It is something my husband and I started the first year we got married and we've done it every year since.
This year we had to make an alternative plan. Life has a way of happening, doesn't it? I'm slowly learning to "let it go" and choose joy at all times. So last weekend, we decided to grin and head to a local roadside farmer's stand. We also had a great time with our kids and I think our tree is absolutely beautiful. We still played the Christmas music, got dressed in our holiday outfits and had a blast. See pictures of our adventures below: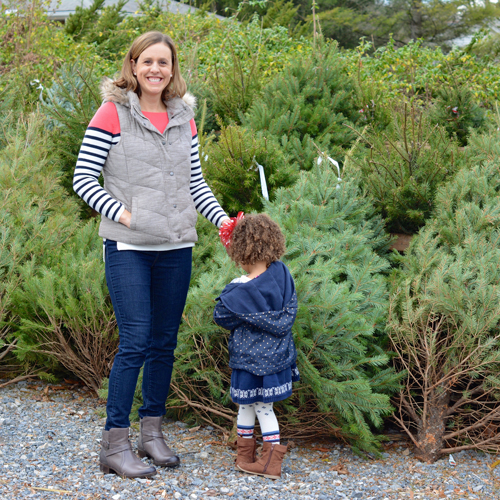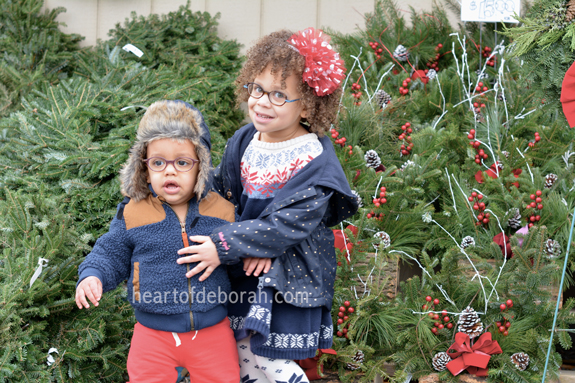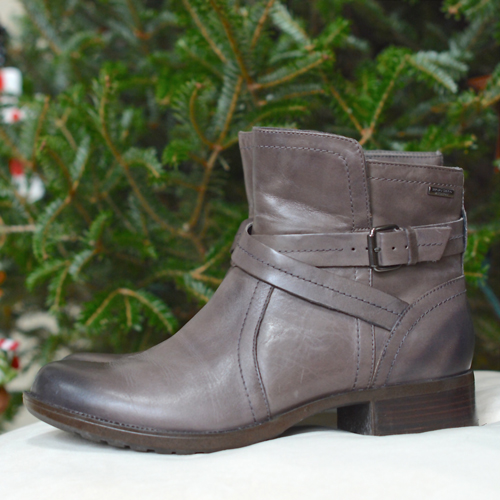 It was cold, so I was grateful to be wearing my Rockport Caroline Waterproof Boots. They are one of the most comfortable shoes I own. Waterproof leather with microfiber lining, you can't go wrong!
4 Tips for Choosing the Best Christmas Tree
Deciding What Type of Tree to Buy: The National Christmas Tree Association has a list of the most popular Christmas trees around the world. We chose a Douglas Fur this year because the needles are soft, but the branches are strong. So our tree holds up our heavy ornaments with no problem! The needles are a dark green color with a hint of blue. Do some research before you buy so you know exactly what type of tree fits your family's needs.
Check Freshness: Obviously when you cut down a tree you know it's fresh! If you decide to pick up a tree like we did, you can ask the market when the tree was cut and delivered. Another way to determine freshness is to give the tree a little shake. If a lot of needles fall off, you may want to choose a different one. Fresher trees should have flexible needles and few needles should fall when shaken lightly.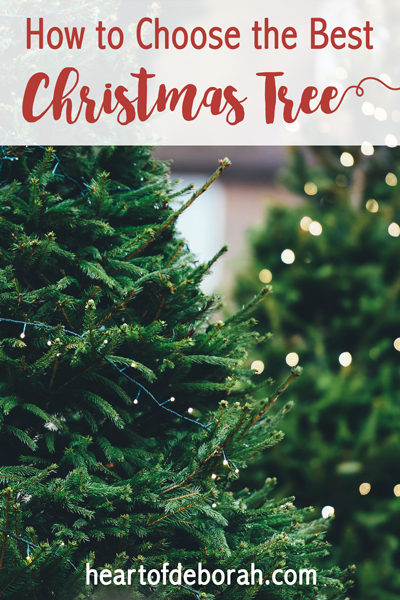 Know How Tall You Want Your Tree: The first time we cut down a tree, we underestimated just how tall it was! It barely fit in our car. When we got it home, it almost touched the ceiling. Height can be deceiving when you see lots of trees around you. Take a measuring tape with you and make sure you have enough room in your home for the tree. Measure the height and width of the area where you want to place the tree before you go to the farm or stand.
Decorate away: Our daughter had a ball decorating the tree this year! She loved hanging all the ornaments and turning on the lights. We went with a simple style this year, lights with color, a white star on top and meaningful ornaments. We married in December and everyone who attended brought us a Christmas ornament. Each year we have so much fun reliving the memories and feeling the love from our family and friends.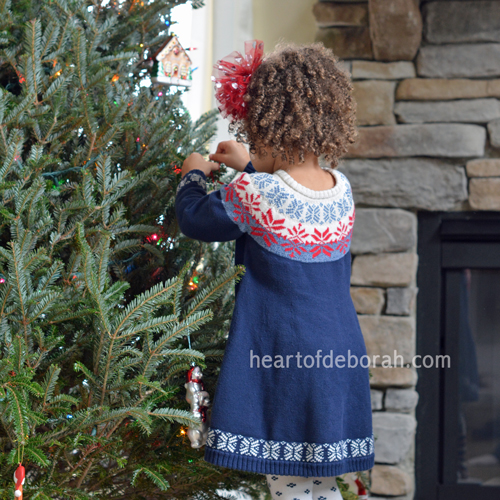 How do you go about choosing the best Christmas tree?
Do you dress up? Drink hot chocolate? Sing carols? I'd love to hear your tips and Christmas adventures in the comments below! Also be sure to check out Rockport's new winter collection for the best shoes to wear during all of your holiday activities. Follow Rockport on Instagram and Facebook for the latest styles and deals.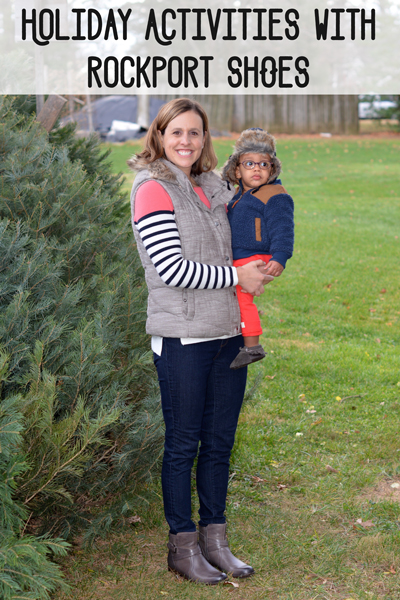 Disclosure: Although I received a pair of Rockport shoes to review I was not required to write a positive review. As always the opinions expressed are 100% my own and this is a product I can stand behind.