What They Never Tell You About Potty Training
We recently went through potty training with our 2.5 year old daughter and it was an adventure! Around Thanksgiving she started saying "change the diaper" and she became very interested in the potty. My naive self thought "This is it. She is ready! It can't be that hard right?"
Phew. Now looking back on the other side it doesn't seem that bad. But during it, I almost gave up 100 times. So today I am sharing what they never tell you about potty training.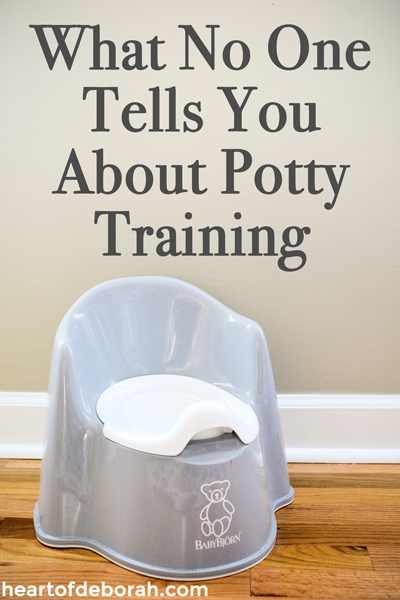 First, you need to remain calm.
Growing up my brother and dad nicknamed me Miss Melodramatic Lauren. While my husband remains calm in the midst of the storm, I often get flustered, frazzled and panicky. Those are not good qualities to have when potty training!
Even though our daughter was showing all the signs she was ready she had a lot of anxiety about using the potty. She occasionally cried (loudly) that she wanted a diaper on. I noticed when I got flustered and lost my patience she would too. C
hildren feed off of our emotions and the words we speak. Once again this experience in parenting expanded my patience and reminded me how my attitudes impact the atmosphere of our home.
Second, social media lies.
Before potty training I read numerous posts about how you can potty train without tears, potty train in one weekend, etc. Now I'm not saying those techniques never work. I'm sure there are kids out there who are very easy to potty train and almost do it themselves. However, that is not ALWAYS the case.
So often we form ideas and expectations based on the media. In our case, potty training wasn't as easy as we thought it would be and it definitely didn't happen in 3 days. When we were going through it we talked to multiple people who said the same thing! If it takes longer than 3 days that is okay.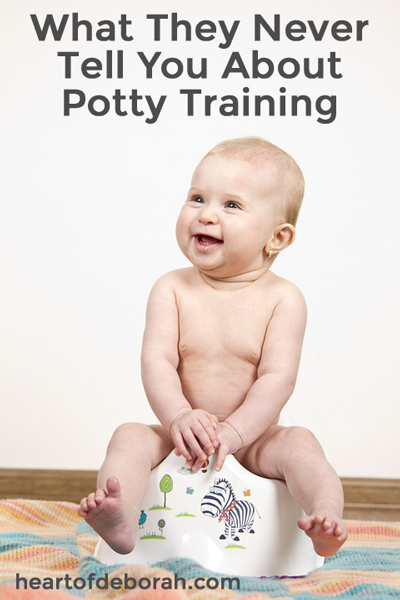 Third, you need to put aside your selfish desires.
If I'm honest one of the reasons I was hesitant to start potty training was because I didn't want to be homebound. The convenience of diapers was comforting and I enjoy getting out of the house. I didn't want to disrupt our (my) routine.
When we started potty training it always seemed my daughter had to go to the bathroom at the most inconvenient times. I was in the middle of nursing IJ and she would start panicking because she had to go. Or just as I sat down on the couch to relax for a minute she would have an accident all over the floor.
I'm convinced there will never be a perfect time to do this. You will have to make some sacrifices for a while, but as with anything it will get better.
Even when your child starts to understand she has to use the bathroom she will occasionally have accidents. No one prepared me for this. I thought that once she got it, we would be good to go.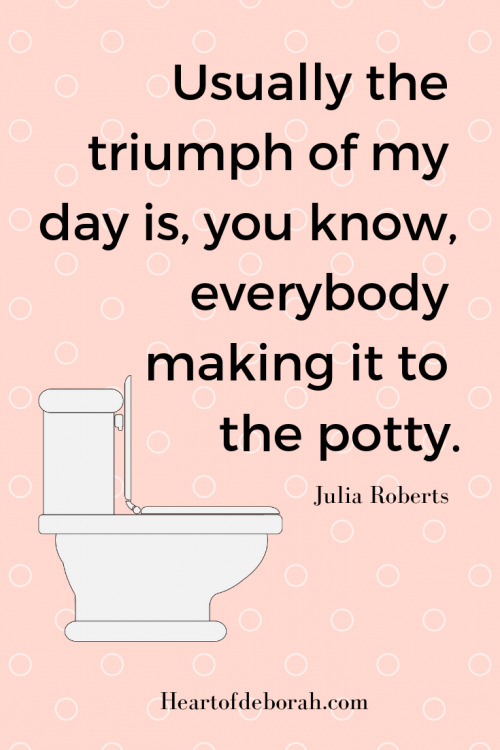 Although a child could be potty trained, it doesn't mean they will be 100% accident free. There are some things you can do to help your child stop playing and go potty.
I am by no means an expert, but my advice for someone who is considering potty training. Pray, be flexible, be patient and give it a good week. If after a week your child doesn't seem to have made any progress, it may not be the best time. As I said at the beginning my daughter had a lot of anxiety about using the potty and I wasn't prepared for all the tears and tantrums.
Kids may cry during potty training so be emotionally ready. I think it was good for both of us to work through it and now looking back I'm glad we did it!
What did no one tell you about potty training?