The Best Way to Find Purpose as a Stay at Home Mom
Over the years there have been times where I've struggled to find purpose in my day to day mothering. Now that we've been home under quarantine for a month, these thoughts have crept up again.
Do I have a true purpose? Am I really making a difference in this world?
How do I find purpose as a stay at home mom?
(or work at home mom, working mom, any type of mom!)
I've finally found something that helps focus my days and allows me to see beyond the mundane tasks of folding laundry, breaking up sibling fights and cooking dinner. But first let me tell you how I got there…
Through the years there have been more days then I can count where the main goal of the day was to get through it!! On these days I often felt as if I wasn't doing anything of importance.
On the days where I thrived, it was easier to see the blessings of raising children. I also saw how awesome it was to be the one who sets the atmosphere of our home.
We have the ability to create loving, peaceful home environments where our kids thrive! Where we thrive as moms! This is and should be exciting! (see our series on How to Create a Home Overflowing With Joy here).
So how can we have more of those good, fulfilling, purposeful days?
Days that make us feel fulfilled as stay at home moms (or work at home or work outside of the home moms, this can be useful for everyone!).
Enter the motherhood mission statement.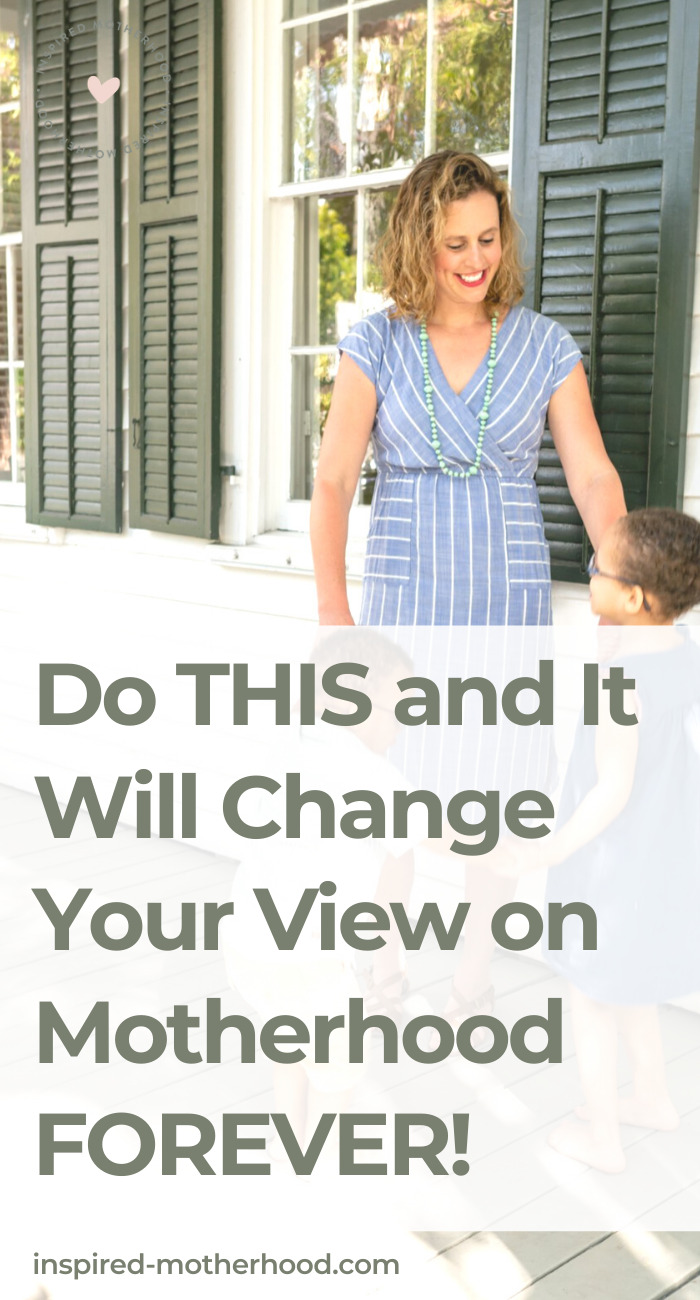 Okay, what is that? It's a statement or declaration of what you want your life to look like.
A mission gives you vision. It helps you rethink your role as a wife, mom, friend, sister, etc.
Without vision, it's easy to lose our purpose.
Before I tell you how to write your own motherhood mission statement and find a renewed purpose in your role as a mother, let's take a closer look at what a mission statement is.
Many organizations and companies have mission statements to define their goals and values. It keeps the company focused and on track to reach their goals.
I want to strive for more than just getting through the day.
My mission statement helped me do this.
When I defined what my role looked like in our home I was pleasantly surprised. My vision and purpose came to life.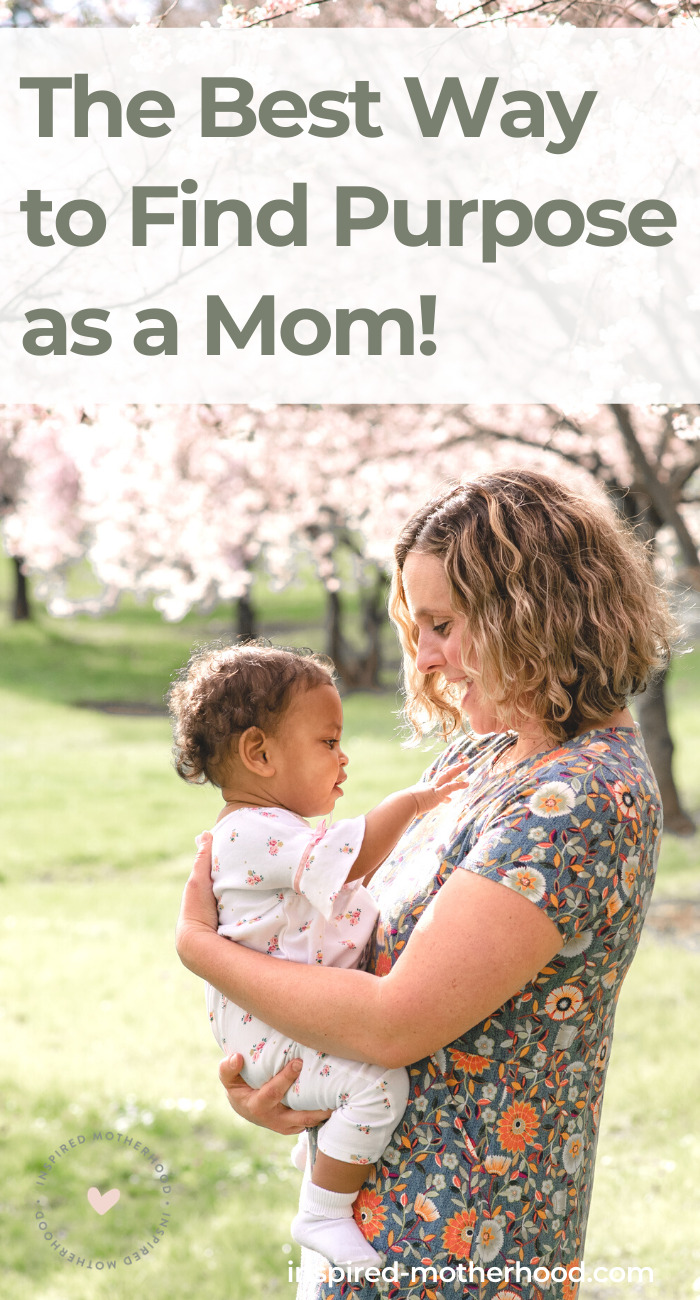 So How Do You Create A Motherhood Mission Statement?
This is a great exercise for women to practice. You don't have to be a homemaker or mother to create one. Whatever your role you can create a personal mission statement!
When coming up with your mission statement first you need to brainstorm. Here are some great questions to ask yourself.
What are you called to? What are your current roles? This can be a task, career, ministry, etc.
What are your gifts and strengths?
What are your daily responsibilities, what does that look like?
What do you hope to accomplish this season? This year? In the next 5 years?
What are your dreams and goals?
This may take time. Ponder these questions, ask God to show you me of your purpose. Your mission statement may change over the years so every once and a while you may want to revisit it and revise as necessary.
After you think about what you do, who you are and what you want to achieve you can start writing out your mission statement.
Here is the first motherhood mission statement I ever wrote: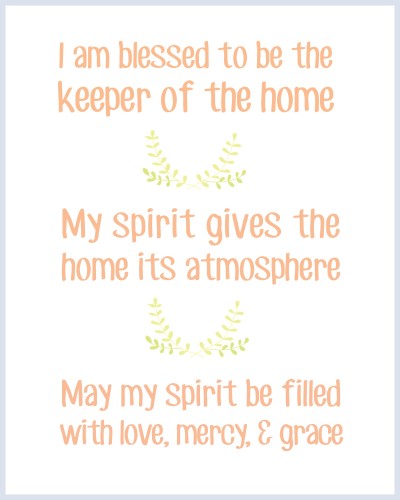 Finding Purpose in Our Lives
My mission statement reminds me of my purpose in the home.
My mission statement helps me remember I am more than the dirty dishes and the piles of laundry. As I was writing this I was reminded of Colossians 3:23:
Whatever you do [whatever your task may be], work from the soul [that is, put in your very best effort], as [something done] for the Lord and not for men (AMP).
No matter your role, no matter the season you can give God glory in what you are doing.
Sometimes I feel my role as a stay at home mom is insignificant, but that's not true. I can impact change and create a loving environment in my home and do it with my best effort for the Lord.
That matters. That makes a difference.
I plan to print this out and hang it in a place I'll see it often. For when you have vision you find purpose!
Have you created a mission statement?
How do you find purpose as a stay at home mom or working mom?
I'd love to hear from you in the comments below.
Share with us how you find purpose as a stay at home or working mom!
If you come up with our own motherhood mission statement share it on social media with the hashtag #inspiredmotherhood and tag @inspired.motherhood on Instagram and Facebook.