The Best Toys For Kids Ages 4 to 6 To Buy RIGHT NOW
A few months ago I swore off all kids toys. I couldn't image having any more. Then quarantine hit our country and I found myself online shopping like never before. 😂 Anyone else?
There have been a few flops, but I've also found some of the best toys for kids ages 4 to 6. A lot of them are educational, but the kids don't even realize they are learning as they are playing.
In this post I only share toys we've actually used and love. This is not sponsored, just a mom sharing her honest opinions.
I hope you can find some new games, toys and activities to make your home a bit more joyful during this time.
This content contains affiliate links. As an Amazon Associate I earn from qualifying purchases.
#1 For Your Tech Kids
I wasn't sure what to get our son for Easter as he doesn't seem to have many favorites toys. Many days he doesn't play with toys, he just makes up his own games with random things he finds around the house.
But these walkie talkies have been a HUGE HIT! Our kids use them all over the house. It's even made outside play a bit more exciting.
They are easy to use and the kids feel like they have an electronic, but it's not more screen time. I highly recommend the walkie talkies for kids ages 4 and up.
#2 For Sensory and Outdoor Play
I'll be honest when my sister first told me about kinetic sand I was unsure. Sand? In the house? No thanks. But this kinetic sand is awesome! It all sticks together and it's a great sensory play toy.
Our kids easily play with it for an hour by themselves. Score some time for me to get things done! Add a few tools to make the digging more interesting and you are set.
We've also been enjoying blowing these HUGE bubbles outside. Again, this is such a simple activity, but this wand makes really big bubbles and the kids chase these around the yard for hours.
This isn't a new toy per se, but we've taken advantage of it again during this time at home. If our kids need to burn off some energy we send them outside and they love using a stomp rocket to blast off.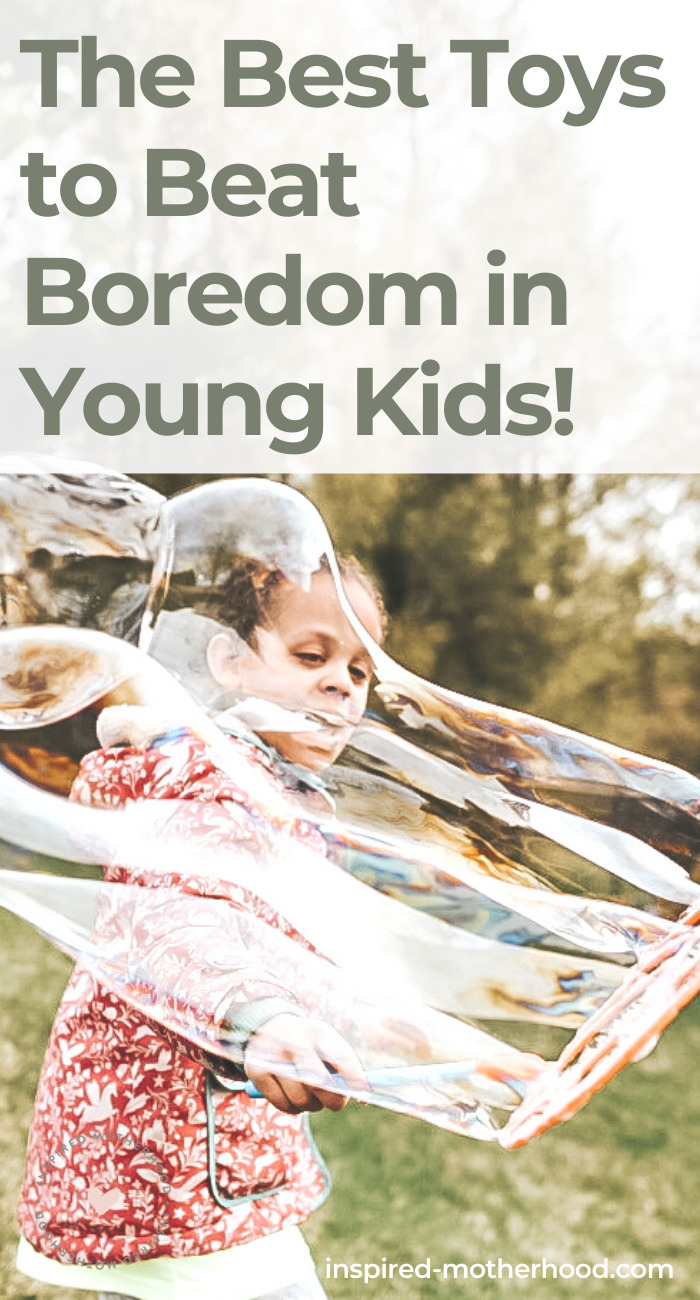 #3 For Your Nature Lovers
Not really a traditional toy, but at the beginning of this time at home we bought a bird feeder. I'm so glad we did! It's been so enjoyable for the whole family.
It's a simple pleasure, but any time the kids see a new bird come to feed they love it. We enjoy watching the birds outside our living room window every morning.
Got a book worm and nature lover? We also love these National Geographic little kids first big books series. So many of them are household favorites.
#4 For Your Gamers
Growing up I loved board games, but I'll be honest playing Candyland and Chutes & Ladders day after day gets boring.
In the last month we've found two games our family loves. Outfoxed! is a cooperative game and our kids are obsessed. The first day we got it I think we played over 15 times.
Our kids are super competitive, but in this game you all work together. So no tears! 🙌
It's different each time because it's a who done it kind of game. Even my husband and I enjoy playing Outfoxed! It's one of the best family games we've played.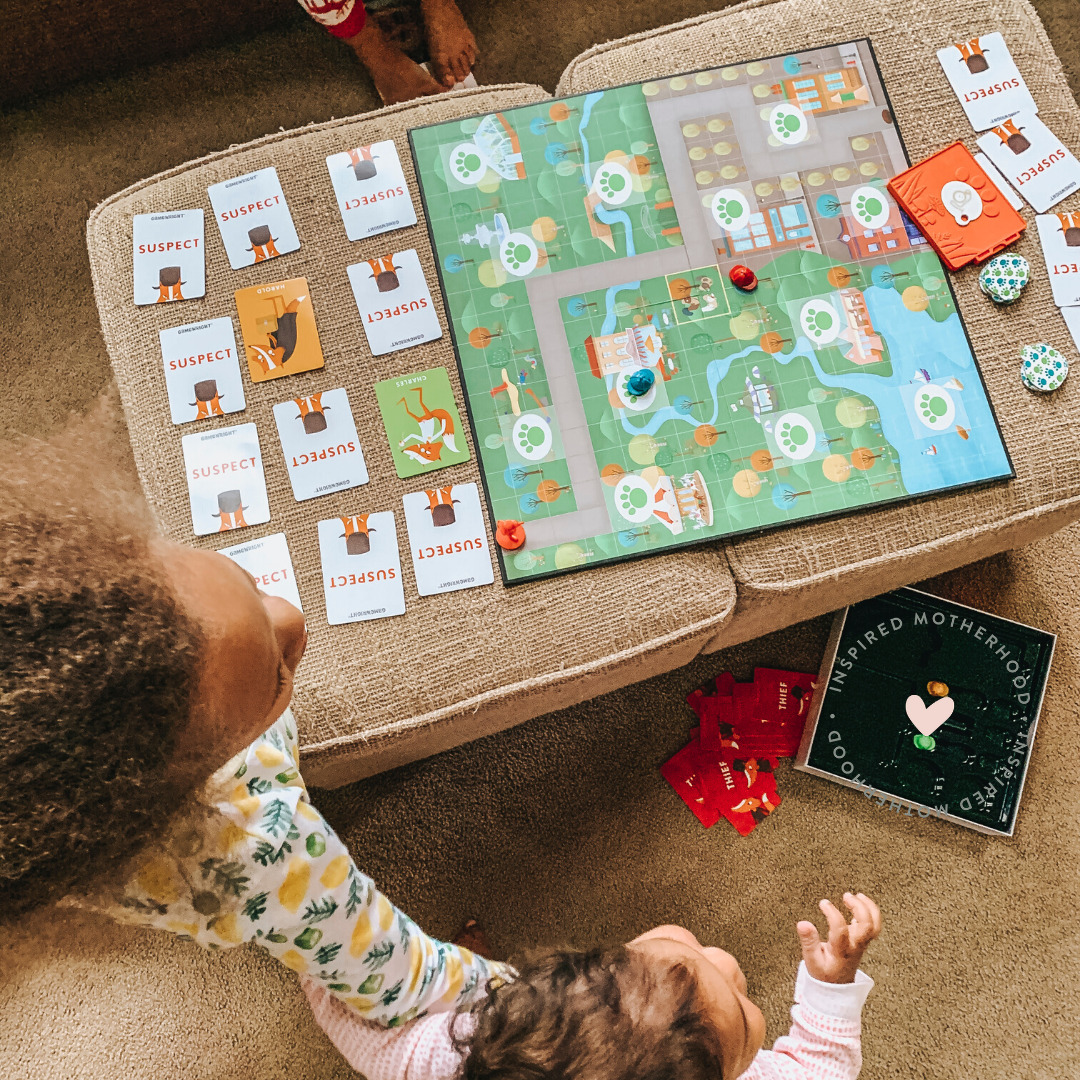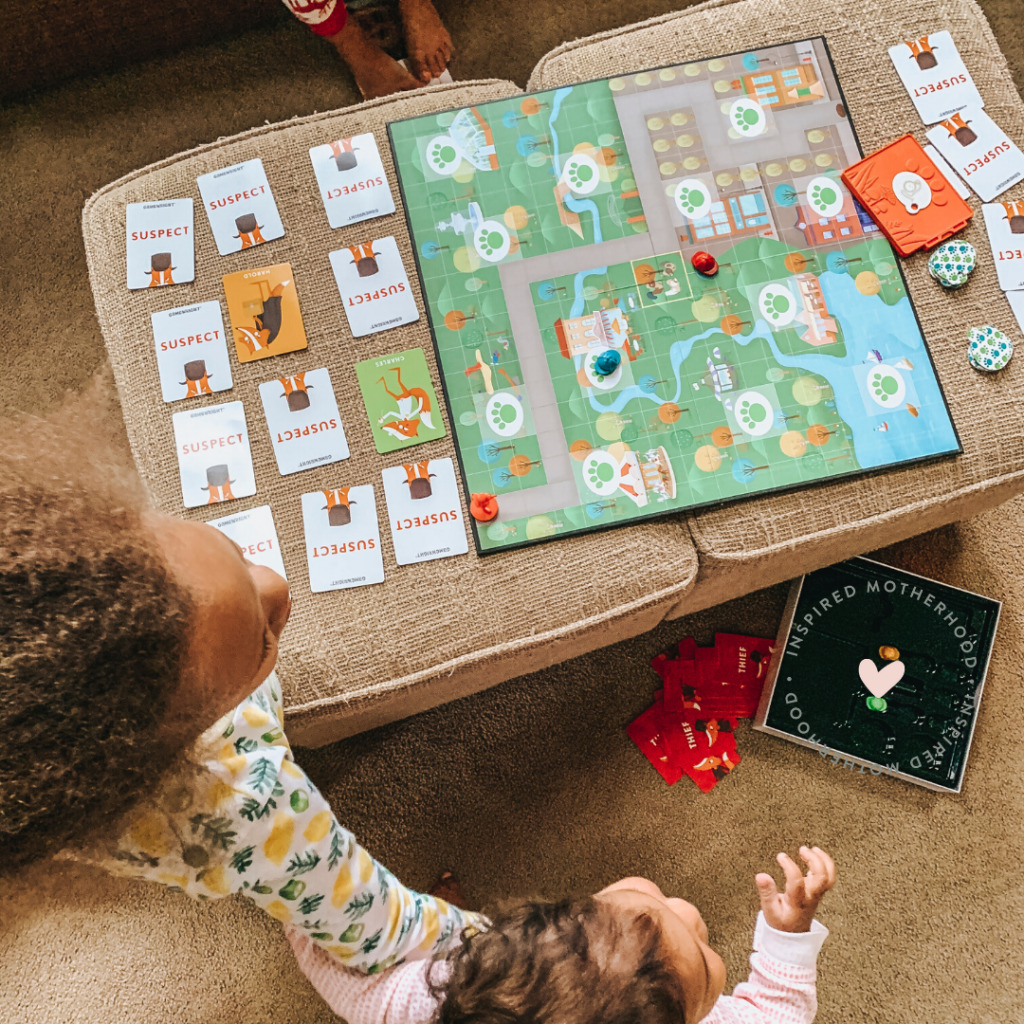 A more educational game we love is Zingo! The Zingo Sight Word edition is a super fun way to learn words while playing a bingo style game.
I just recently ordered the number version of Zingo, but I haven't received it yet. I have high hopes.
Another game we love is Sleeping Queens. It's a fun multi-player card game. Though I should say our son who is 4.5 years old doesn't quite know how to play on his own. But our 6.5 year old can play with ease.
#5 For Your Little Artists
Do your kids love to color? Our daughter draws every day and she fell in love with this magic pattern coloring pad. When you use a marker to color the page special patterns appears on the different objects.
She thought it was so fun and spent many mornings coloring away.
I got my son this animal alphabet pad and honestly you can't beat the price.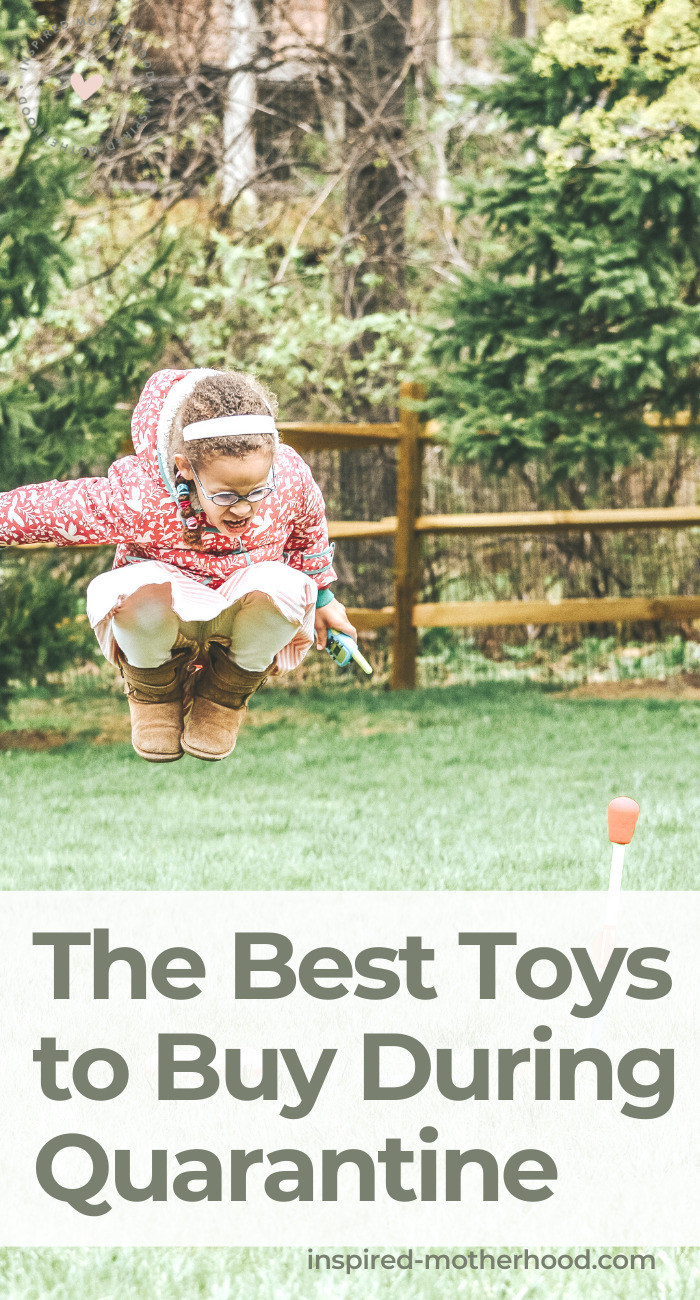 #6 For Your Builders
Our daughter loves to follow the LEGO sets she gets, but she enjoys free builds. If your child loves to build their own creations they may enjoy one of these Build Your Own Adventure Books.
Our daughter doesn't have ALL of the pieces to make the exact creations, but it has given her so much inspiration and helps her build for hours.
She's also been enjoying these Disney Princess Storybook Adventure LEGO sets.
Finally, have you seen the Eric Carle Magnatiles at Target? THEY ARE TOO CUTE!
We love the Eric Carle book Papa Please Get the Moon for Me. So naturally we bought the magnatiles. A hit for everyone in our house.
#7 For Your Book Worms
I think I saved one of the best things for last. We try to limit screen time in our house, but some days it's HARD. Books on tape are seriously magical.
We have this CD player and the kids can use it by themselves. Our son usually listens to 3-4 stories a day by himself. Most of our books on tape are from Amazon.
It's entertainment without screen time. A win-win for parents and kids!
Looking for more of the best toys for kids?
I have a whole post on the best toys for children of opposite sex. Even though our son loves to rough house and our daughter loves princesses they've found toys and activities to DO TOGETHER over the years. Check them out here.
So what about you? What favorite toys or activities have you discovered in the last month? I'd love to hear what you think are the best toys for kids in the comments below!
Also be sure to follow Inspired Motherhood on Instagram for more encouragement in motherhood.