How to Create Peaceful Homes Families Want to Come Home to
A few months ago, I shared this quote on my Instagram: "I want our home to be a refuge from the craziness of this broken world." The response was overwhelming. It touched hearts.
This was important. You were asking for more. When I brought up the idea of creating a series on how to build happy, peaceful homes hundreds of you said YES. In fact, I don't think one person who took the poll said no.
It became apparent to me that we all strive to find a place of security in this crazy world. We want to know how to create peace in our home.
A comforting sanctuary. A cozy haven. How do we create homes filled with delightful laughter?
How do we cultivate a home filled with all of these things?
This is part one in the series: How to Create a Home Overflowing With Joy
Read Part Two (The Secret to Finding Joy and Having it Overflow into Your Home) and Part Three (5 Steps to Build a Happy Home).
Follow the hashtag #inspiredmotherhood on social media to get more tips and wisdom on setting the atmosphere of your home!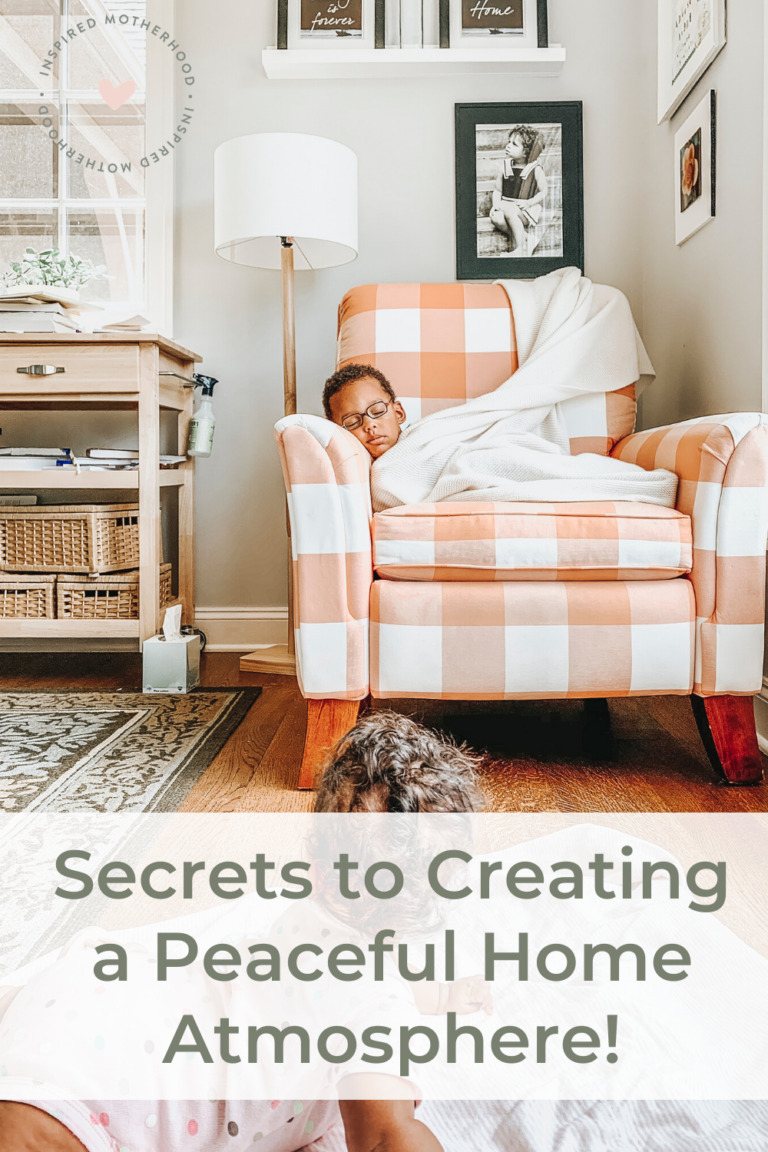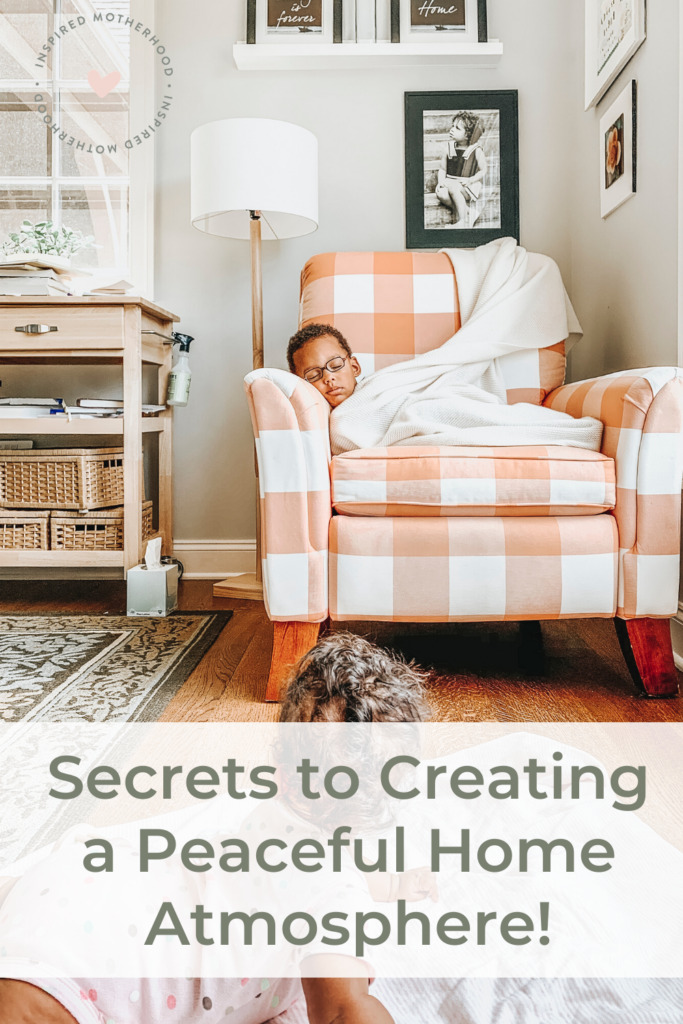 In today's culture, it's so easy to get caught up in fear and start feeling overwhelmed with life. Watching the news can quickly flood your heart with anxiety. Scrolling through social media can rob you of your peace.
It's easy to get sucked into that negativity.
This is the opposite of a restful home.
So what can we do to make sure our kids, our family and even people who visit our home feel refreshed when they enter the space?
The first step is checking our thoughts.
What does our thought life have anything to do with making our homes a haven?
It sets the atmosphere of our home. It's the heartbeat of it all.
I've been talking with friends lately about motherhood and what an extraordinary privilege it is to raise kids. To see God's hand working on a daily basis.
One of my friends described it this way: "it's a privilege and the closest I come to a daily miracle."
God entrusted these precious gifts into our hands.
"Children are a gift from the Lord; they are a reward from him." Psalm 127:3 NLT
Children are a gift and a reward.
Are these our daily thoughts on motherhood? Do we view our children as a treasured reward from our Heavenly Father?
How do we see our homes? Do we see them as the mission fields they are? As a space where we can share the love God has so freely given to us with others?
We know gentle words are a tree of life (Proverbs 15:4 NLT) and kind words are like honey, sweet to the soul and healing to the bones (Proverbs 16:24).
Gentleness, Kindness, Health, Healing
I want our home to filled with that!
But I'll be honest. There are times, like last week, when it's not filled with sweet words. When every little thing starts to get to me…
I walked into the playroom, toys were everywhere. I found multiple markers without lids. "Really? Why can't you just put the lid back on?" I huffed under my breathe.
As I moved to another room I complained about having to do "everything for everyone."
The little things were getting to me. Critical thoughts started impacting my peace. Then I started snapping at my children and husband.
I was no longer patient. I was criticizing everything and soon our house didn't feel so peaceful anymore.
When this becomes your thought life and you constantly think negative thoughts, it starts to pour out into your actions. In turn these thoughts create a hostile home environment.
How can you feel peace when you mind is filled with contention?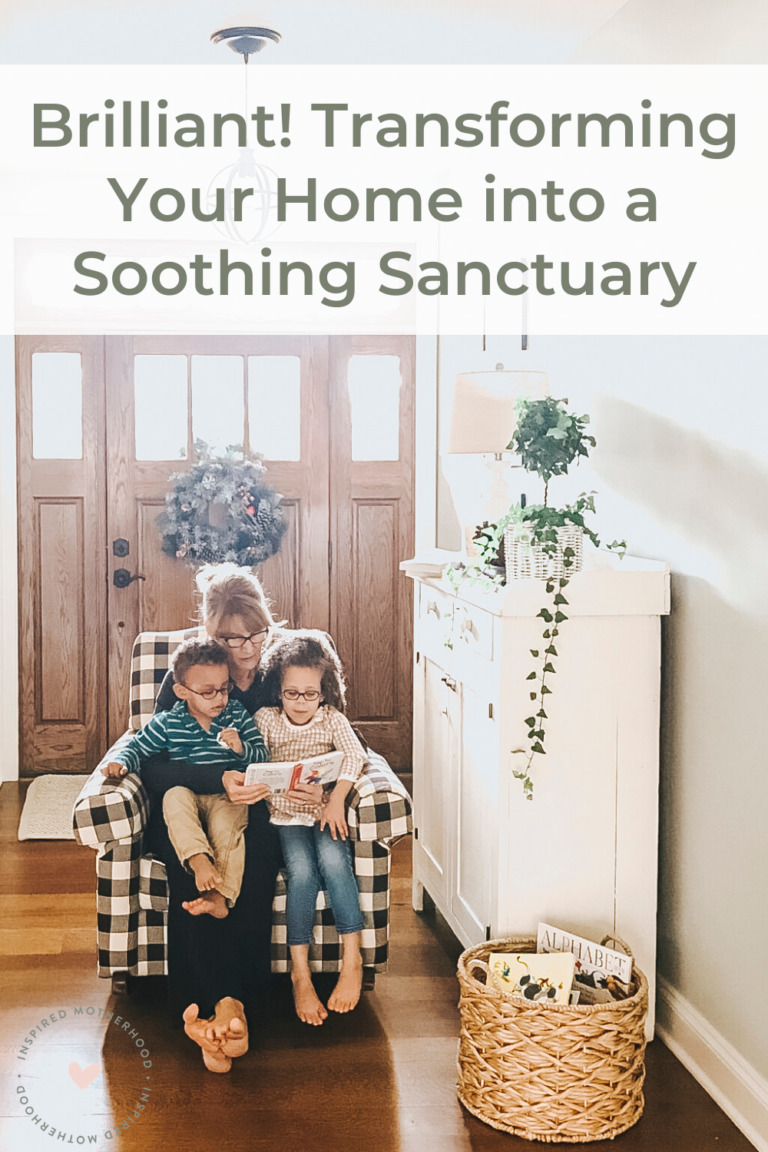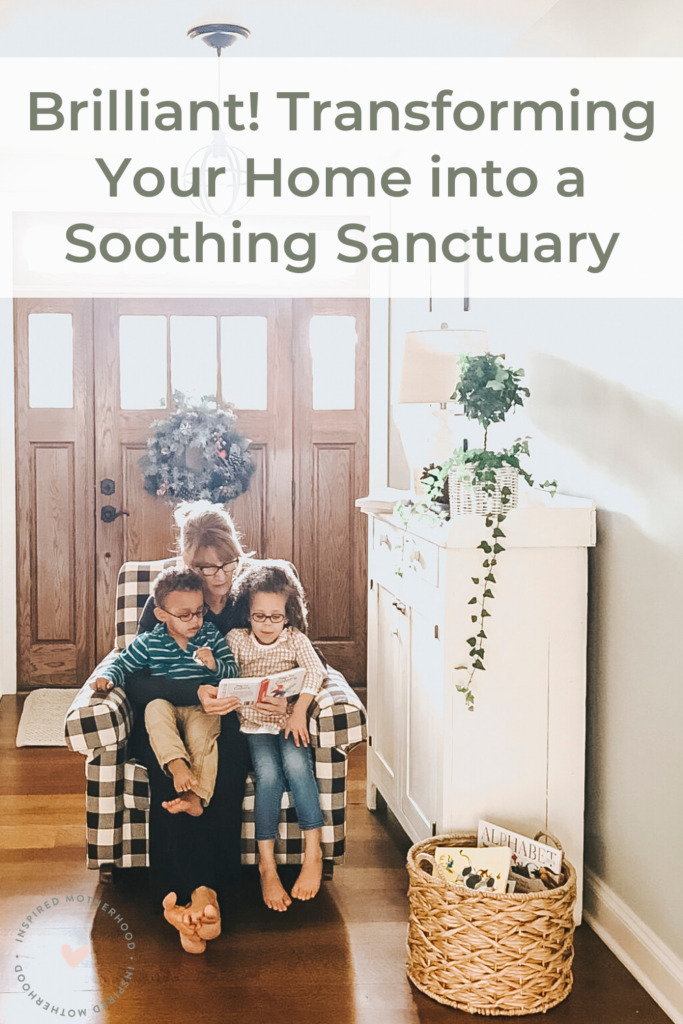 Shifting Our Thoughts
What would happen if on a daily basis we woke up and thought:
"What a privilege this is to raise the next generation."
"How wonderful is it to be the keeper of my home and share love in this space?"
"What a gift motherhood is!"
I feel like things would change. When we focus on love, the worries, fear and anxieties fade. Peace begins to flood our homes again.
This next part may be hard to hear. But I find it interesting the Bible doesn't talk about men creating the atmosphere of the home…
It's better to live alone in the corner of an attic than with a quarrelsome wife in a lovely home. Proverbs 25:24 NLT
We also read in Proverbs 31: 25-26:
"She is clothed with strength and dignity, and she laughs without fear of the future. When she speaks, her words are wise, and she gives instructions with kindness."
So which woman do you want to be?
It's a wonderful privilege that as women we have influence over the atmosphere of our homes! What a blessing to have the ability to create a soothing sanctuary. Peaceful homes that are havens from the harsh world.
Let's bring it full circle. As a psychologist I learned, our thoughts impact our words and actions. If you want to change your attitude change your thoughts.
This may seem impossible. But I'm going to encourage you to take a few steps each day to measure your thought life.
Take an inventory of your thoughts.
You may not even realize what you are thinking on a daily basis. What can you change? What small step can you take to reverse the negative thoughts?
Ask God to help you renew your mind. Ask him to reveal to you the negative things you are meditating on. It may not be a straight path to getting there and that's okay.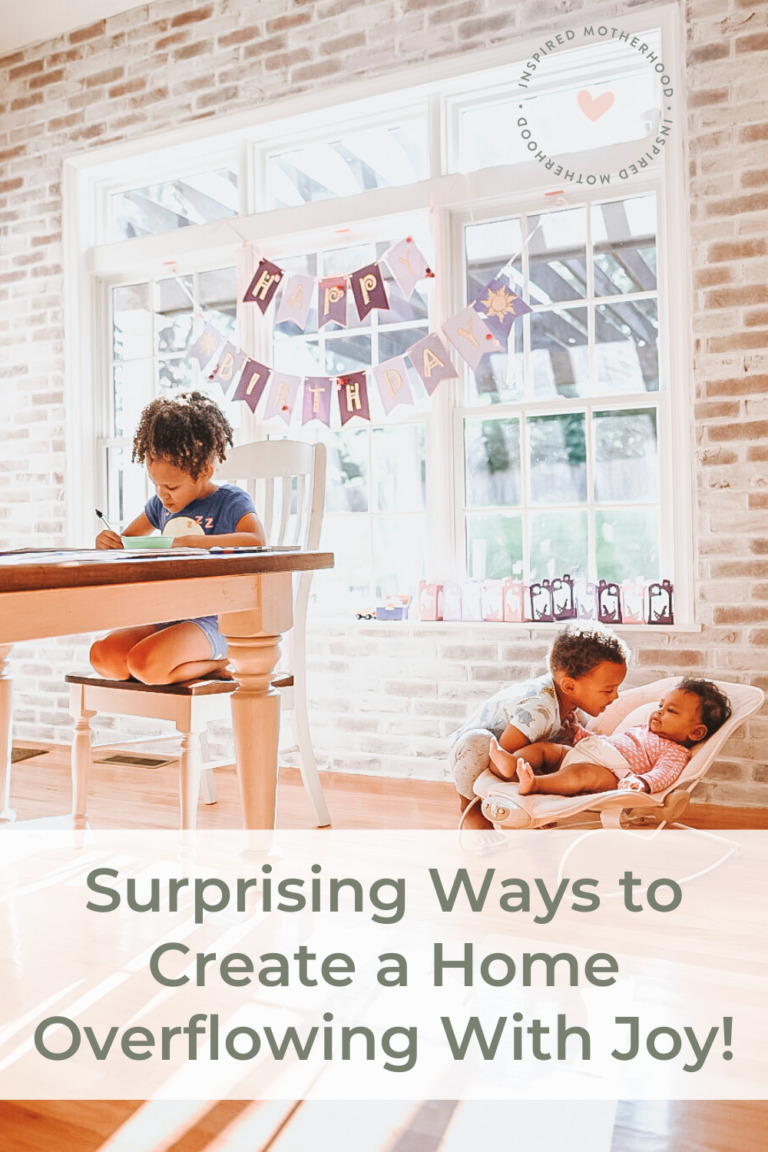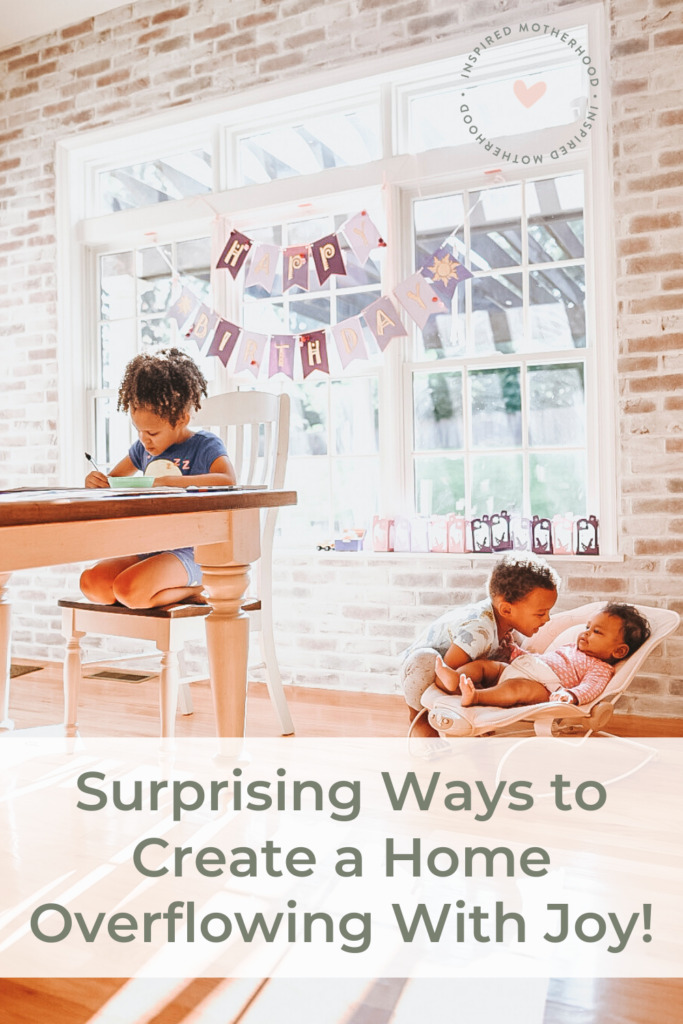 Of course there will be hard days. Days when it feels like everything that can go wrong does. Days when we feel anxious or unmotivated. Is it okay to feel these things? YES.
But let's not stay there.
Looking for more? One of the best things I did as a new stay at home mom was create a mission statement. It gave me purpose and focus in my day to day. See how you can create one here.
Finally, comment right now and share with us how you make your home a refuge for your family and others!