7 Uplifting Scriptures for the Exhausted Mom
No one told me just how tired I'd feel as a mom. I swam competitively in college and often felt physically exhausted from working out 3+ hours a day. My body was pushed to limits I didn't know were possible. Being a mom is a slightly different experience, but wow it is so exhausting. Not just physically, but mentally and emotionally as well.
As moms we are on call 24 hour a day, 7 days a week. It's a job that literally never ends. Even when our children grow up and leave the house they are still a part of us. I know I call my mom almost every day and I'm 35!
When the kids are young the physical exhaustion is real, but so is the emotional and spiritual fatigue. It's so easy to let this tiredness take over when we are in the trenches of motherhood.
When I can't do one more dish, wake up in the middle of the night one more time or calm down a screaming toddler AGAIN I need something to fall back on.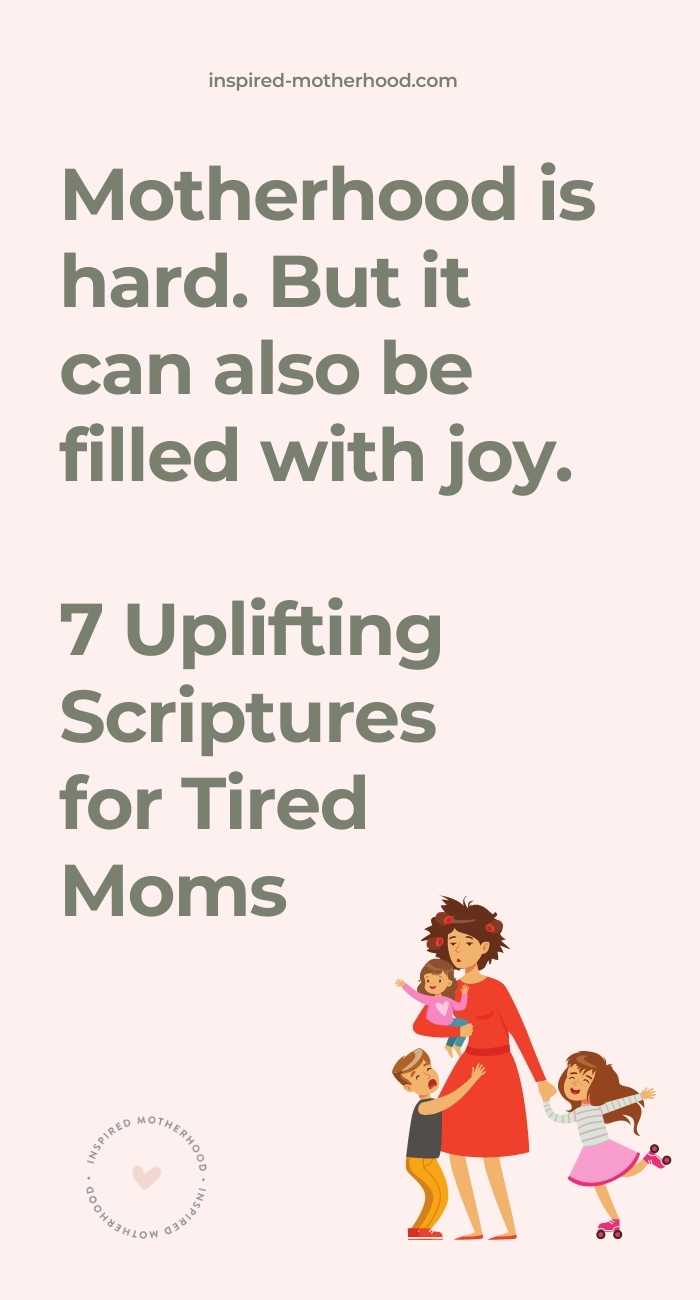 Instead of losing my temper with the kids or taking my frustration out on my husband, I've learned to hit pause and find peace.
Motherhood is hard. But it can also be filled with refreshment.
It's been a process, but I've learned to recognize the signs of being tired and take action. When we are emotionally exhausted, we can lean on Our Rock for strength.
Through the years I've learned it's okay to admit I need a break. Asking for help doesn't make me weak or a bad mom. It makes me human.
When I'm struggling as a mom and headed for a negative downward spiral, I need to remind myself of the truth. The best way to do this is through scripture.
Are you an exhausted mom? I pray these 7 verses listed below encourage you, bring you peace and lift you up in your journey.
Meditate on them. Write them down on a notecard and post them on your fridge. Speak the scripture out loud. Let these truths soak into your innermost being.
It's not about you trying harder to find refreshment in motherhood, it's about giving your life over to Jesus. That's when He lifts you up and bears the burden for you.
Find a few moments to be still and listen for His still small voice today. And hang in there mama! God wants to speak to your heart.
7 Uplifting Scriptures for the Exhausted Mom
Verse #1 God is Our Rock:
Hear my cry, O God; Attend to my prayer. From the end of the earth I will cry to You, When my heart is overwhelmed; Lead me to the rock that is higher than I. Psalm 61:1-2 (NKJV)
Pray: Thank you Jesus that when I am overwhelmed I have a steady rock to stand on. Hear my cry and calm my heart today.
Verse #2 We Can Find New Strength:
Have you never heard? Have you never understood? The Lord is the everlasting God, the Creator of all the earth. He never grows weak or weary. No one can measure the depths of his understanding. He gives power to the weak and strength to the powerless. Even youths will become weak and tired, and young men will fall in exhaustion. But those who trust in the Lord will find new strength. They will soar high on wings like eagles. They will run and not grow weary. They will walk and not faint. Isaiah 40:28-31 (NLT)
Pray: Lord I praise you because even when I am weak, you are with me lifting me up on wings like eagles. Show me your strength this very day.
Verse #3 Bubbling Over:
May the God of your hope so fill you with all joy and peace in believing [through the experience of your faith] that by the power of the Holy Spirit you may abound and be overflowing (bubbling over) with hope. Romans 15:13 AMPC
Pray: Holy Spirit come right now and overflow within me. May my spirit bubble over with hope because the God of hope knows my name.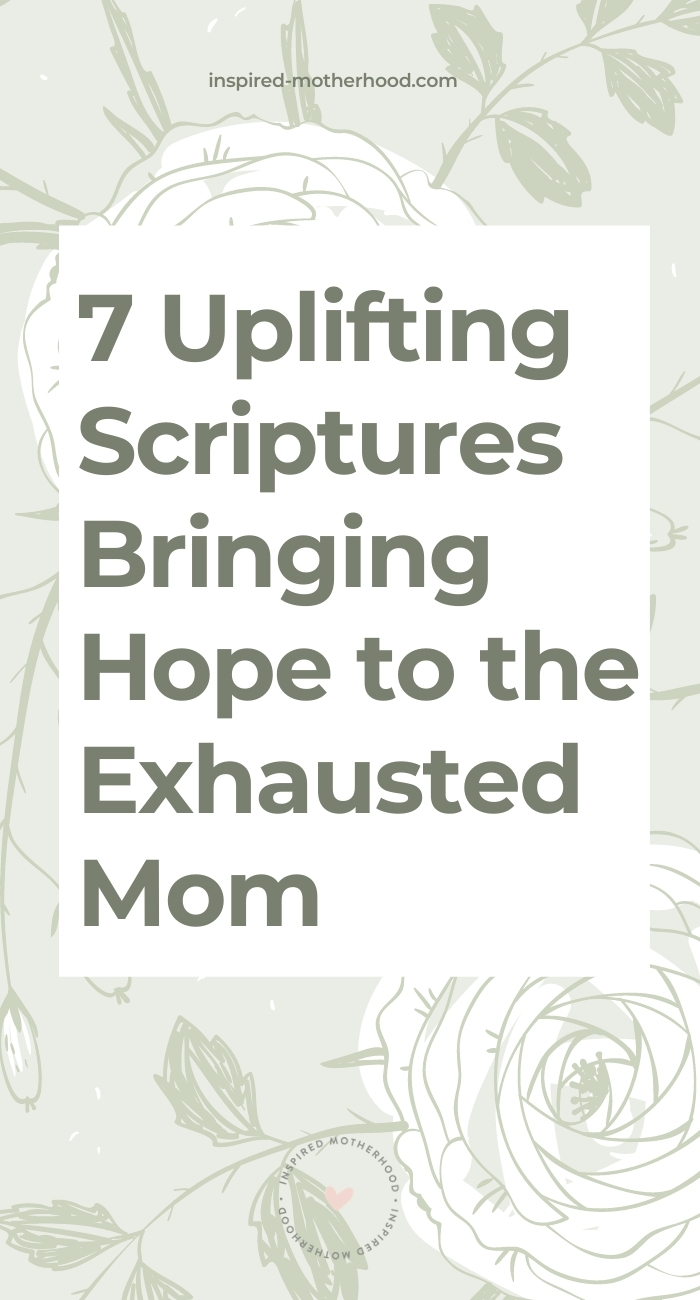 Verse #4 Our Victory Comes from God:
I wait quietly before God, for my victory comes from him. He alone is my rock and my salvation, my fortress where I will never be shaken. Psalm 62:1-2 (NLT)
Pray: God I come humbly before you. There is nothing I can do to ensure victory, but place my trust in you. My victory comes from you alone. Only you can hold me up. Make your strength real to me right now.
Verse #5 Finding Joy:
You will show me the way of life, granting me the joy of your presence and the pleasures of living with you forever. Psalm 16:11 NLT
Pray: Thank you Lord that in your presence I am filled with joy. How wonderful that I get to live with you forever. Show me the path of life today!
Verse #6 God is Always Watching Over Us:
The Lord is your keeper; The Lord is your shade at your right hand. The sun shall not strike you by day, Nor the moon by night. Psalm 121:5-6 (NKJV)
Pray: Thank you Jesus that the sun will not harm me by day nor the moon by night. You are always watching over me and I rejoice in the truth.
Verse #7 My Hope is in You Lord
O Israel, hope in the Lord; for with the Lord there is unfailing love. His redemption overflows. Psalm 130:7 NLT
Pray: Because of your blood Jesus, I am redeemed me from death. You will NEVER leave me and your unfailing love will never stop reaching me. I thank you for your goodness toward me.
As I write this post I pray you feel God's love wrapping around you. Motherhood is hard. It is draining, demanding and all encompassing. But it is such a beautiful calling. You are making an eternal difference in your family's life.
Hang on to Jesus. Let Him be your strength. Pray these scriptures over your family and yourself each morning and watch God move.
Now mama, I'd love to hear from you. How did you find joy in motherhood again? How have these scriptures radically transformed your perspective? Share with us in the comments below.
Looking for more inspiration? Follow Inspired Motherhood on Instagram for daily encouragement in motherhood.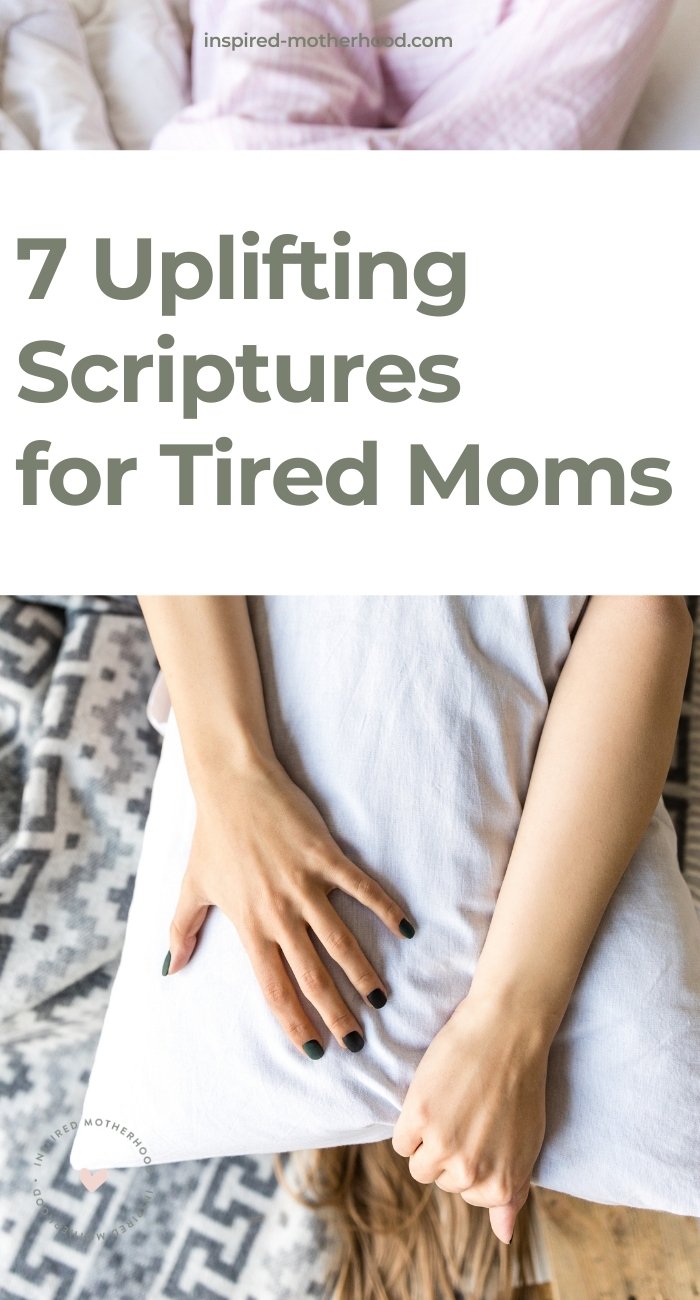 Read This Next: