Help Your Child Overcome Bad Dreams
Sleep. We need it to live, yet we constantly fight to get it. I never knew how much I loved to sleep until my first child was born.
Sleeping in 2-hour increments was not ideal. You finally get past the first year of no sleep, and then you're woken up for different reasons. Bad dreams, itchy backs, cold feet, you name it. But
But cold feet are much easier to fix than bad dreams. Is your child faced with nightmares? It's so tough to see your children scared at night. How can we help them find peace and sleep!?
"Mommy!! MOMMMY! I'm scared! Is the monster going to get me?"
Your child comes running into your room for the 100th time that night.
"Can you please sleep with me? I don't want to be alone. But I'm not tired. I need water. What if I have another bad dream?"
As parents, we've all faced sleepless nights, and it's for different reasons as the years go by. It's hard to know what sleep training method to follow (read our baby & toddler sleep method) and whether you are doing the right thing.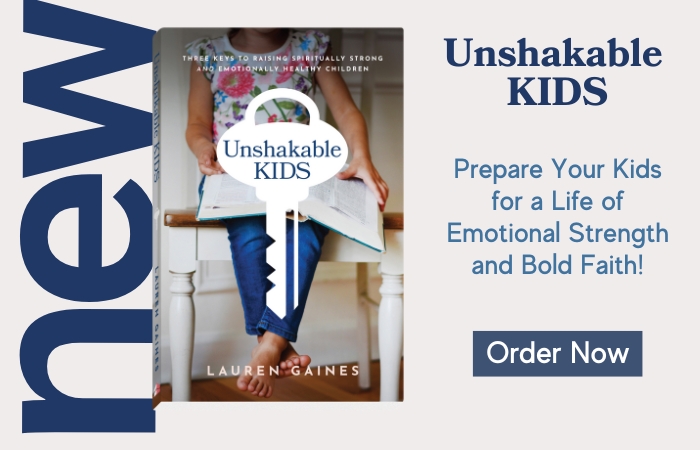 Should you punish them for getting out of their bed 20x a time? Try positive reinforcement? Pray and hope they don't have a nightmare.
How do we overcome our children's bad dreams and help them feel safe in their rooms?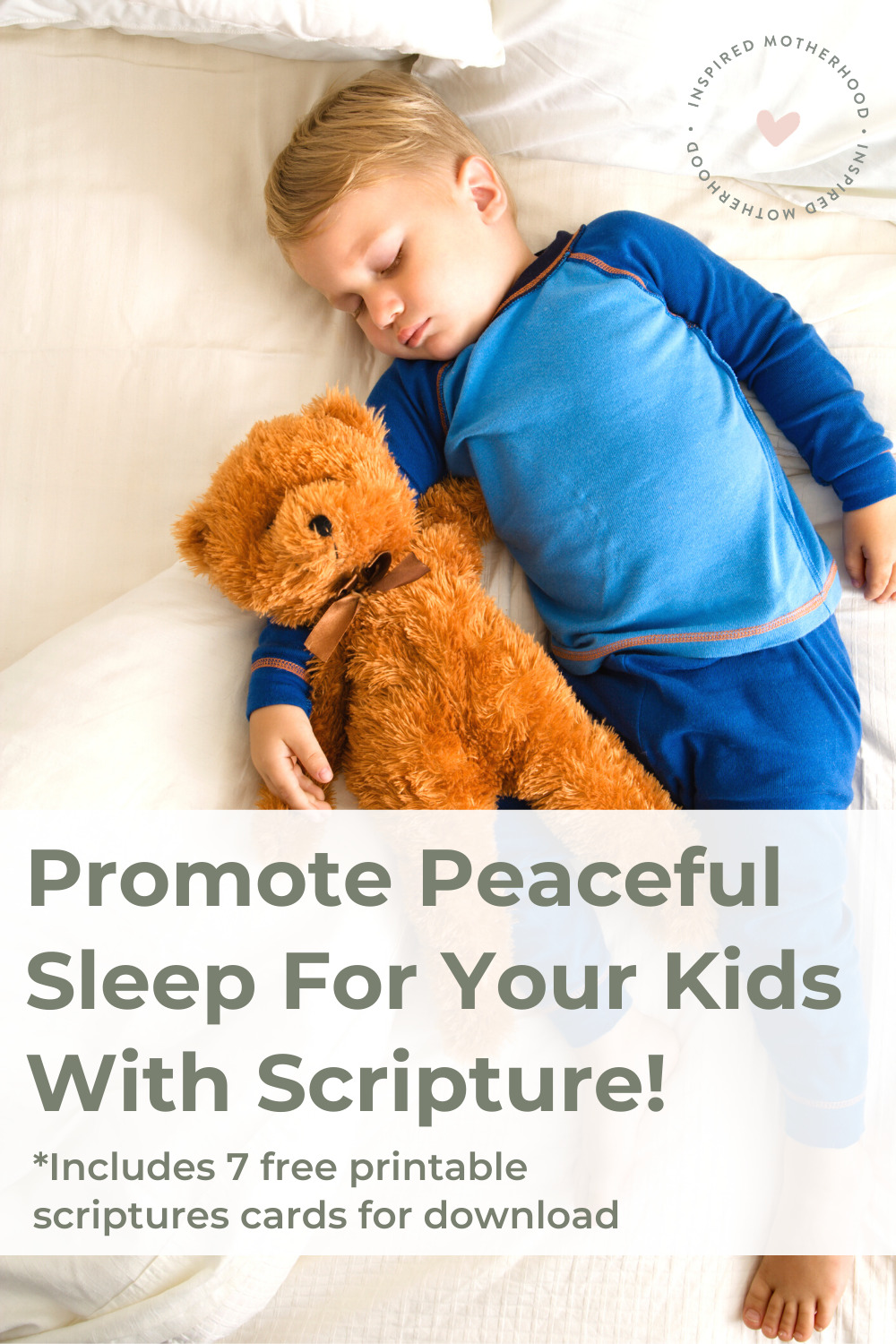 Using Bible Verses to Pray Against Bad Dreams
As Christians, we know there is power in prayer. God's word is alive and sharper than a double-edged sword. So instead of focusing on the scary dreams or pretend monsters, try focusing on who God is.
Teach your children how much He loves them! To do this, you can share what His word says with your children. In it, we find promises, like He will keep us safe and send His angels to watch over us. I've found power and comfort when I've used these scriptures to guide my prayers.
So how do you pray these powerful words? Here is an example of how to pray scripture:
Scripture reference: Psalm 91:11 + Psalm 4:8
Prayer: Lord, thank you for this day. Thank you for sending your angels to watch over ____ (child's name). Keep her/him safe. Help _____ (child's name) lie down in peace and sleep, for you are our strength and always watch over us. Thank you, Lord, for your protection. Give us sweet dreams this night. In Jesus' name, we pray. Amen.
This post contains affiliate links.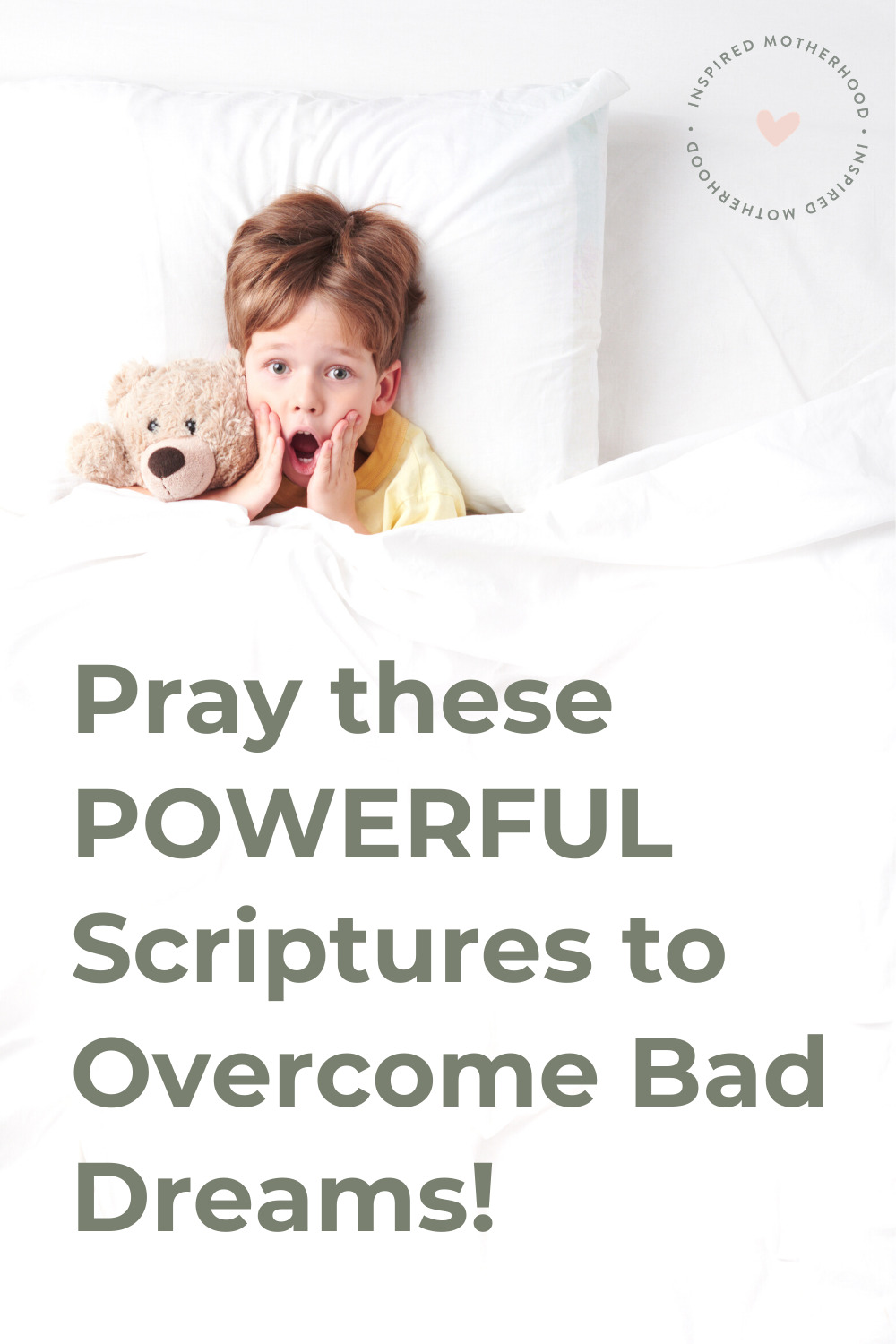 To make using bible verses to pray against bad dreams kid-friendly, I've created 7 scripture cards. You can bring them out and read them together with your children. They remind your children of God's promises and protection.
You could even hang them in your children's room. I love displaying my scripture cards on clip frames like these.
Read over the cards with your children and even give them a chance to pray! You will be amazed at how quickly they can learn scripture with a little repetition.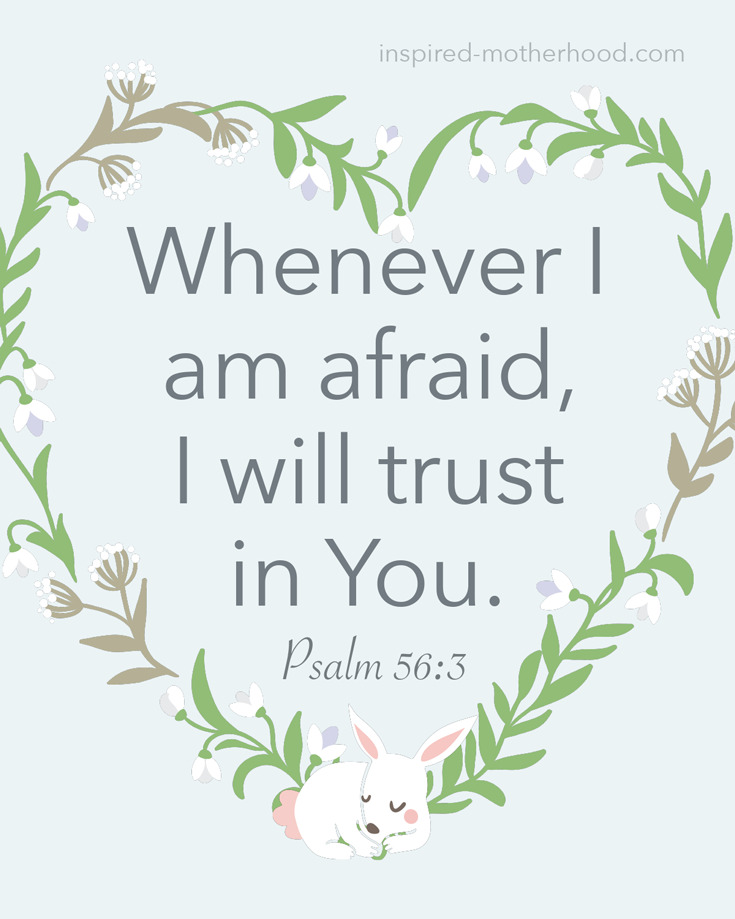 So now I'd love to hear from you. How does your family handle bad dreams? Have you done anything unique that helped your child? Share with me in the comments below.
7 Effective Scriptures to Overcome Bad Dreams
Scripture #1: God is the strength of my heart and my portion forever. Psalm 73:26 (NKJV)
Scripture #2: When you lie down, you will not be afraid. Yes, you will lie down and your sleep will be sweet. Proverbs 3:24
Scripture #3: For He shall give His angels charge over you, to keep you in all your ways. Psalm 91:11
Scripture #4: Whenever I am afraid, I will trust in You. Psalm 56:3
Scripture #5: God is our refuge and strength, a very present help in trouble. Psalm 46:1
Scripture #6: I will both lie down in peace and sleep. For You alone, O Lord, make me dwell in safety. Psalm 4:8
Scripture #7: For God has not given us a spirit of fear, but of power and of love and of a sound mind. 2 Timothy 1:7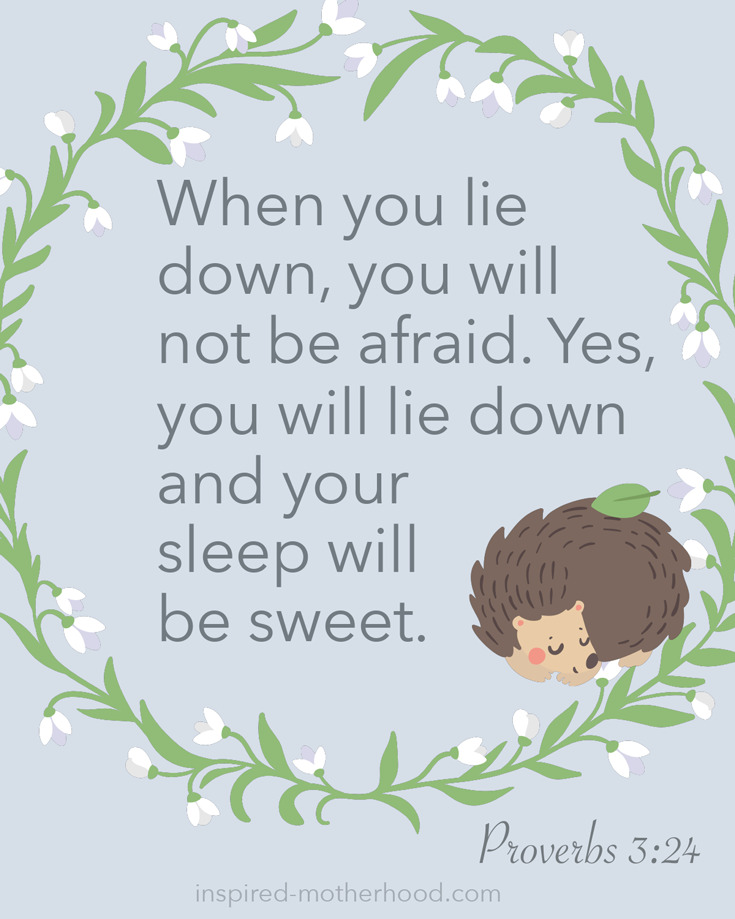 How do you handle bad dreams in your house? We'd love to hear how your family rests with a peaceful sleep in the comments below!
Be sure to follow Inspired Motherhood on Instagram and Facebook for more Christian parenting conversations!
Read This Next: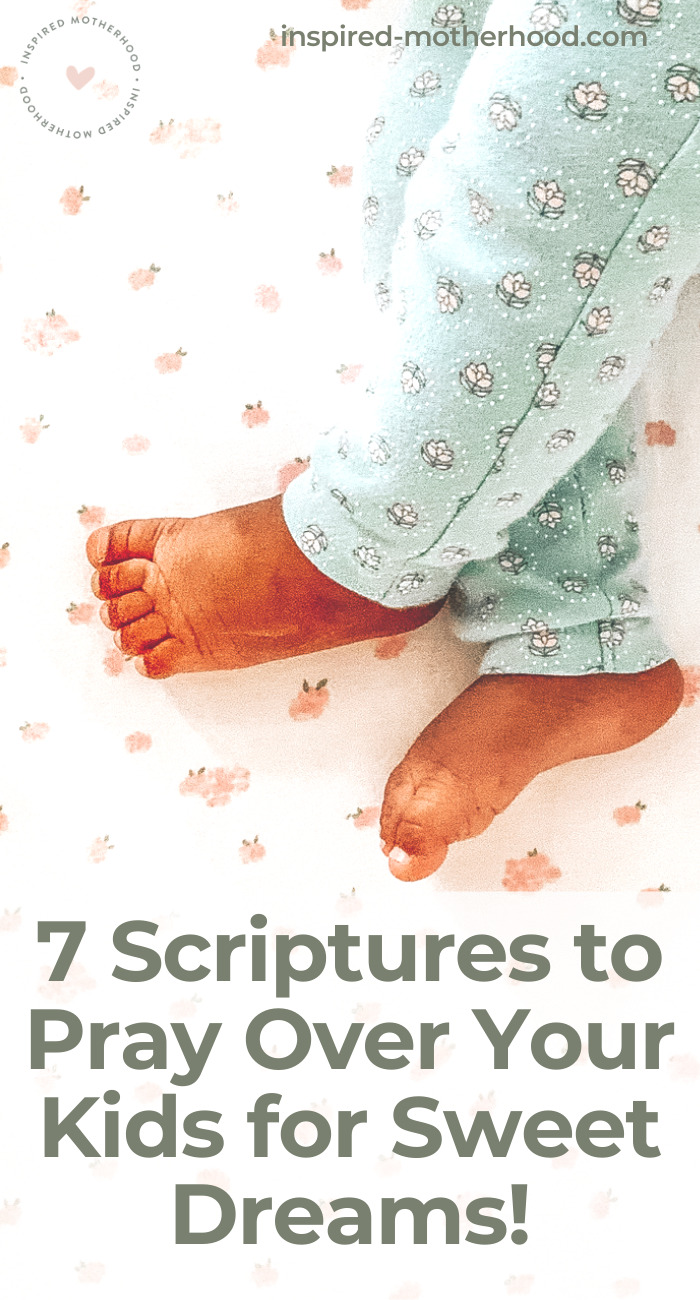 P.S. Have you grabbed our eBook?
Don't miss this additional resource with targeted prayers to speak over your children! I Know Who I Am: a 14-day prayer guide to speaking identity over your children or grandchildren. Download and start interceding in prayer today!