The BEST Blessing Jar Scriptures to Include in Your Jar!
Looking for a fun family activity or meaningful DIY gift? Consider making a blessings jar. It's an easy way to remind yourself of the good in your life and all that God has promised you.
It's also a unique way to stay in the Word on a daily basis.
How To Make a Blessings Jar
I know I'm not the only one who needs to be reminded of God's promises and blessings. Life is hard! We need all need encouragement.
So for this DIY blessings jar, I decided to write down scriptures and place them in the jar. Whenever I need a reminder or pick me up, I grab a piece of paper and read the scripture.
It immediately encourages me and allows me to meditate on God's Word throughout the day.
I think this type of jar would make a wonderful DIY gift for a friend or a great fun family activity. Or do this as a family. Try sharing the scripture verse every night at dinner.
So how do you make a blessings jar?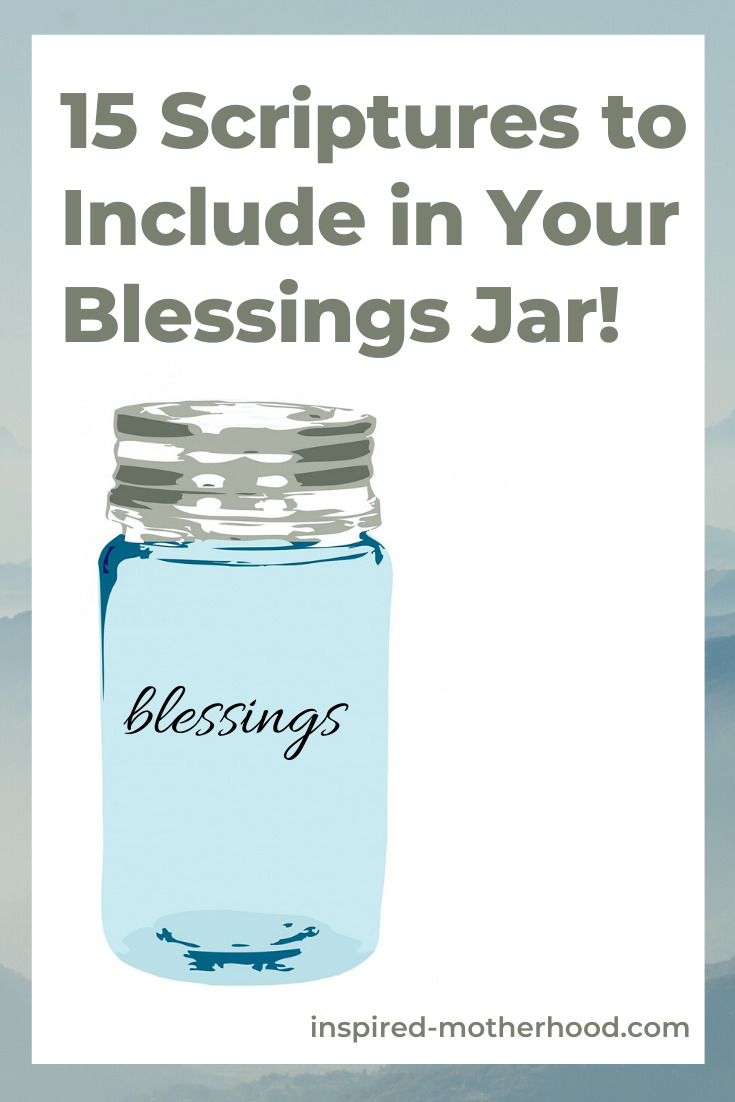 Simply find a jar around your house or a local thrift store and add some fun decorations.
Then write down scriptures on pieces of colorful paper and place in jar.
You can find the 15 scriptures I added to our jar below.
Here are 15 blessing jar scriptures I included:
#1: Blessed is the man who trusts in the Lord, And whose hope is the Lord. For he shall be like a tree planted by the waters, Which spreads out its roots by the river. Jeremiah 17:7-8 (NKJV)
#2: You will keep him in perfect peace, Whose mind is stayed on You, Because he trusts in You. Isaiah 26:3
#3: Oh, taste and see that the Lord is good; Blessed is the man who trusts in Him! Psalm 34:8
#4: Blessed is the man who endures temptation; for when he has been approved, he will receive the crown of life which the Lord has promised to those who love Him. James 1:12
#5: He who dwells in the secret place of the Most High Shall abide under the shadow of the Almighty. I will say of the Lord, "He is my refuge and my fortress; My God, in Him I will trust." Psalm 91:1-2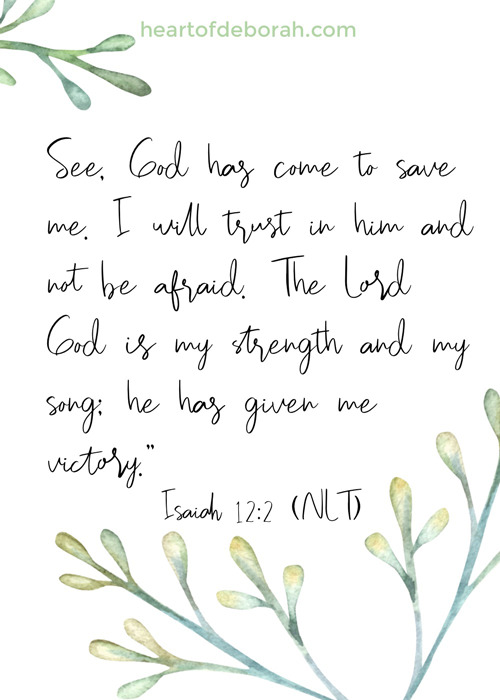 #6: And the peace of God, which surpasses all understanding, will guard your hearts and minds through Christ Jesus. Philippians 4:7
#7: May He grant you according to your heart's desire, And fulfill all your purpose. Psalm 20:4
#8: And He will love you and bless you and multiply you; He will also bless the fruit of your womb and the fruit of your land, your grain and your new wine and your oil, the increase of your cattle and the offspring of your flock, in the land of which He swore to your fathers to give you. Deuteronomy 7:13
#9: The Lord bless you and keep you; The Lord make His face shine upon you, And be gracious to you; The Lord lift up His countenance upon you, And give you peace. Numbers 6:24-26
Stay in God's Word!
#10: Bring all the tithes into the storehouse, That there may be food in My house, And try Me now in this," Says the Lord of hosts, "If I will not open for you the windows of heaven And pour out for you such blessing That there will not be room enough to receive it. Malachi 3:10
#11: Every good gift and every perfect gift is from above, and comes down from the Father of lights, with whom there is no variation or shadow of turning. James 1:17
#12: This day I call the heavens and the earth as witnesses against you that I have set before you life and death, blessings and curses. Now choose life, so that you and your children may live. Deuteronomy 30:19 (NIV)
#13: See, God has come to save me. I will trust in him and not be afraid. The Lord God is my strength and my song; he has given me victory." Isaiah 12:2 (NLT)
#14: Peace I leave with you, My peace I give to you; not as the world gives do I give to you. Let not your heart be troubled, neither let it be afraid. John 14:27 (NKJV)
#15: But even if you should suffer for righteousness' sake, you are blessed. "And do not be afraid of their threats, nor be troubled." But sanctify the Lord God in your hearts, and always be ready to give a defense to everyone who asks you a reason for the hope that is in you, with meekness and fear. 1 Peter 3:14-15
Have you ever created a blessings jar? What scriptures did you include?
Looking for even more inspiration and encouragement from God's word? Here are 11 scriptures on the promises of God.
Now I'd love to hear from you! Have you ever created a blessings jar? How do you stay in God's word and encouraged throughout the day? Leave a comment below!