Why We Should Seek Friendship from Older Generations
There was a period in my life, not too long ago, where friendship was hard for me. See we moved 3 times within 5 years. Whenever I felt like I was starting to make good friends, we moved.
So for many years my prayer was to find my tribe. I prayed for friends, mentors and everything in between.
We've been in our current location for almost 4 years now and I can say I've finally found them!
P.S. Check out the awesome $300 gift card giveaway at the end of this post!
This morning I had a coffee date with some of my tribe and guess what? Most of them were about 4o years older than me.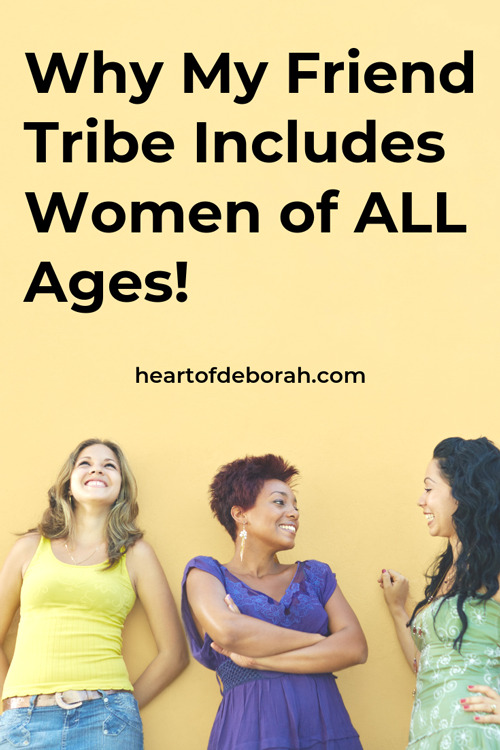 This may be surprising to you and it was at first to me as well. But over these past 4 years I've found so much value in meeting with women who are older than me.
They have so much wisdom to share with me. Of course I have friends my same age who I can chat with about motherhood and life, but it's also wonderful to get advice from the older generations.
I know they have been through it many times before. They are on the "other" side of motherhood. When we chat, I almost always find they have great wisdom and insight into parenting and marriage.
Though I would be lying if I didn't say it's sometimes hard to take advice from others. Especially, if it is unsolicited advice!
Have you ever felt this way? Do you seek advice from older women? Or does it bother you when they talk about motherhood "back in the day?"

So this leads me to the question, should we be learning from older women?
Even though sometimes I may resist, I believe the answer is yes.
The Bible tells older women to instruct and teach younger women.
In Titus 2 versus 4 and 5 (ESV) it reads: and so train the young women to love their husbands and children, to be self-controlled, pure, working at home, kind, and submissive to their own husbands, that the word of God may not be reviled.
Another reason we should seek their advice?
There are many instances in the Bible where God tells us to pass on things to the next generation.
I love Psalm 145:4 (NLT): Let each generation tell its children of your mighty acts; let them proclaim your power.
I think it is important to consider the words of women who have experience, who may have more knowledge, wisdom and discernment than us. Why else would God tell older women to train younger women?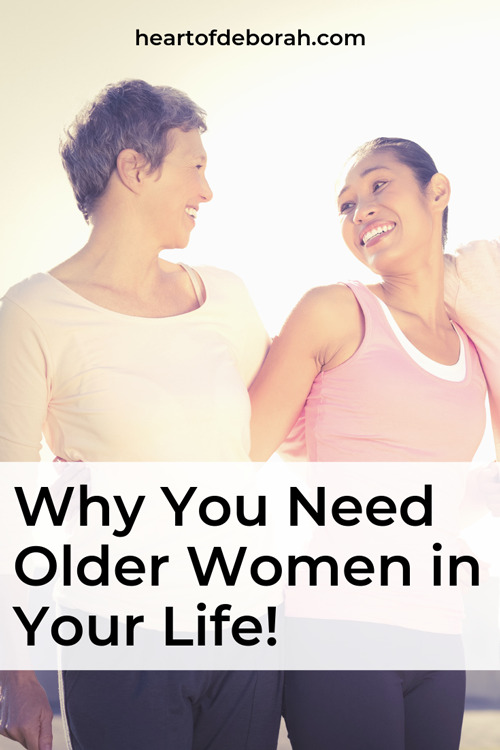 We can become wiser without experiencing everything. We can learn from others.
Proverbs 1:5 (NLT) tells us: Let the wise listen to these proverbs and become even wiser. Let those with understanding receive guidance.
What about you? Are you reaching out to older women? Let me also clarify the term "older." To me, it means someone who is older than you. So if you are 20 someone who is 30. It doesn't have to big a huge age gap.
What wisdom can you gain from someone who has gone through it before?
Are you learning from older generations? I'd love to hear your thoughts!
Now for something extra fun!!
Mother's Day is a day to celebrate moms. A day for making moms feel extra special and appreciated.
I've gotten together with 25 other bloggers with the hope of doing just that for some moms this Mother's Day.
We hope to bless three moms this year (although we wish we could bless many more) with a mini spending spree to one of their favorite places.
There will be THREE winners in this Mother's Day giveaway – each winner getting to choose a gift card to the place of their choice. The choices are:
Etsy
Stitch Fix
Hobby Lobby
Zulily
Starbucks
The grand prize winner will receive a gift card for $300 and two runner-up winners will receive a $100 gift card.
To enter, simply use the Rafflecopter form below. Now I know that the Rafflecopter has quite a few entries, but each of these bloggers generously chipped in their own money to bring you this giveaway, so I hope you will take the time to do all of the entries. And hey, the more entries you do, the better your odds are of winning!
Giveaway ends May 10th at 11:59pm EDT. The winner will have 48 hours to respond to email to claim prize. By entering this giveaway you will be added to the email lists of some of the participating bloggers (see the Terms & Conditions on the Rafflecopter form for the complete list).