How to Speak Life Over Your Child
As a new mom I quickly noticed there were so many new fears flooding my mind. I didn't even know I could possibly worry about this many things. "Was she too cold? Too hot? Is she learning enough? Will she make friends at school?" The list could go on. Though through the years I've learned instead of worrying something powerful happens when we turn to God's word to speak life over our children.  
We've been intentional about this as I've heard many other women and mentors explain how important it is to pray God's word over your kids. Especially at a young age. You are planting seeds that will grow throughout his or her lifetime when you do this. In this post I will explain what it means to speak life over your child and how to use scripture to do this on a daily basis. 
At the bottom of this post I have a list of 10 powerful scriptures to pray and speak over your children daily. You can also download a copy to hang on your fridge.
So What Does it Mean To Speak Life Over Your Child?
You may hear people say "speak life not death." But what does that really mean?
Our words are powerful. The Bible tells us "Do not let any unwholesome talk come out of your mouths, but only what is helpful for building others up according to their needs, that it may benefit those who listen" in Ephesians 4:29 (NIV). 
We also read in Proverbs 18:21 "The tongue has the power of life and death, and those who love it will eat its fruit."So we know that our words are influential! We can build people up or we can tear people down with our words. As parents, we have the special privilege to speak blessings over our children.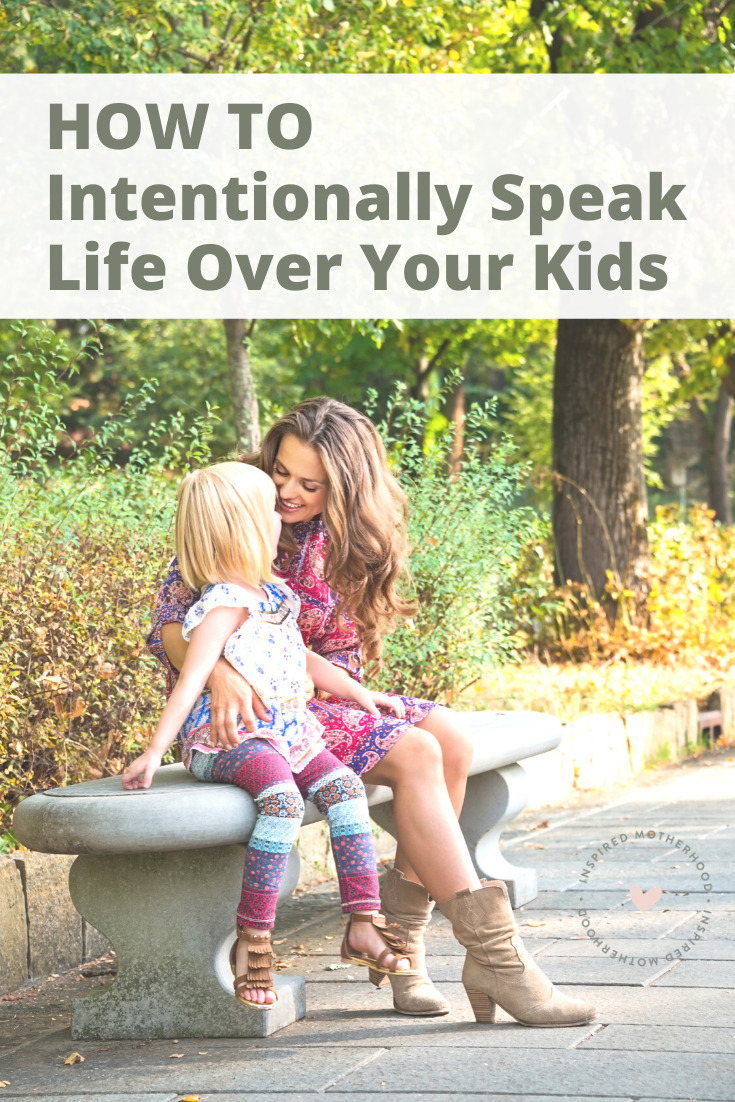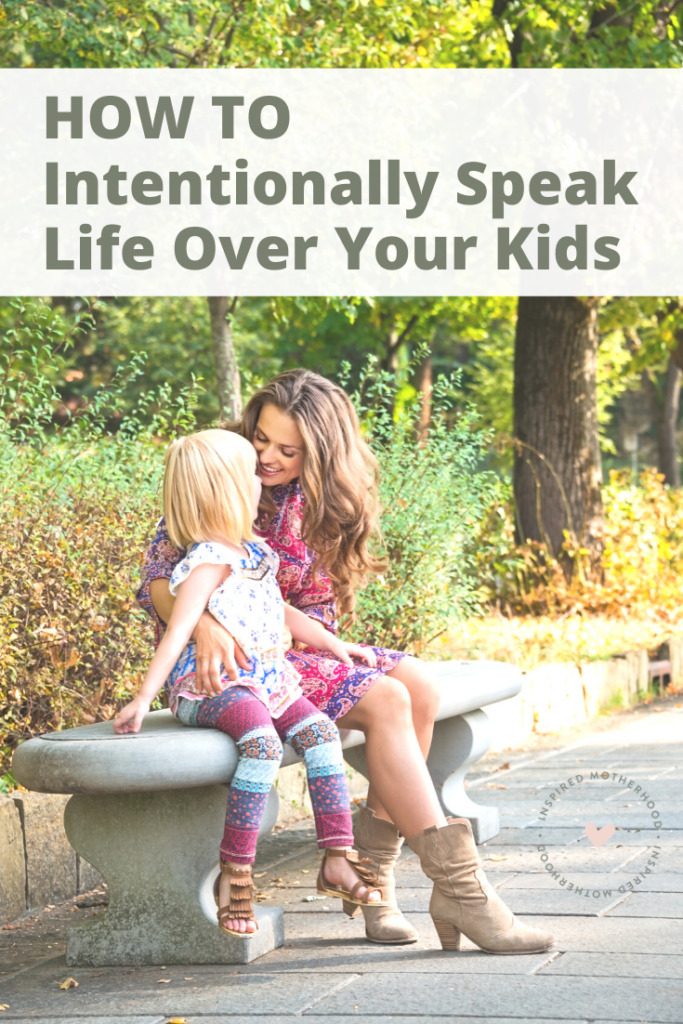 Here is an example.
Situation: Your daughter gets dressed all by herself for school. She comes down and asks how she looks. This is the perfect opportunity to speak life into her.
Instead of saying: "You look gorgeous!"
Say: "Great job choosing your outfit honey. You look great!! And you are beautifully and wonderfully made!"
As your kids try new activities or sports speak over them things like "God has a plan and purpose for your life" or "God will be with you in every situation."
Claim God's promises boldly for you and your family. The more you speak His promises out loud and claim things like "I have a sound mind or He will be with me every step of the way" the more confident your spirit becomes.
Your spirit will start to embrace these promises and your mind will be renewed with help of the Holy Spirit.
Along with this, in order to speak life over our children we must understand who WE are in Christ. What does the Bible say about who you are? Who your children are?
Below you will find 10 scriptures to encourage your children and help them embrace their true identity. Download a copy at the end of the post to hang on your fridge.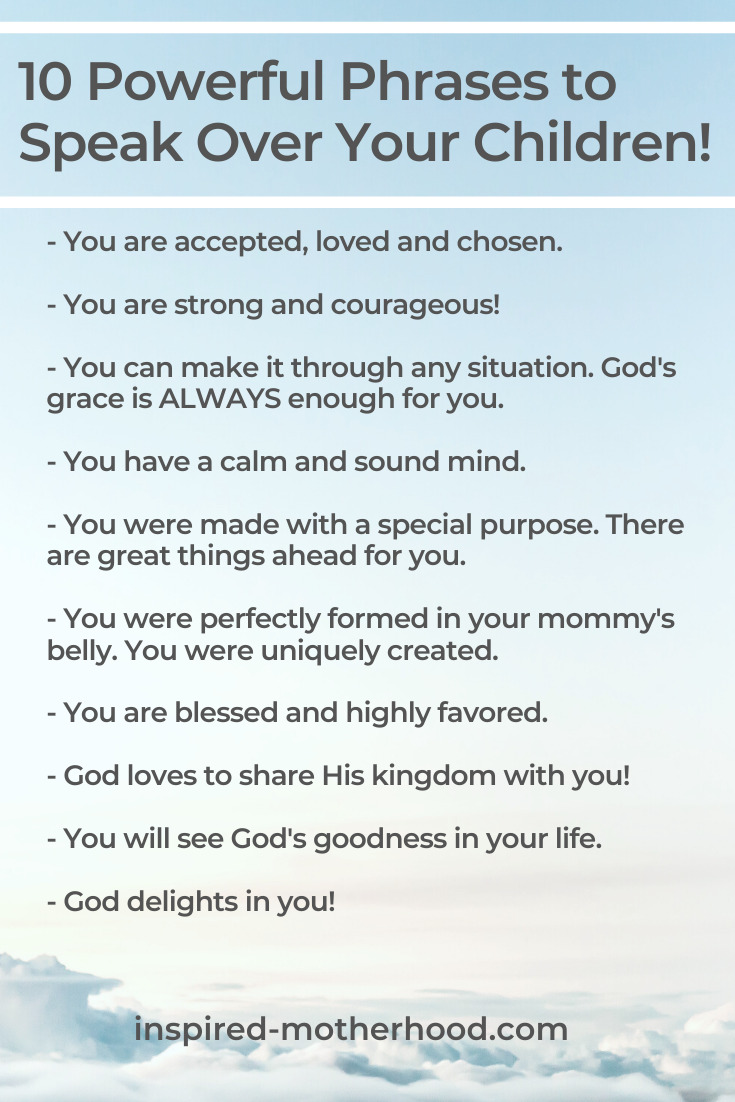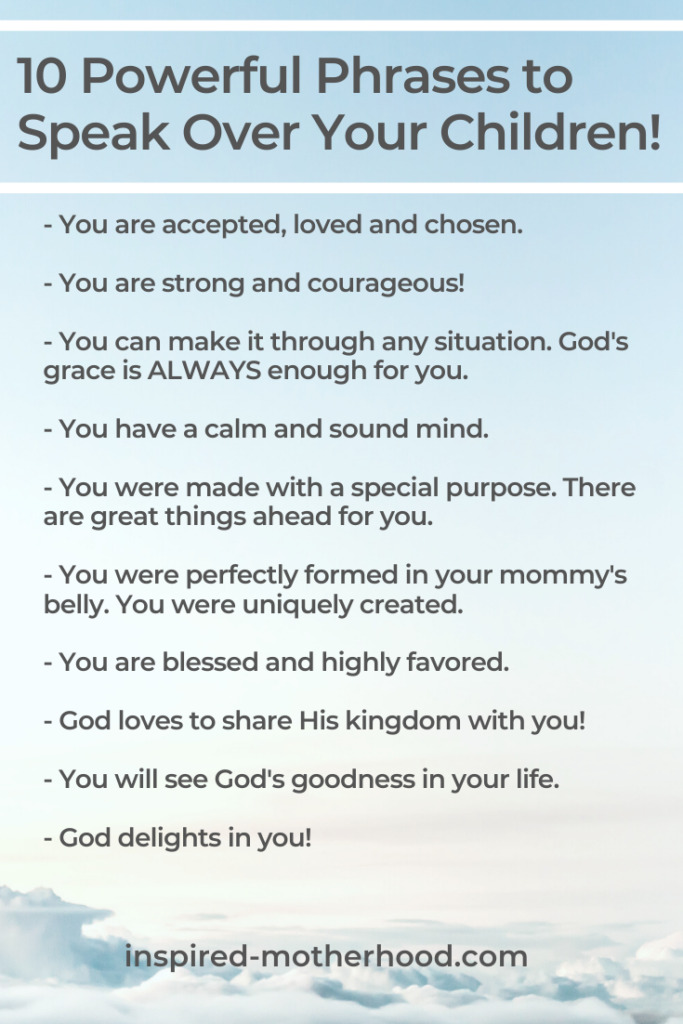 Pray the scriptures by adding your child's name and personalizing the Bible verses. See the examples in the list below.
10 Verses to Speak Life Over Your Child
Scripture: But you are a chosen people, a royal priesthood, a holy nation, God's special possession, that you may declare the praises of him who called you out of darkness into his wonderful light. 1 Peter 2:9 (NIV)
Words to Speak Over Child: You are accepted, loved and chosen! 

Scripture: So be strong and courageous! Do not be afraid and do not panic before them. For the Lord your God will personally go ahead of you. He will neither fail you nor abandon you. Deuteronomy 31:6 (NLT)
Words to Speak Over Child: You are strong and courageous! 

Scripture: And He said to me, "My grace is sufficient for you, for My strength is made perfect in weakness…. II Corinthians 12:9 (NKJV)
Words to Speak Over Child: You can make it through any situation. God's grace is ALWAYS enough for you.

Scripture: You made all the delicate, inner parts of my body and knit me together in my mother's womb. Thank you for making me so wonderfully complex! Your workmanship is marvelous—how well I know it. Psalm 139: 13-14 (NLT)
Words to Speak Over Child: You were perfectly formed in your mommy's belly. You were uniquely created to be YOU!

Scripture: Do not fear, little flock, for it is your Father's good pleasure to give you the kingdom. Luke 12:32 (NKJV)
Words to Speak Over Child: God loves to bless you. It brings Him happiness to share His kingdom with you.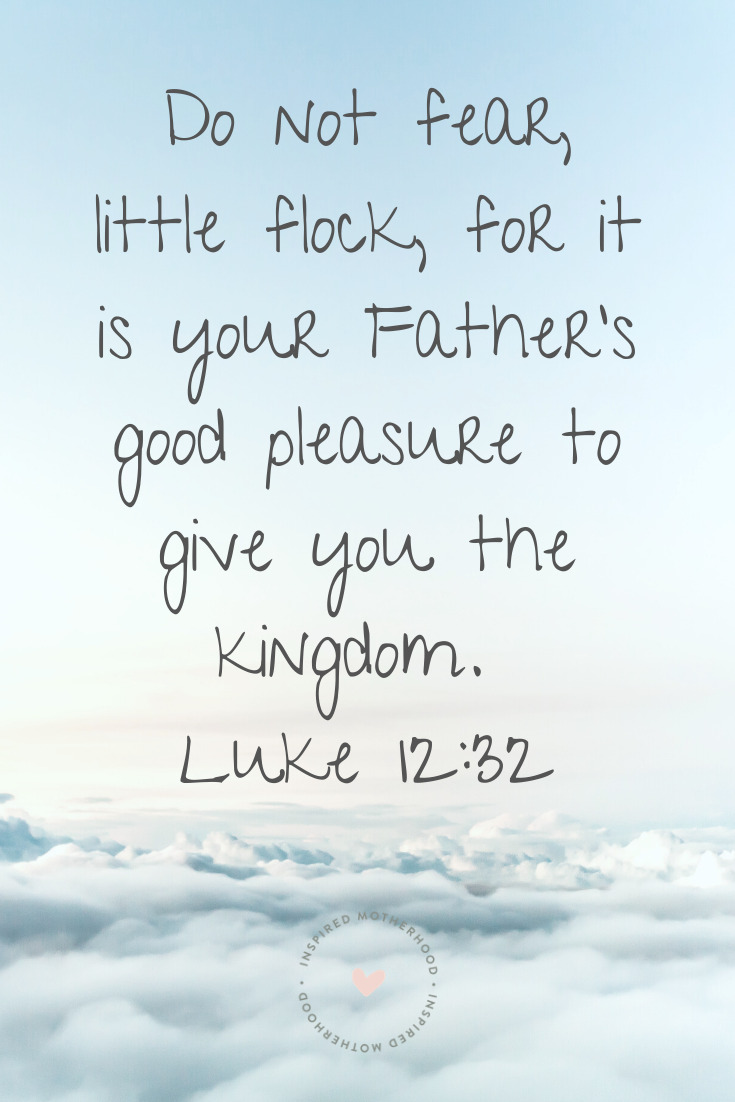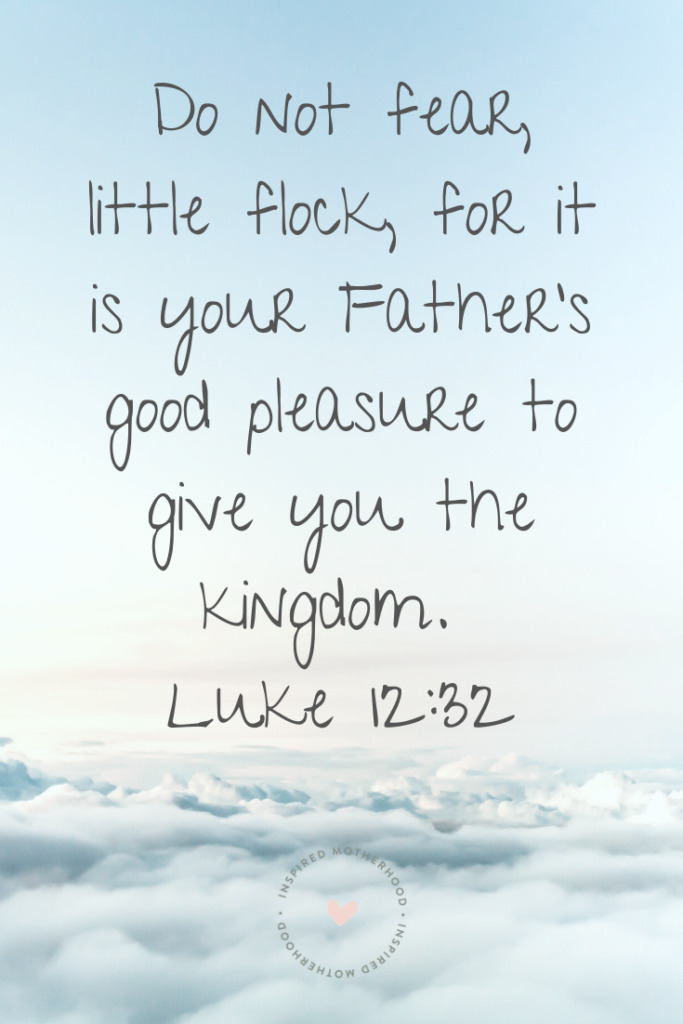 Scripture: For God did not give us a spirit of timidity (of cowardice, of craven and cringing and fawning fear), but [He has given us a spirit] of power and of love and of calm and well-balanced mind and discipline and self-control. 2 Timothy 1:7 (AMPC)
Words to Speak Over Child: You have a calm and sound mind.
You were made with a special purpose!

Scripture: For I know the plans I have for you," says the Lord. "They are plans for good and not for disaster, to give you a future and a hope. Jeremiah 29:11 (NLT)
Words to Speak Over Child: You were made with a special purpose! There are great things ahead for you.

Scripture: And from now on all generations will call me blessed. For the Mighty One is holy, and he has done great things for me. Luke 1:48-49 (NLT)
Words to Speak Over Child: You are blessed and highly favored! 

Scripture: I remain confident of this: I will see the goodness of the LORD in the land of the living. Psalm 27:13 (NIV)
Words to Speak Over Child: You will see God's goodness in your life.

Scripture: Behold, you are beautiful, my beloved, truly delightful. Song of Solomon 1:16 (ESV)
Words to Speak Over Child: God delights in you! 
As a reminder I would never want this post to put more pressure on you as a parent! We have so many responsibilities to begin with. Do not feel guilty if you don't remember to do this daily. Give yourself some grace!
My prayer is that this post encourages you to rethink the words you speak and gently find new ways to encourage your kids. We may not see the impact of these words right away, but you are planting seeds for the future. 
Finally, you can certainly find many more verses and words of encouragement to speak over your children. Hearing things like "You are God's special child. You are the daughter/son of a King. You are the apple of our eye" can make a big difference in your child's life! 
So what about you? Are there certain verses you love to pray? Share with us in the comments below.
Also be sure to follow Heart of Deborah on Instagram for more encouragement.