Zoobean Review & Why We Are Reading to Our Baby
What are the benefits of reading & What is Zoobean Expert?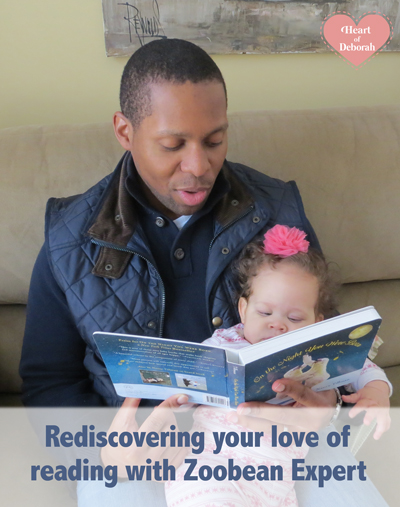 Reading with your children is a fun way to explore imagination and creativity. It also promotes language and literacy skills. Did you know the American Academy of Pediatrics released their first policy statement on Literacy Promotion this week? They are encouraging pediatricians to engage parents in a conversation about reading to their little ones as early as infancy! We read to our daughter every night before bed because we want to promote creative thinking and early literacy skills.
Do you ever struggle with finding new and exciting books? Does you want to find hand-on activities related to the books you read with your children? Are you worried about summer learning loss?
Enter Zoobean!
I was so excited when I received the opportunity to try Zoobean Expert. It's a service that provides personal expert help by curating apps and books geared toward your child's interests, reading level, etc. After you sign up you build your child's profile. Next, you connect with a personal curator who selects book and apps for your child's SmartList. After reviewing this service, I can now say I am a true believer! Shortly after I signed up, I received a warm email telling me what to expect and giving me a first point of contact with Zoobean.
As part of the annual subscription you also have unlimited access to Zoobean Kits. One kit I tried was titled "Exploring Color." I was very impressed. It included book and app recommendations, relevant kinesthetic activities, and detailed instructions to create related learning and bonding experiences. The activities were extremely well thought out and our family can't wait to try them.
Zoobean Expert is extremely affordable at only $25 a year (Zoobean pricing). I'm also grateful to announce that Zoobean is offering Heart of Deborah fan's a chance to receive 20% off an annual subscription. Use the code EXPERTHEART at checkout.
Although Izzy is a little young to experience learning loss, I can remember the autumn days when I headed back to school with nothing but summer on my mind. Zoobean Expert will guide you in providing fun educational experiences for your kids over the summer to help prevent learning loss.
What is your favorite book to read with your child?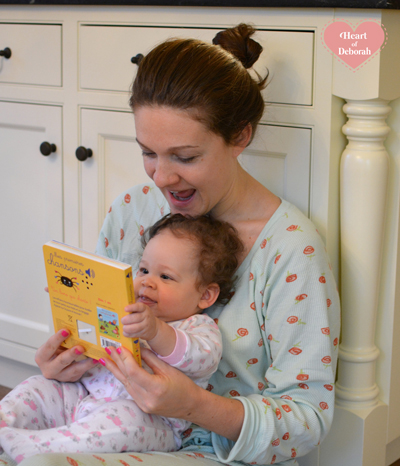 Disclosure: This post has been sponsored by Zoobean. Although I received a review product free of charge, all opinions expressed are 100% my own.