The Secret To Finding Joy
Have you ever been to a home filled with so much laughter and absurd amounts of joy that it almost feels tangible?
I've been there a few times and each time I leave thinking "I want what they have."
In part two of our How to Create a Home Overflowing With Joy series, we are exploring the secret to finding joy.
If you missed part one of this series (How to Create Peaceful Homes Families Want to Come Home to) check it out here.
I've always been drawn to the idea that laughter is good medicine and that joy can bring healing to our lives.
At the end of December my paternal grandfather unexpectedly passed away. One evening I was reminiscing about my pappy and I told my husband I'd never seen him upset.
I couldn't remember a time when he didn't have a smile on his face.
The joy of the Lord was his strength.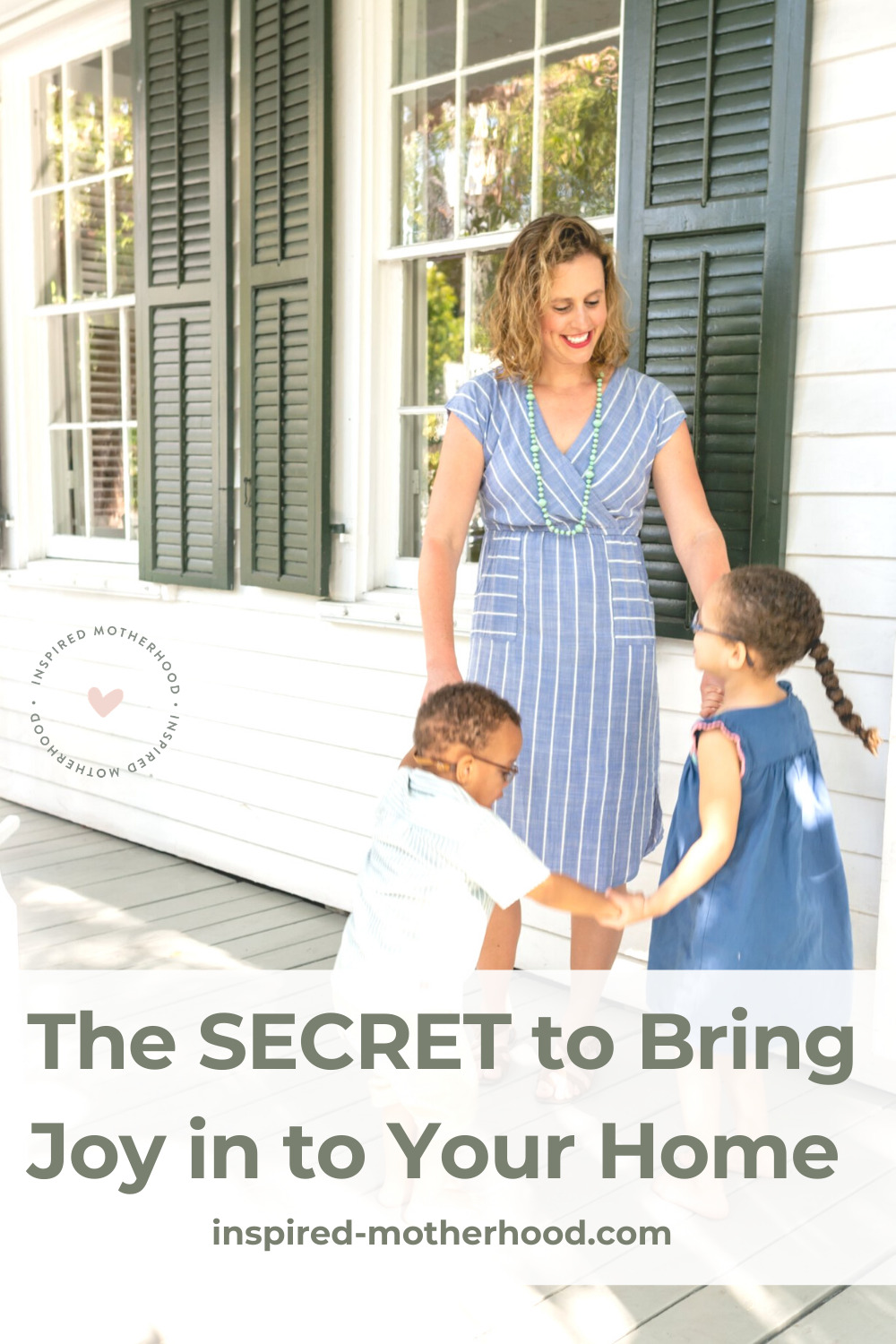 One of the most striking things to me was that he definitely had things he could complain about! Like the fact that he was partially blind or that his bride wasn't in the best physical condition. Yet every time I talked to him I always heard him say "God is AWESOME!"
A few weeks after my pappy passed away, my dad turned 60. My mom asked family and friends to send in videos answering the question "What do you think of when you hear the name Tim?"
It was overwhelming how many people said they'd never seen my dad in a bad mood and how his cheerful nature always encouraged them. I believe he received this beautiful trait from his dad.
As I sat thinking about these characteristics, I thought I WANT TO BE LIKE THAT!
How do I find unending joy like this!? Buckets of joy. So much joy that it inevitably overflows in to my home!
I think I may have found one answer to this question.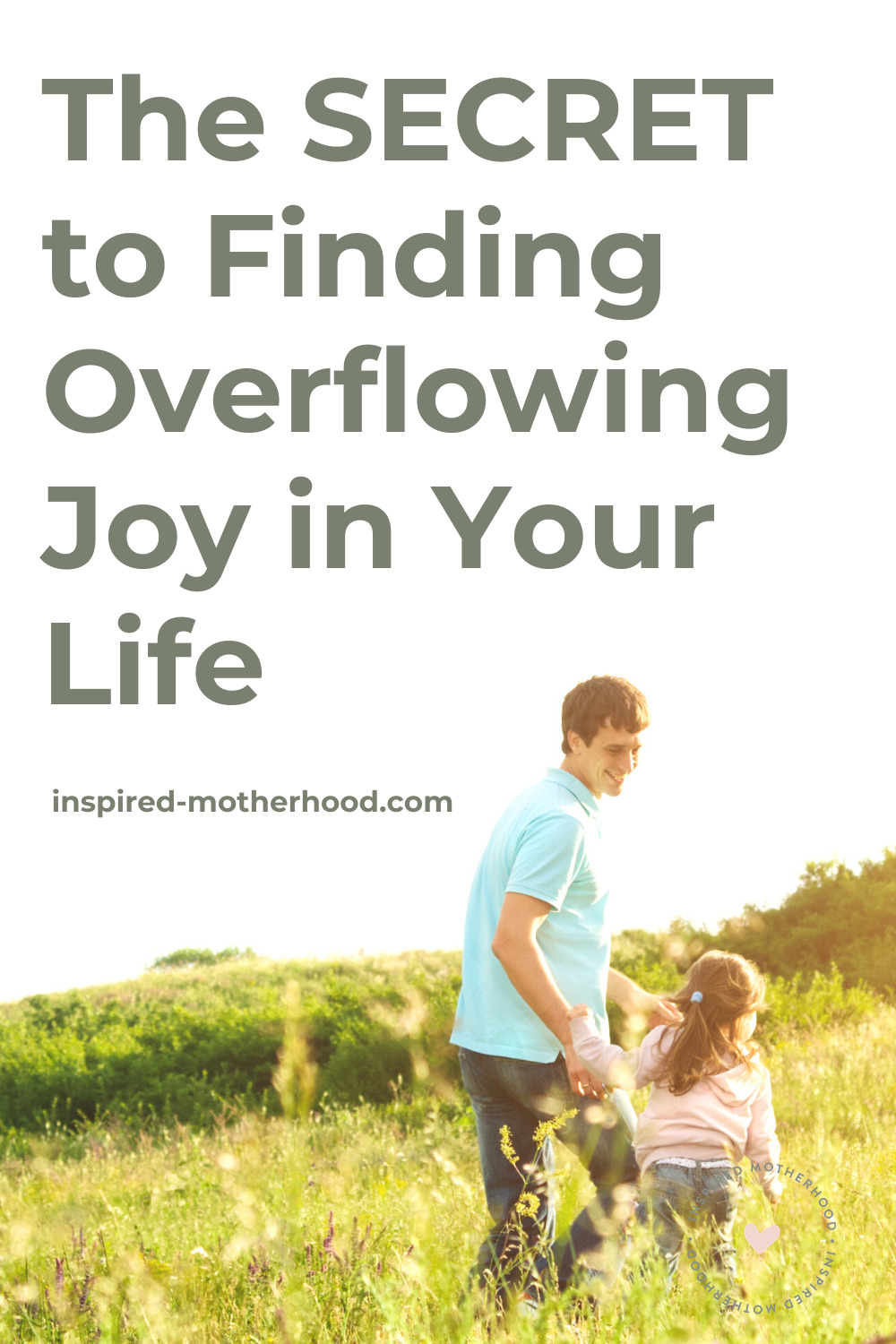 Love. Pure selfless love.
Wait what?! What does love have to do with joy?
Stay with me for a second. My dad and pappy LOVE others. Without prejudice, without a second thought.
When my husband and I first got together, I'll be honest I wasn't sure how my family would react. I grew up in a predominantly white area and my soon to be husband was black.
My pappy and dad didn't bat an eye for one second. They immediately embraced him in to our family. This is just one example, of thousands, where they have loved others without abandon.
So what does all of this have to do with JOY!?
I believe the secret to finding this kind of overflowing joy is to follow the two commandments given by Jesus.
What are the two commandments?
Matthew 22:36-39 (NIV):
"Teacher, which is the greatest commandment in the Law?" Jesus replied: "'Love the Lord your God with all your heart and with all your soul and with all your mind.' This is the first and greatest commandment. And the second is like it: 'Love your neighbor as yourself.'
My pappy and dad do this so well. When we put God first and truly love one another that's when the fruit of joy manifests itself in our lives.
Joy that comes from heaven. Joy that this world can't take away.
For when your heart is focused on love….fear, worry and criticism fade away.
A critical spirit cannot remain when love overflows in your heart.
To bring all of this together we read in John 15:10-11 (NKJV, Jesus is speaking here): If you keep My commandments, you will abide in My love, just as I have kept My Father's commandments and abide in His love. These things I have spoken to you, that My joy may remain in you, and that your joy may be full."
Do you want the fruit of joy in your home? Start loving God and loving others.
To conclude I asked our community of moms how to bring more laughter into their homes.
I once heard a Christian speaker say we should strive to have one good belly laugh a day, for a cheerful heart is good medicine (Proverbs 17:22).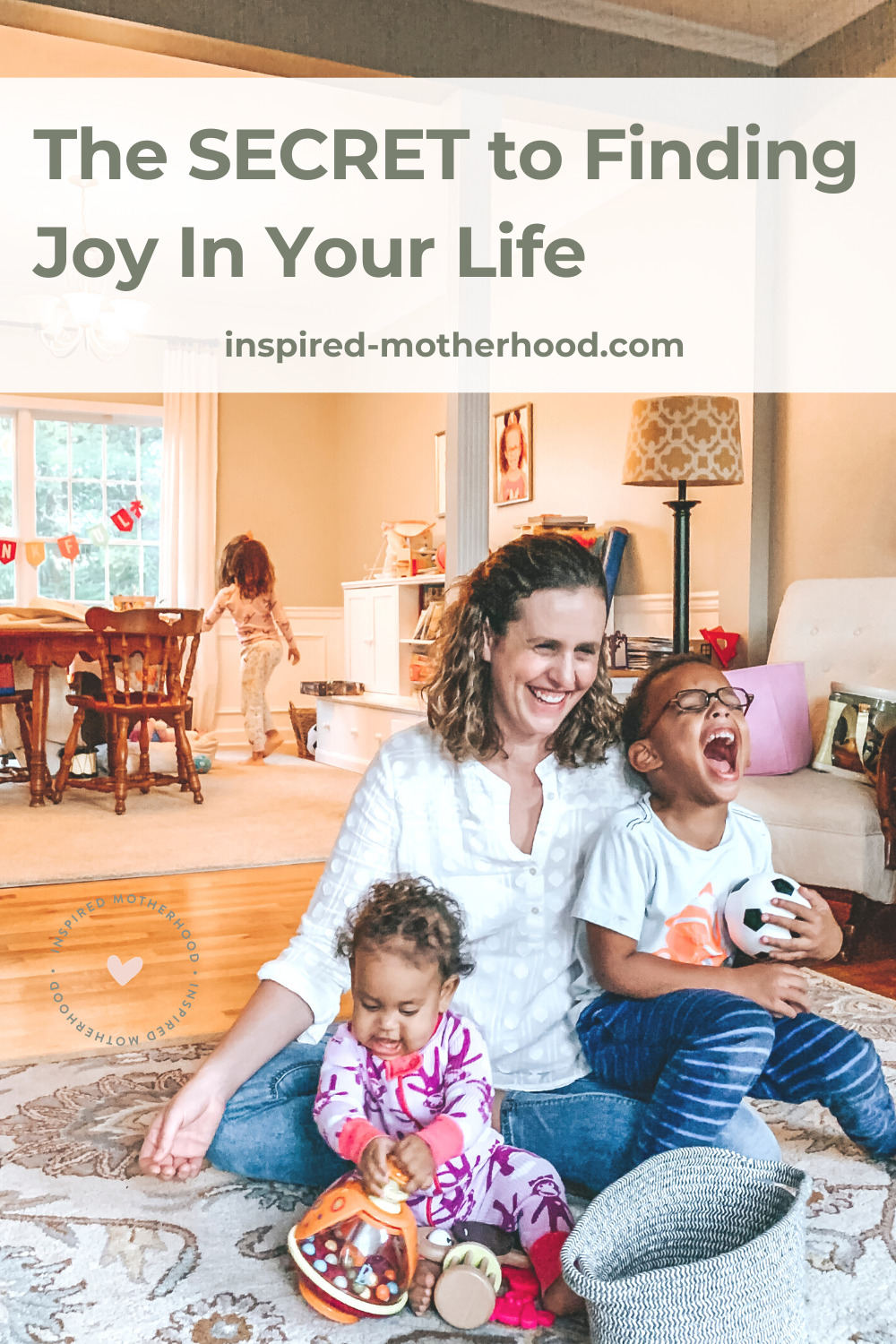 I think most people would agree laughter, smiling and giggles just make life easier. Better. More enjoyable. Here is what you said:
*Alaia said tickles and jokes at dinner time!
*Michelle said tickle and giggle sessions for kids and for the adults watching comedies after the kids go to bed.
*Bree (@brees.tribe) suggests tickle fights!
All these tickle suggestions are showing me how letting go of the small stuff and just enjoying the simple moments as kids do is so powerful.
*Rebekah (@survivingtoddlerhood) said hearing her kids laugh always makes her laugh with them. (It's so true, laughing is contagious!)
*Kate (@sweet.home.santana) loves making silly faces and singing silly songs with her daughter.
How do you bring joy and laughter in to your home?
Scroll down right now and comment below with your secret to finding joy.
Also be sure to join our Inspired Motherhood community on Instagram and Facebook.
Read This Next: