Thank you Tea Collection for sponsoring this conversation.
"What can I do?"
A question I often hear from my preschooler. It's always asked at the most inconvenient of times! When I'm making dinner, on the phone, trying to get some housework done or when I'm trying to work out.
During these moments I often say something like "Go play with your brother."
See I'm an advocate for independent play time and encouraging kids to explore their surroundings through play. It's even better when siblings play together! It gives us parents a break and it helps them form a lasting sibling bond.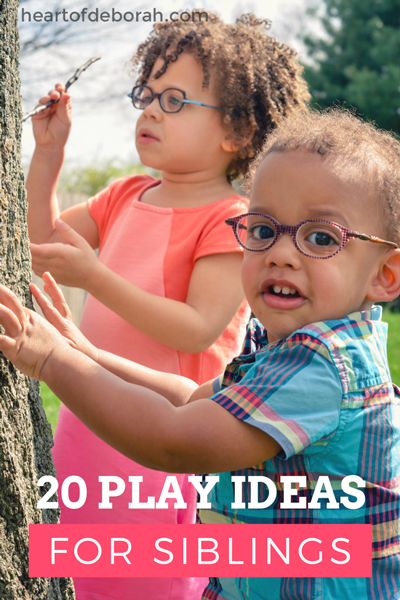 When our son was born I brainstormed ways for a toddler to interact and "play" with a baby. Now that our kids are getting older I want to continue to encourage sibling play.
But it's not always easy coming up with activities for siblings of different ages. For example, our daughter gets frustrated doing a puzzle with her brother because his idea of fun is tearing it all apart.
So here are 20+ activities older and younger siblings can play together! You can download a copy of the list at the end of the post.
It doesn't matter if there is a age difference or sex difference. These brother and sister play ideas are perfect for sibling bonding.
Sibling Play: Activities for Siblings to Play Together Regardless of Age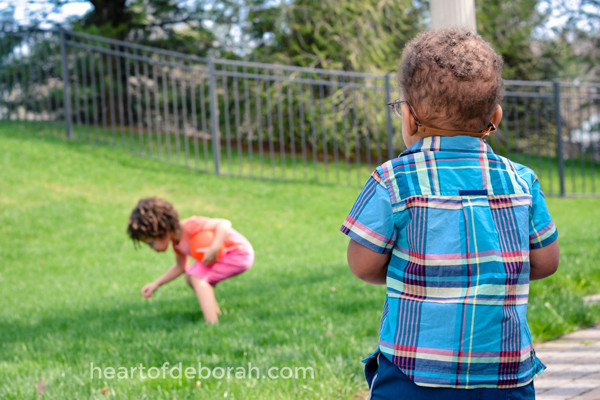 Simple Kids Activities:
Blow bubbles together
Throw a ball to each other
Run around outside or play tag
Go on a nature walk and look for different animals, leaves, flowers
Play with balloons
Build a tower or fortress with blocks
Read books together
Pick flowers or set up your own flower shop
Do art! Color, stamp, paint, stickers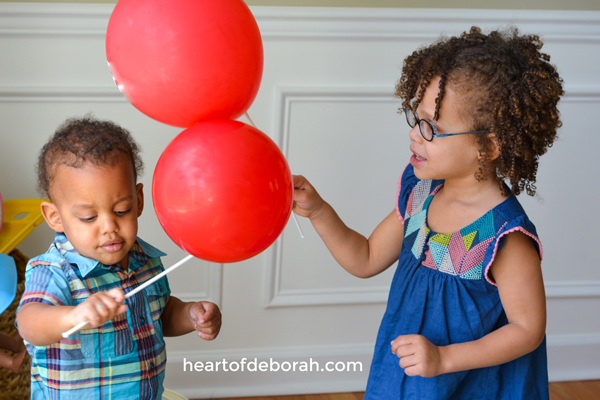 More Adult Supervision:
Build a fort together out of pillows and blankets
Wash bikes or a cozy coupes together
Make chalk art outside
Have a dance party, alternate who picks the song
Create a foam pit at home with pillows
Go to the park and swing, slide, jump
Jump on the trampoline together
Sensory Activities:
Splash in the water table
Build a sandcastle together in the sandbox
Run through the sprinkler
Make spectacular play dough creations
Dig in dirt with rake, shovel or load dirt into toy dump truck
Make a finger paint creation together
Jump through piles of leaves
It's been such a joy to see our kids bond and watch their sibling relationship grow. How do you encourage sibling play?
I'd love to hear your ideas in the comments below!
Finally, we love to inspire curiosity in our kids.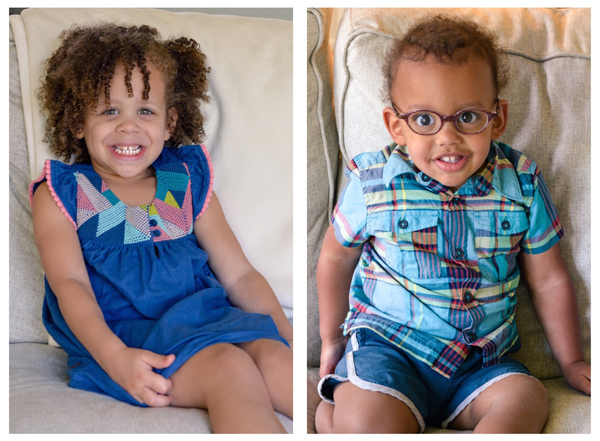 When I first heard of Tea Collection I fell in love with their story. Tea collection provides our kids with the perfect play clothes that are comfortable, globally inspired, well made and beautiful!
Every season they travel across the globe to find inspiration. Not only are the clothes unique and inspired from different cultures they are so comfortable! How cute are the spring clothes inspired by Australia?