Goodnight Manger Nativity Activity
One way we teach our daughter is by reading to her. It is amazing to me what she learns from books at such a young age. This year for Christmas we want to share with her the true meaning and teach her why we celebrate this special day with a book and nativity activity. Goodnight Manger by Laura Sassi is a fun book to teach children about Jesus' birth.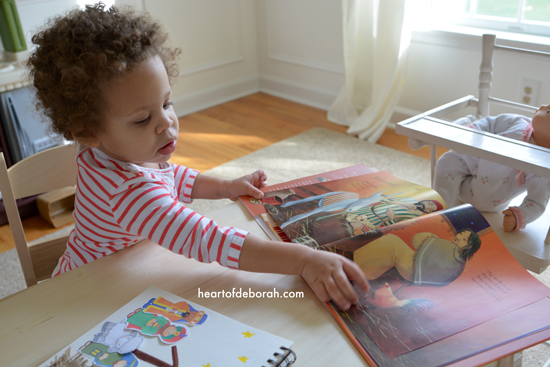 We decided to create a nativity activity to go along with this book. I love the silliness of the book yet it reflects the birth the Jesus. The premise of the book is getting baby Jesus to sleep. The curious animals, the singing angels and the three kings are keeping the baby awake. The rhyming text is catchy and the illustrations are beautiful.
After we read the story we created our own nativity scene. Izzy LOVED using the glue stick. We went through the scenes of the book as we made our nativity. If you want to do this activity with your children download our free nativity activity printable.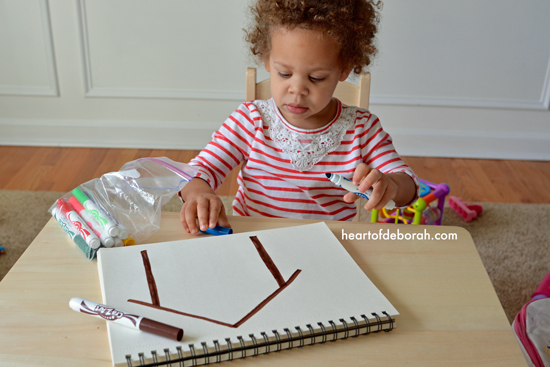 You or your child can cut out the animals and glue them on to your stable. I drew the stable on the paper and Izzy did the gluing. We also made our own baby Jesus using leftover burlap and construction paper. You can print the baby included in the printable or make your own.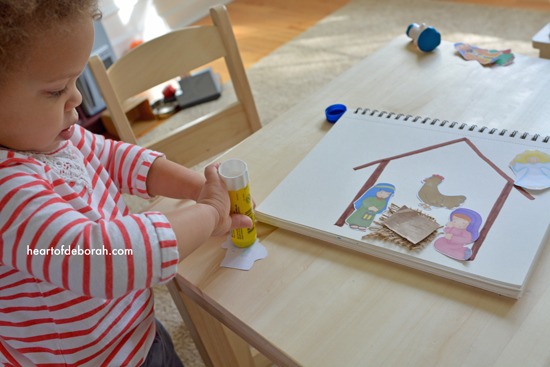 As this is Izzy's first Christmas where she is able to understand more we are trying to emphasize the true meaning of the holiday. Finding books that highlight Jesus' birth and the story from the Bible are a great way to introduce the holiday to your children.
How do you introduce teach your children about the true meaning of Christmas?


I received the book, Goodnight Manger, for free from the publisher, Zondervan. I was not required to write a positive review. The opinions I have expressed are 100% my own.