Father's Day is right around the corner and this year we have an extra special reason to celebrate! It will be Darryl's first Father's Day as a father. I love creating new things and doing crafts, so this year Izzy completed her first craft. I also think it's great to get children involved in the celebration. I created this simple, yet adorable craft for kids of all ages. Here are the steps to complete yourself as well as links to free downloads.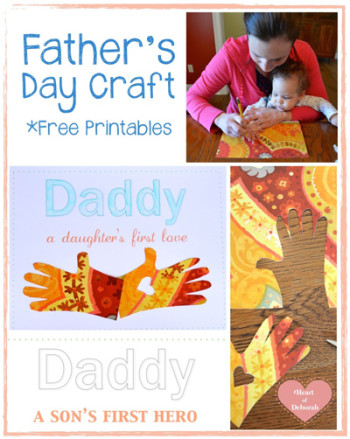 1. Print the Daughter's First Love or Son's First Hero sign on photo paper.
2. If your child is able have him or her color in the "daddy" letters. If not you can find your favorite colored pencils, markets, etc. to color yourself.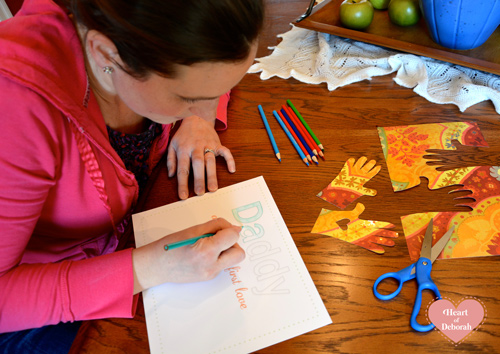 3. Find a special piece of scrapbook paper and trace your little one's hands. I love having their handprint documented! It's so fun to compare how their little hands have grown.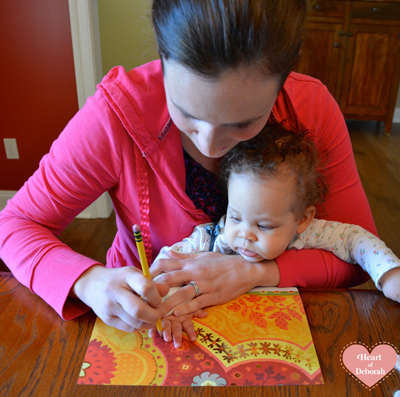 4. Cut out the handprints. We added a special heart in the palm of the hand so daddy knows he has Izzy's heart!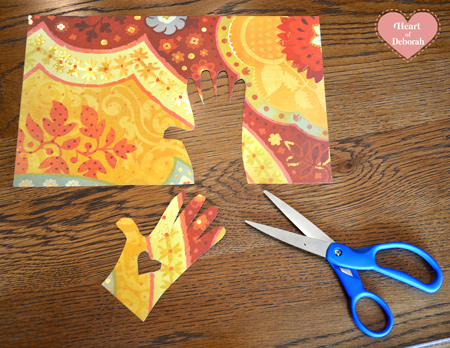 5. Glue on the handprints and frame your finished product! It's a wonderful craft to hang in an office and to eventually save in a scrapbook.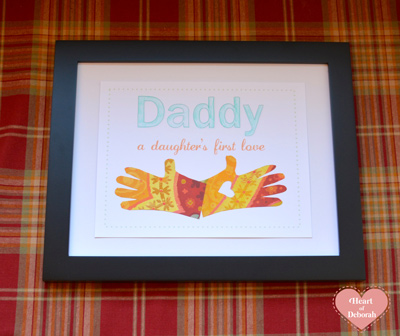 Here are some other fun Father's Day crafts we will be doing this year! Finding special daddy and daughter books for bedtime reading! Darryl also loves root beer and I Heart Nap Time has the cutest root bear float kit with free printables! Check it out.
As you may know I love chalkboards. So when I saw this chalkboard art from Crafty Texas Girls I was ecstatic. It's super cute and it can last forever when you take a picture.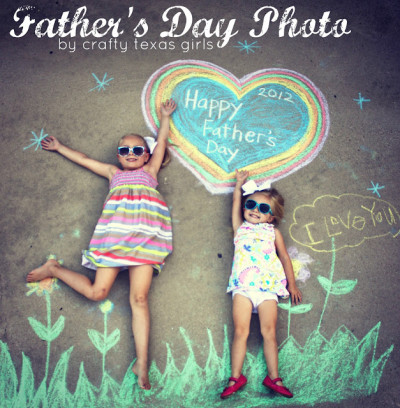 Are you planning a craft this Father's Day? I'd love to hear in the comments below!