What does a good listener look like? Last week I talked about finding your mission in life and showing love to others. One way to show love during the busy seasons in your life is to be a good listener. I always thought I was good at this. Before I had Izzy, I worked as a school psychologist. Part of my job was to counsel students in regular and special education. One of the biggest parts of counseling was being an active listener, validating my students feelings and reflecting on their thoughts. I enjoyed doing this and I loved teaching my students how to become good listeners!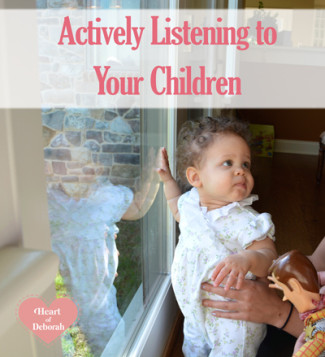 Recently, I have been drawn to James 1:19 (AMP):
Understand [this], my beloved brethren. Let every man be quick to hear [a ready listener], slow to speak, slow to take offense and to get angry.
Initially when I read this I thought 'that's not something I need to work on.' But as I reflected on this verse throughout the day I realized why God was showing me this verse again and again. Am I really listening when Izzy is crying and I hand her a toy instead of my attention? One of my biggest faults is my dumb phone! I've come to decide I need a break away from it. It's one of the first things I look at in the morning and the last thing I plug in at night. When my husband is going on and on about medical things I don't understand, what do I do? I whip out my phone.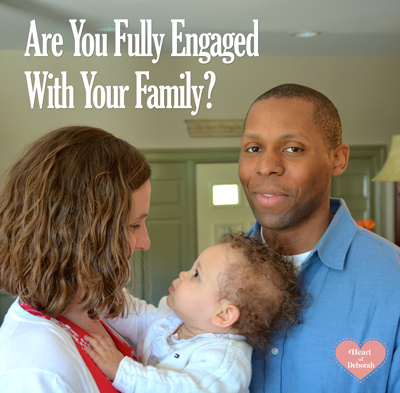 Can anyone relate? It's distracting me from really listening and being fully engaged. I need to become more intentional in my interactions and make sure I am fully present. Even if I don't have my phone with me, is my mind focused on the person speaking? Am I listening or quickly giving them my advice? Too often I find moms wanting to share their expertise instead of listening. I'm not saying we can't learn from each other, but sometimes unsolicited advice can stop the conversation instead of lifting each other up.
I want to stop worrying about my messy house and what I'm going to make for dinner and start truly listening to what others are saying (physically and verbally). I taught my students to listen with their whole body. I told them to look at the speaker, face the speaker with their body, think about what the speaker is saying, and ask questions for clarification. I'm going to strive to do the same in my everyday conversations. Want more information about listening to your children? Read more about the importance of active listening in communication.
Do you consider yourself a good listener?
What advice would you give someone who wants to improve their listening skills?