Peach Almond Yogurt Baby Food Recipe
I enjoy making homemade baby food for our baby girl. We have decided to wait and give her meat when she is a year old. In the meantime we are giving her avocado, walnuts, and almonds to provide the fat and protein she needs in her diet. When we add nuts, we use our Vitamix blender to blend the nuts into a thin powder. I grind about 1 cup and store them in the freezer.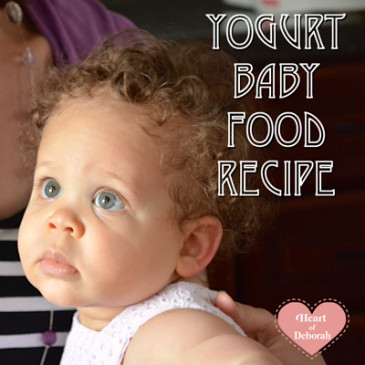 Recently I made a recipe using yogurt and ground nuts. We use plain yogurt because it doesn't have added sugar. I found a great resource on picking yogurt for your baby from Wholesome Baby Food. We love Seven Starts Farm organic plain yogurt. It only has 4 ingredients and it uses whole milk. Our baby girl is also experimenting with new spices in her food. We only add a dash here and there so she gets used to flavors.
Here is the Peach Almond Yogurt Baby Food Recipe:
I hope you enjoy this recipe as much as our little one did!
Ingredients:
1/2 Organic Peach (frozen or fresh)
2 Teaspoons Almonds (grounded)
2 Tablespoons Plain Yogurt
Dash of Cinnamon
Directions:
Defrost frozen peaches (4 slices) or cut fresh peach and place in microwave on high for 1 minute, until soft.
Grind or mash peach with a fork. Mix in ground almonds and yogurt.
Top with a dash of cinnamon!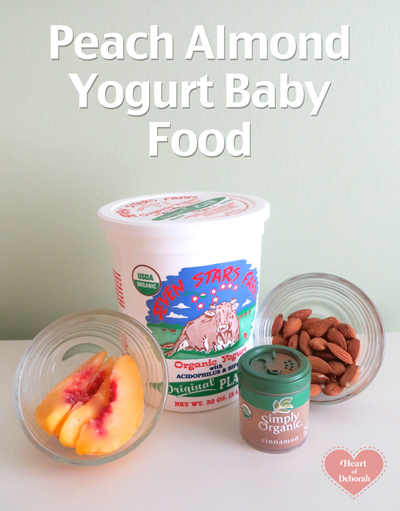 Have you made your own baby food?
What is your baby's favorite fruit?