Dramatic Play Center Flower Shop
One of my favorite things about spring is watching the flowers bloom outside our window. The first summer we had hydrangea flowers, my daughter was obsessed with cutting them and bring them inside.
It got me thinking…what if we could keep flowers in our playroom all year long? Our dramatic play flower shop was born.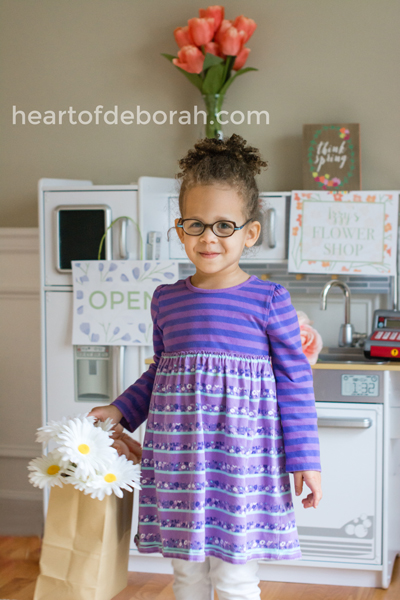 Dramatic Play Center Flower Shop
Here are the supplies you will need for your pretend play flower shop. Make sure you download and print the free open/closed sign and flower shop sign at the end of the post.
Supplies for Flower Shop:
Vases
Shopping bag
Open/Closed sign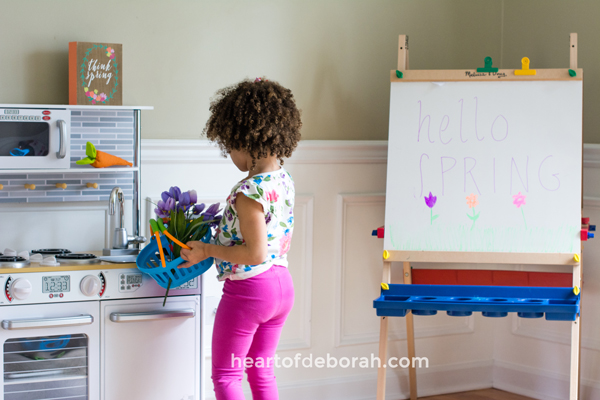 First, gather your supplies. We had a lot of plastic and aluminum vases around the house so we decided to use these. You can also reuse old vases or jars.
Where to Buy Your Flowers:
When we created our shop, Michael's was having a big sale on fake flowers so we stocked up on our favorites. You can also check out the dollar store, Target dollar bins or Amazon for great deals on fake flowers.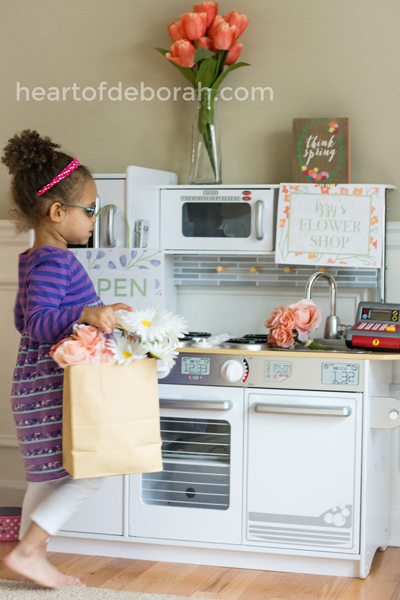 Then we arranged the flowers in our play area and set up our open sign. Our daughter loved taking her shopping cart around and picking out flowers to buy.
She scanned each flower with her cash register and put them in the bag. Then she brought them "home" and watered them.
Kids love repetition. Remember your dramatic play center doesn't need to be complex to be fun!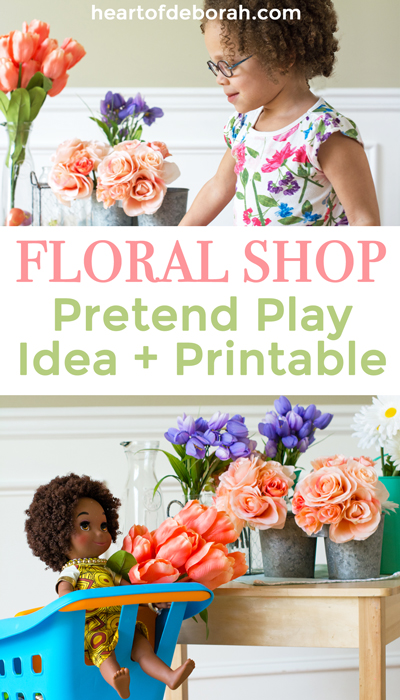 Our daughter was happy to buy flowers and check out over and over again. If your children are older and able, you can have them wrap flowers in tissue paper like a bouquet.
Use your imagination and enjoy bringing spring into your play area!
I created a fun floral "Flower Shop" sign for you to download and print. You can also add your child's name to the sign.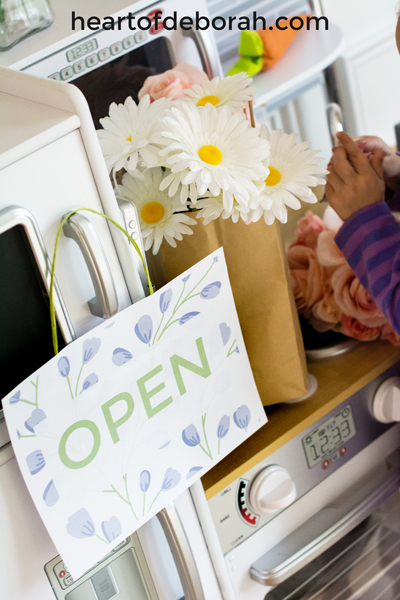 If you make this craft we'd love to see your work! Be sure to use #Heartofdeborah or tag us @heartofdeborah on Facebook and Instagram. I'll repost some of my favorites.