Praying Over Your Child's School Year
We live in an uncertain world and at times it seems as though our children are under attack. Parents worry about what their children are learning at school and what germs they may be exposed to if they go back to school. So how do we protect our children's hearts and health? How do we prepare them for the future?
We pray! Prayer changes things.
As parents we have the ability to pray a hedge of protection over our children. We can cover them with prayer before they head out the door. God promises to watch over our every step, but before we receive, we must ask.
That is why I created a prayer guide for parents. In the guide you will find 14 powerful prayers to pray over your children this school year. No matter your child's age or the type of education they receive, you can use these prayers to claim God's promises.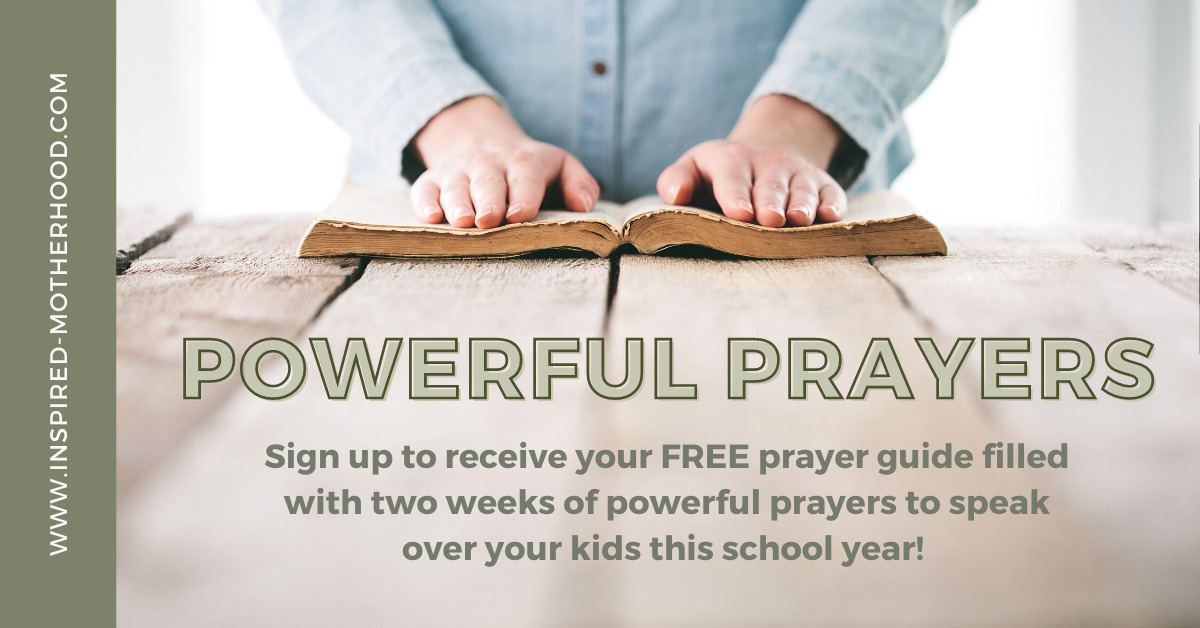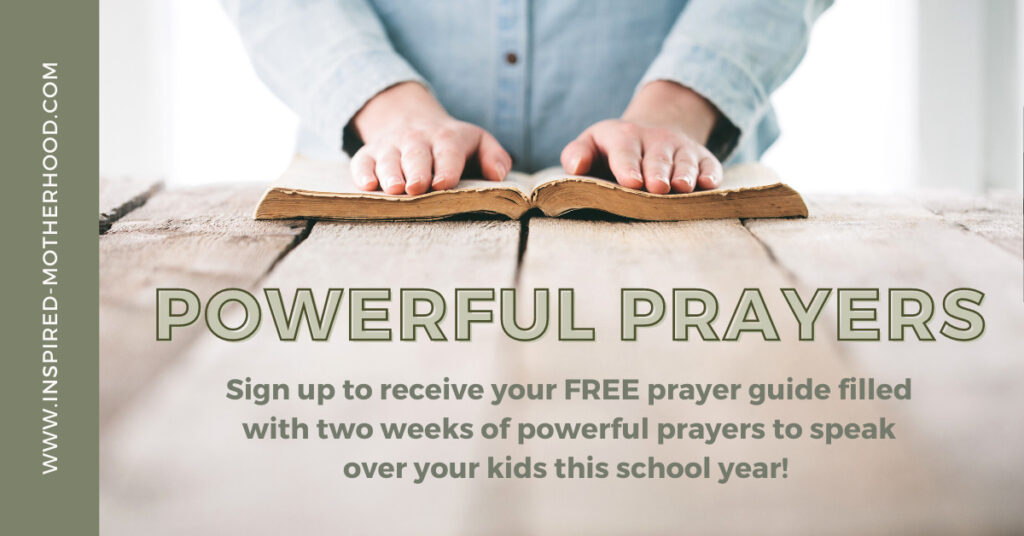 In the guide, there is a prayer for protection. A prayer for healthy friendship. Common sense and insight and a prayer for a victorious life.
If you'd like to receive this free guide to fight for your children in the heavenlies then sign up for our newsletter (see the box below). After you sign up, you receive an email with a free copy to download and print.
Here is one sample prayer so you can see how the guide works:
Scripture:
Remember the former things of old, For I am God, and there is no other; I am God, and there is none like Me, Declaring the end from the beginning, And from ancient times things that are not yet done, saying, "My counsel shall stand, And I will do all My pleasure," Isaiah 46:9-10 NKJV
Prayer to Know God More:
Lord we praise you because there is no one like you! You are the alpha and the omega, the beginning and the end. No one is greater than you. We thank you that YOU have the final say. Give our children your might and strength. Make yourself real to their hearts.
We know the enemy may initiate things and start things to steer our children off course or make them doubt, but only you God know the beginning from the end. Your purposes will be accomplished no matter what. Reveal to our children your heart and may they clearly see there is no like You. Amen.
My hope is to encourage parents to go to God's throne and intercede on their children's behalf this school year.
For more daily encouragement be sure to follow Inspired Motherhood on Instagram.
Read This Next: