Poems – A Family Tradition

Poems Celebrating Life
Today I wanted to share one of my favorite family traditions. Every time we have a special occasion or event in our family my Nona (grandmother) writes a poem. It has become a tradition and now everyone looks forward to hearing one of Nona's funny and loving poems! My aunt recently got married over Valentine's Day weekend and it was a wonderful event. There was so much love and celebration you couldn't help, but smile. Nona read one of her famous poems and it was a hit.
When I came home I wanted to reread the poem she wrote for Izzy on the day she was born. I hadn't looked at it in 6 months. I started to get tears in my eyes when I read it. I feel like it is a prayer and a prophetic declaration over her life! I cannot wait to read it to Izzy when she is older. I want to frame it and hang it in her room.
Check out Izzy's special poem!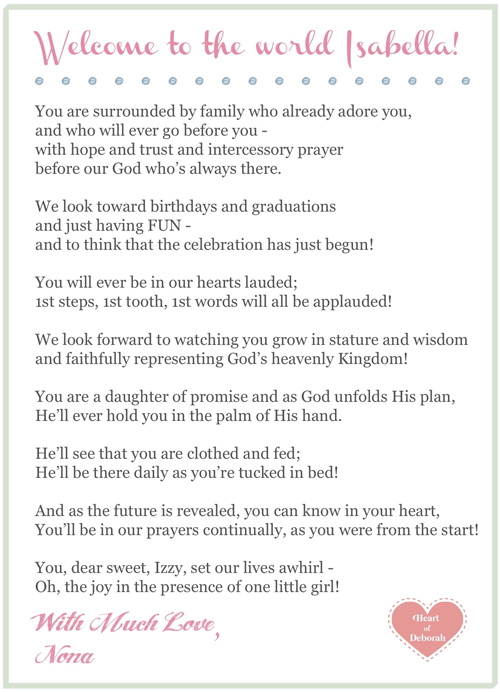 What family traditions do you have to celebrate anniversaries, weddings, births, graduations?