Healthy & Family Friendly Recipes
Now that we have a baby I've found I have less time to prepare deliciously healthy meals. We typically try to eat vegetarian meals and meals with meat 1-2 times a week. I've been on the lookout for healthy meals that taste good and don't take a lot of prep work. Although we feed our baby some purees, I'm excited about giving her more and more table food. It was my goal to find recipes that are healthy, don't take a lot of time to prepare, and kid friendly. I hope you enjoy this round-up of my favorite family friendly recipes!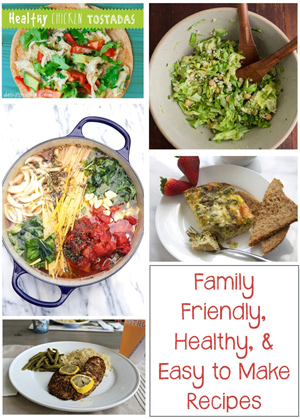 I love Mexican food! This meal is super easy to make and everyone in your family will love it. If you have a young baby like me, set aside some avocado for her meal.
One Pot Wonder Tomato Basil Pasta From Apron Strings
This recipe takes no time to make. It's great for a meatless monday and it makes excellent leftovers. It's healthy because of all the veggies and it has great flavor.
Egg & Veggie Casserole From All Sorts of Pretty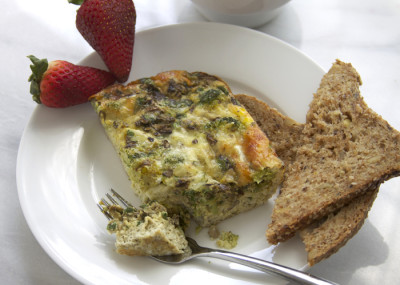 I love a good egg casserole. The best part is you can make this recipe ahead of time. It's super yummy and easy to make. Your whole family will love it, even your baby or toddler.
Easy Bean Burritos From Heart of Deborah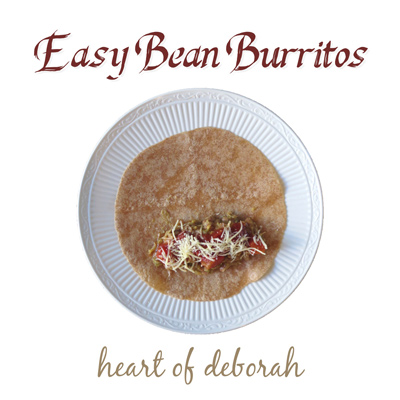 My family loves these bean burritos. They don't require a lot of prep time or ingredients and they make wonderful leftovers. Add a side salad or chips & salsa for the perfect meal!
Baked Tilapia From Slow Down and Savor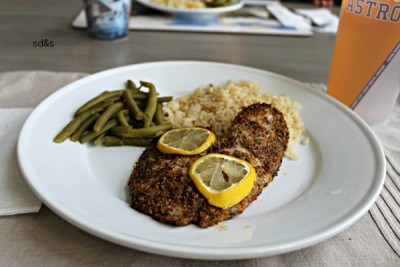 This dish is light and super easy to make! It's inexpensive yet amazingly delicious. The best part is, it's kid approved.
Avocado Chickpea Salad From Naturally Ella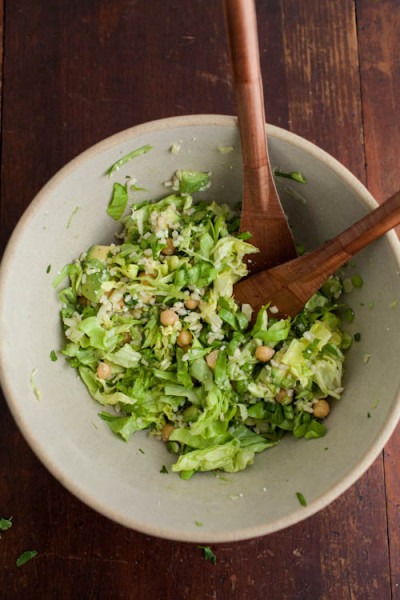 I love avocados and chickpeas. This salad is a perfect vegetarian meal. It's light, fresh, and delicious!