Now that Izzy is down to 1 nap a day we are looking for new activities to do in the morning. As I've said before we are on a budget so we like to find free and relatively inexpensive things to do. I decided to create a list of things you can do in any city because sometimes you just need ideas.
Inexpensive & Free Activities for Kids
Visit the Library

: We recently got two local library cards. The two libraries in our area have excellent kids sections. One has a huge train table and the other a play kitchen. The library also has free reading programs. We signed up for one this fall that meets every week for 30 minutes. Check your local library to see what kind of programming they have to offer your children.
Macaroni Kid:

Have you heard of Macaroni Kid? There are branches all over the country. Find your local branch and see the events, activities, and places for moms they publish weekly. It's a great way to find local activities that your whole family will love.
Local Parks and Rec:

We recently participated in swim lessons for our daughter through our local parks and recreation. It was very inexpensive, less than $10 a class. Many counties and townships have parks and recreation organizations and it can't hurt to see what they have to offer your community.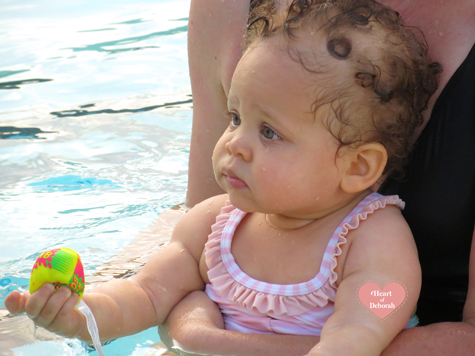 Find Kid's Parks:

Our daughter could spend an hour on the swings alone. I love getting some fresh air at the park and my daughter loves to run around in circles. You can find beautiful parks through Map of Play. It's a website that helps you locate great parks based on zip code.
Botanical Gardens:

We also joined the local botanical gardens this year. For the whole year it was $60 for our entire family. They have a beautiful children's garden and butterfly house that Izzy loves to play in! See if there is a garden in your area and what type of children's activities they offer.
YMCA:

We haven't looked into the YMCA in our area, but I know many people who use the amazing programs at the Y. One of our friends said their local YMCA had 'date nights' where the Y provided babysitting and parents went out on a date. It does cost a fee, but it's worth looking into.
Hiking Trails:

This activity is probably best for older children or babies that can still be worn, but it's a great way to spend time outdoors for free. Use Alltrails.com to discover camping, hiking and other outdoor trails near you. You may even be able to find a trail to ride bikes with your family.
What is your favorite free or inexpensive activity to do with kids?