Minnie Mouse Dessert and Kids in the Kitchen
Do you have a child who loves to help you in the kitchen? My daughter LOVES to bake dessert, specifically cake, and make dinner. I have to be honest, sometimes it slows us down and makes a bigger mess. But I know these are memories she is going to treasure forever and it's a great opportunity for learning. This December, I was so excited to partner with Stonewall Kitchen and share with you a fun Minnie Mouse dessert.
This post contains affiliate links.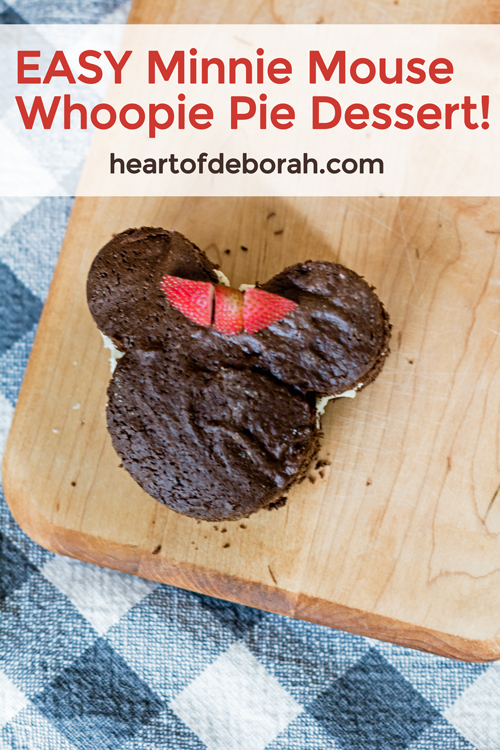 We used this chocolate whoopie pie mix and these Mickey Mose shaped cookie cutters to make our own character shaped treats. The chocolate cake tasted amazing and of course my husband and kids couldn't stop licking the creamy, buttery filling from the bowl.
A few things about the recipe. First, it is super easy. Second, we used almond milk instead of cow's milk and it still tasted wonderful. I wasn't sure how it would work out because it's not always an exact match, it was delicious!
Instead of dropping a tablespoon of cake mix on to a cookie sheet, we made a flat cake. Then we used the cookie cutter to cut out our whoopie pies. We had extra cake, but everyone was happy to eat that part.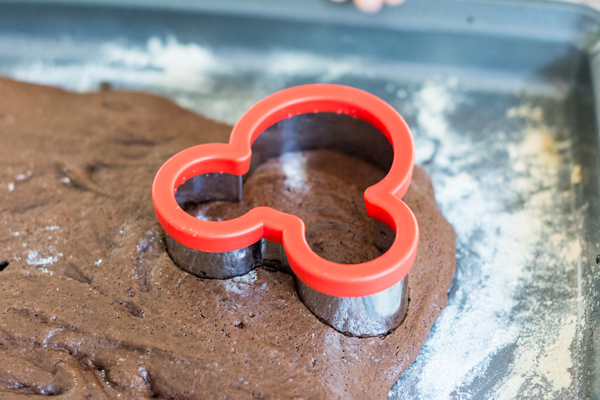 Do you cook with your kids? If you follow me on Instagram you often see in our stories how messy it gets. One way to help is to expect some mess. Don't stress out over every crumb or ingredient. Wait until it's finished to completely wipe down. I've also found when I pre-measure some things it goes faster and it's easier for my daughter to dump the ingredients into the bowl. My daughter loved this easy Minnie Mouse dessert!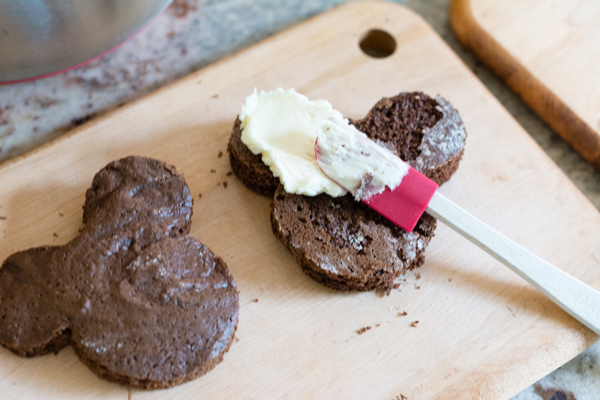 Be sure to check out Stonewall Kitchen's delicious mixes for your holiday events.
You won't be disappointed.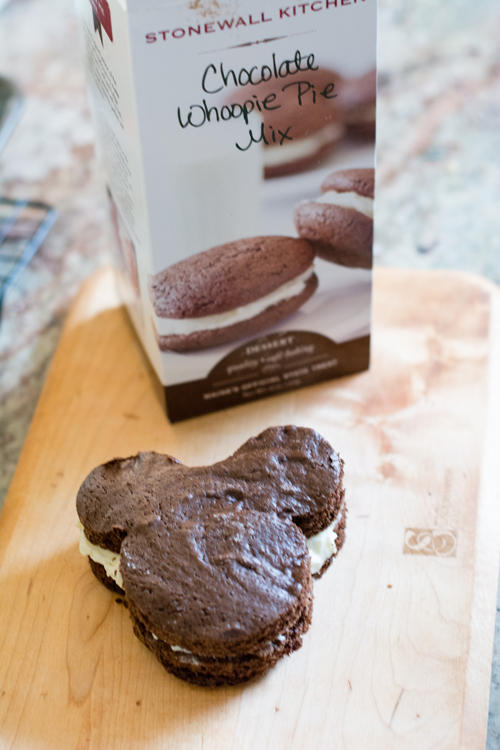 This post was sponsored by Stonewall Kitchen. As always opinions expressed are 100% my own.