Over the past few years I've struggled with my role as a stay-at-home mom. Do I have a true purpose? Am I really making a difference in this world?
Some days it feels as if I don't do anything important. I'm left feeling unfulfilled as as stay at home mom. Other days I'm reminded just how important it is to set the atmosphere of our home and care for our children.
As a stay-at-home mom, I sometimes find my day to be very unstructured and many days the main goal is to get through the day!!
We have so many hours in the day at home, that often times housework gets pushed back because I think I'll do it later. Slowly I've realized I thrive on structure, finding my purpose and creating a schedule for myself.
Enter the homemaker's mission statement. Over the years I've written a few personal mission statements. It has helped me rethink my job as the manager of our home. See my latest mission statement for SAHMs at the end of this post!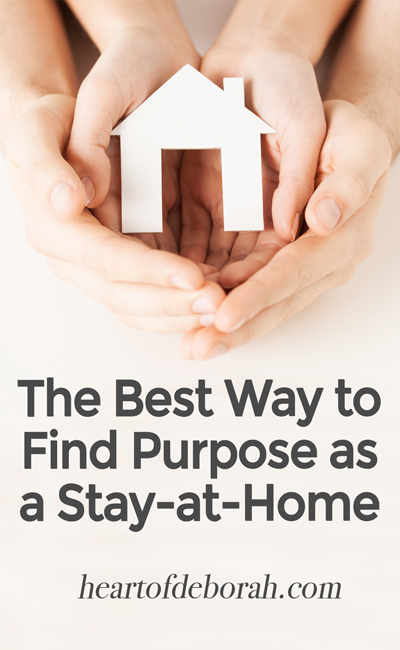 So why write a mission statement? Many organizations and companies have mission statements to define their goals and values. It keeps the company focused and on track to reach their goals. I want to strive for more than just getting through the day. When I defined what my role looked like in our home I was pleasantly surprised and found purpose as a stay-at-home mom.
How to Create A Homemaker's Mission Statement
This is a great exercise for women to practice. You don't have to be a homemaker or mother to create one. Whatever your role you can create a personal mission statement! When coming up with your mission statement first you need to brainstorm. Here are some great questions to ask yourself.
What are you called to? What are your current roles? This can be a task, career, ministry, etc.
What are your gifts and strengths?
Daily responsibilities, what does that look like?
What do you hope to accomplish?
What are your dreams and goals?
Your mission statement may change over the years so every once and a while you may want to revisit it and revise as necessary. After you think about what you do, who you are and what you want to achieve you can start writing out your mission statement. See my latest mission statement at the end of the post. Feel free to use this as an example as you build your own.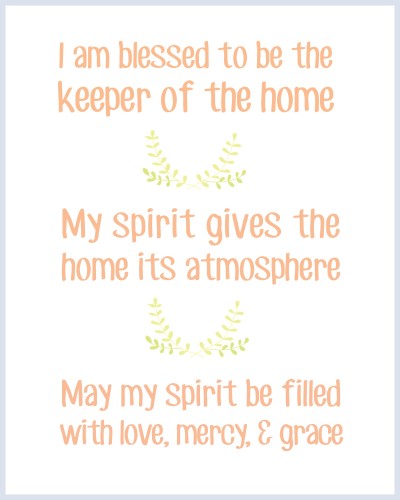 My mission statement reminds me of my purpose in the home. Women may not realize, but our spirits (and attitudes) creates the atmosphere of our homes. We are reminded of this in Proverbs 21:9 (NKJV): Better to dwell in a corner of a housetop, than in a house shared with a contentious woman.
There are days where I just feel crabby and like I need a break. I've noticed in these moments my negative attitude permeates our home and my children. Have you ever noticed how your attitude (positive or negative) impacts the behavior and attitudes of others around you?
We are given the privilege to set the atmosphere and tone of our house.
Finding Purpose in Our Lives
My mission statement helps me remember I am more than the dirty dishes and the piles of laundry. When I was creating my mission statement I was reminded of
Colossians 3:23: Whatever you do [whatever your task may be], work from the soul [that is, put in your very best effort], as [something done] for the Lord and not for men (AMP).
No matter your role, you can give God glory in what you are doing. Sometimes I feel my role as a stay at home mom is insignificant, but that's not true. I can impact change and create a loving environment in my home and do it with my best effort for the Lord.
Have you created a homemaker's mission statement? What words do you live by? I'd love to hear from you in the comments below.
Here is my most recent mission statement where I more clearly defined my roles and my goals.