Reigniting the Joy of Motherhood Devotional
Motherhood is hard. One of the hardest jobs I've ever had. It's easy to get lost in the demands of parenting and sometimes when we do this we lose the joy of raising kids. But it doesn't need to end there.
The good news? We CAN find overwhelming joy in motherhood. I truly believe God chose you specifically to be your child's mother. You were carefully chosen. And you CAN thrive in motherhood right now.
I'm so passionate about this I wrote a 5 day motherhood devotional on the Bible App YouVersion! Scroll down to learn how to subscribe to the motherhood devotional.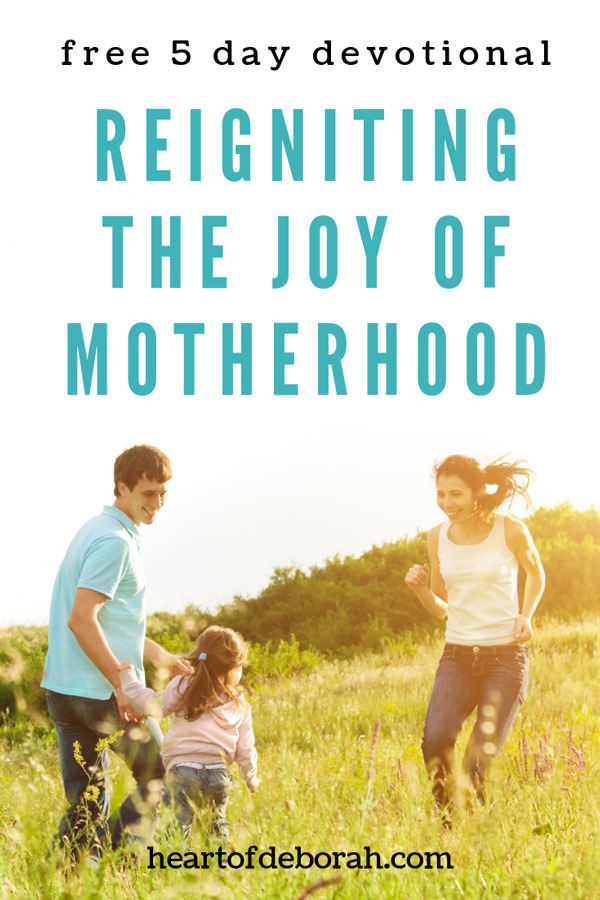 My heart is to help mothers in trenches. A few years ago, I noticed it was so easy to get together with other moms and just start complaining. WAY too easy. But then when I got home I feel worse! I wanted to change this and slowly with God's help I've learned to enjoy motherhood. The good, bad and the ugly.
Some days were draining, tiring. Sure, but let's not stay there.
We can find fulfillment in motherhood today—even if it isn't what we imagined or hope it will be in the future. We can thrive in motherhood right now. ❤️
Let's stop waiting for some ideal future to come before we start enjoying motherhood. Let's delight in it right NOW! Today. Who's with me?
Reigniting the Joy of Motherhood Devotional
Check out my FREE 5 day devotional for moms here!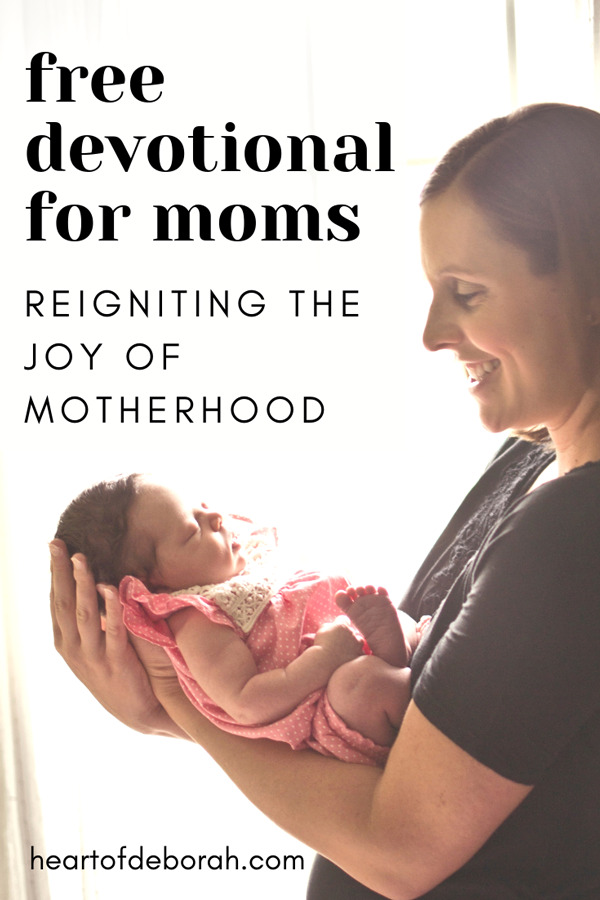 Are you looking for more help in motherhood? Be sure to connect on Heart of Deborah's Instagram and Facebook where I share encouraging stories and real life.
You can also sign up for our bi-weekly newsletter to receive the latest news.
And remember, God will give you all you need to raise the next generation. Call to Him. Lean on Him and watch him provide.
To all mothers in every circumstance, including those who struggle – and all will – I say "Be peaceful. Believe in God and yourself. You are doing better than you think you are." Jeffrey Holland.