Homemade Creamy Puffs Recipe
My kids LOVE bags of yogurt melts and coconut creamies. It's a healthy snack, but the problem is, it's so expensive! They go through one bag in a sitting and that's $3-4 down in less than 10 minutes. So I decided to try homemade creamy puffs and they turned out amazing. Our kids love eating this frozen snack and it lasts longer than a bag of store bought yogurt melts. This recipe is vegan and dairy free.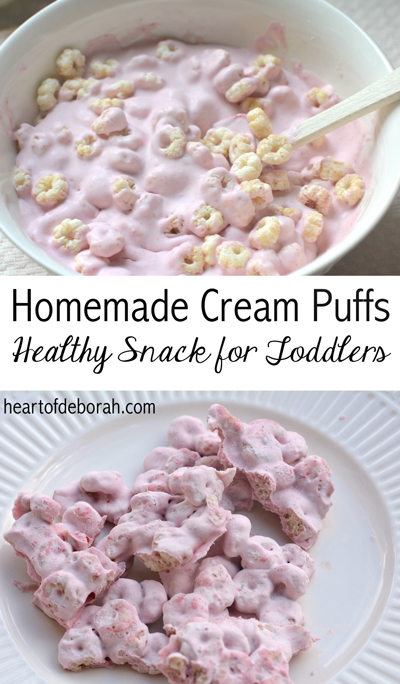 Ingredients for Homemade Creamy Puffs
Puffs or cereal
Can of coconut cream
Frozen strawberries
The directions are very simple to make your own homemade creamy puffs. First, scoop out the cream from the top of the coconut cream can and place in blender. Set aside the liquid from the can. Next, add 5-6 strawberries to blender. Blend until smooth. If it's too thick to blend add a tablespoon of liquid. I decided to keep the ingredients very simple, but you can also add a dash of cinnamon or 1-2 teaspoon(s) of maple syrup if you want the mixture to be sweeter.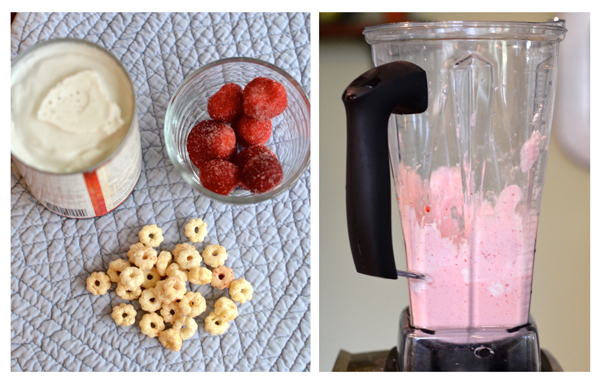 Next, coat the puffs or cereal with the strawberry coconut cream. I chose to use strawberry beet puffs, but you can choose any flavor your kids like. Banana would go great with strawberry and plain cheerios work as well! Coat the puffs individually or in bulk. Our kids are older and can eat more than 1 puff in a sitting so we created clusters instead of individual creamy puffs. Try using a toothpick or fork if doing this individually.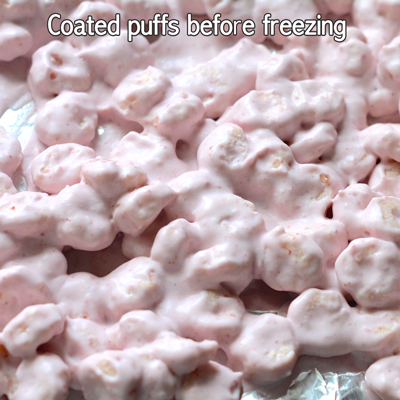 Finally, place the coated puffs on parchment paper and place in freezer overnight. I tested the puffs first to make sure they weren't too hard and I was happy to find the inside of the puffs were still chewy and soft. If the puffs are left at room temperature the coating will become sticky and melt so it's best to eat straight from the freezer. Our kids love these as an afternoon snack and it's a healthy snack I can feel good about!
Have you ever made your own puff treat? I'd love to hear your ideas for healthy snacks in the comments below! Follow Heart of Deborah on Pinterest for more healthy snacks for kids.