3 Ways to Rock the Holidays
I can't believe Christmas is less than a week away! We've been having so much fun finding the perfect tree, creating new family traditions and decorating our home with kid made crafts. One of our favorite things this time of year is spending quality time with family and friends. We get together with loved ones, eat good food and spread Christmas cheer. This year has been a little stressful so I'm doing everything I can to create a stress free holiday for our family. Here are 3 easy ways to rock the holidays this year.
Plan Ahead: Waiting until the last minute to do things stresses me out! It may sound silly, but planning my outfit ahead of a holiday party or Christmas dinner calms my nerves. I've also become obsessed with menu planning before I go to the grocery store. Anyone else? This year I'm trying to be better about planning ahead in all areas! I tried to buy gifts a few months in advance and I've already wrapped most of our presents. That's huge for me and it has helped with my stress levels! How do you plan ahead around the holidays?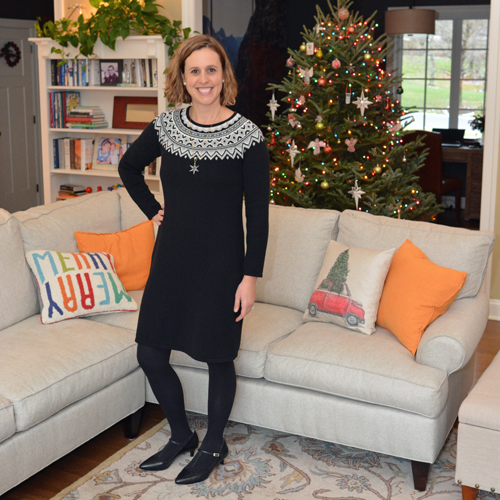 Choose Comfort: As a stay at home mom, I always love when I have the opportunity to get dressed up and head out with my husband. I don't always get dressed up when I stay at home with the kids so it's exciting to wear a dress and heels. But I'm all about comfort. This is one of the reasons I love Rockport shoes. You don't have to sacrifice style with comfort because you get both! I'm wearing the Total Motion Kalila T-Strap Pump for all my holiday parties this year.
Set Realistic Expectations: I don't know about you, but I struggle with expectations! I'm naturally optimistic so I always hope for the best. The only problem with that is I get really disappointed when things don't turn out exactly as I planned. This year I'm learning to set realistic expectations and not stress over the "perfect" present, gift, outfit, cookie, etc. How do you set practical expectations around the holidays?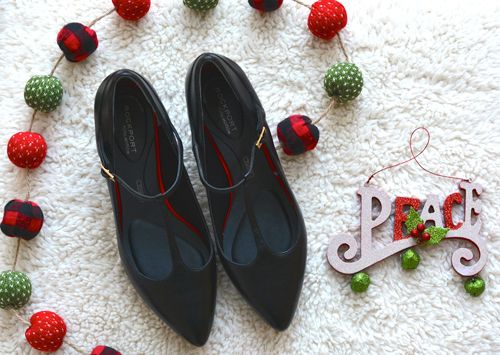 So here are 3 easy way to simplify your holidays and enjoy the season with less stress! Be sure to follow Rockport on Instagram and Facebook for the latest styles and sales.
How do you rock the holidays?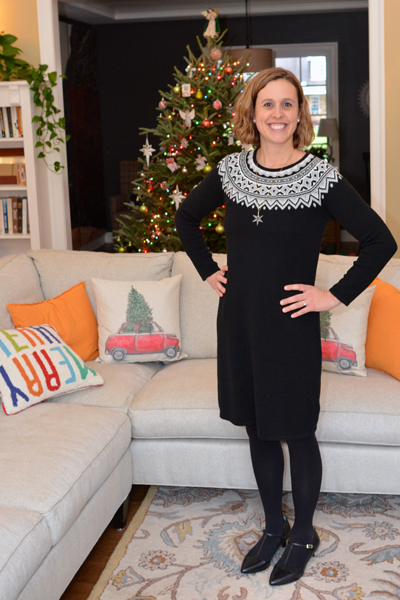 Disclosure: Although I received a pair of Rockport shoes to review I was not required to write a positive review. As always the opinions expressed are 100% my own and this is a product I can stand behind.