Happy New Year friends!! With the start of any new year I feel anticipation and excitement. I've never really made or kept New Year's Resolutions, but there is nothing special about a fresh start. I can't wait to share with you what I'll be working on in 2018 on Heart of Deborah. I think you are really going to love it! In the meantime I'm sharing with you three of my favorite things right now.
Thank you Garnet Hill for sponsoring this post. This post may contain affiliate links.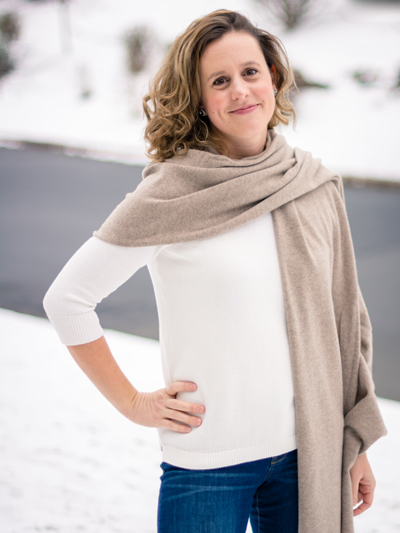 First, it is SO cold outside here. I think the high last night was 5 degrees. We are definitely staying warm inside and drinking lots of hot chocolate. Another thing keeping me warm? This gorgeous and cozy cashmere wrap from Garnet Hill. It is seriously so luxurious and big! It was much bigger than I expected and the perfect accessory to any winter outfit. I love that you can dress it up or down. Something that will be in my closet for a loooong time.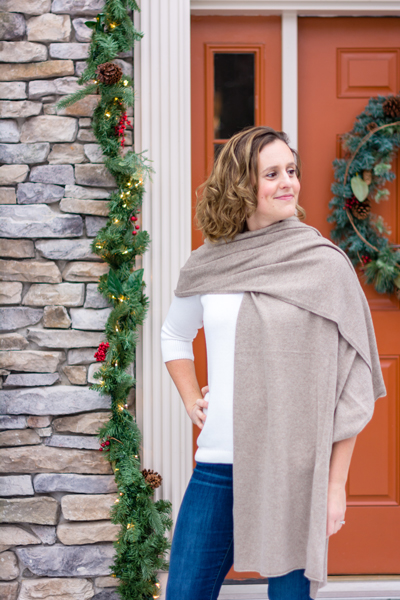 Second, I'm not the biggest fan of New Year's Resolutions, but I love having a plan. I've tried a few different planners over the years, but I went back to Erin Condren's life planner for 2018. It keeps me organized, focused and it's kind of fun. She has so many different styles to choose from. I'm also adding this gratitude journal to my daily to do list.
Finally, I know this probably sounds crazy, but I've totally given up coffee! Sometimes I can't believe I've done this, but it is kind of refreshing not being addicted to it anymore. I've found a few alternatives that I'm really excited about. Have you tried roasted barley "coffee?" I like Kaffee Roma from Germany. It's not an exact match, but has a definite coffee flavor without all the side effects. Our family also loves this hot cocoa from Stonewall Kitchen with almond milk. It's so decadent and delicious.
So what about you? How are you keeping warm this January? I'd love to hear from you in the comments below!
Be sure to connect with Heart of Deborah's community on Instagram and Facebook.
Thank you Garnet Hill for the cashmere wrap to review. As always opinions expressed are 100% my own.