Why This Mama Is Wearing Heels
Growing up I was always one of the tallest girls in the class. Then in high school, for whatever reason, it seemed all my friends were 4-5 inches shorter than me. This often made me feel huge and like I was towering over people. I was hesitant to wear heels. I didn't want to be any taller and stand out in a crowd (you know how teenagers are).
As I grew older I became more comfortable with wearing heels. I always loved how they looked. Though I was picky because I was big on comfort. I don't like being uncomfortable. At all. After I became a mother I thought I had an even better excuse to avoid heels. I was a mom! Shouldn't moms be all about comfort? I believe the answer is yes and no.
Especially after my second baby, I didn't feel great about my body. My shape has changed and it has been so much harder getting it back this time around. Some days I'm probably tougher than I should be on my body image. Can you relate?
Regardless, I've always enjoyed shopping, finding cute outfits and feeling good about dressing up. So then why did I convince myself that as a mother I should always be comfortable and not do these things? There are certainly days where yoga pants are essential, but I don't want casual mother to become my identity.
That is why this mama is wearing heels again!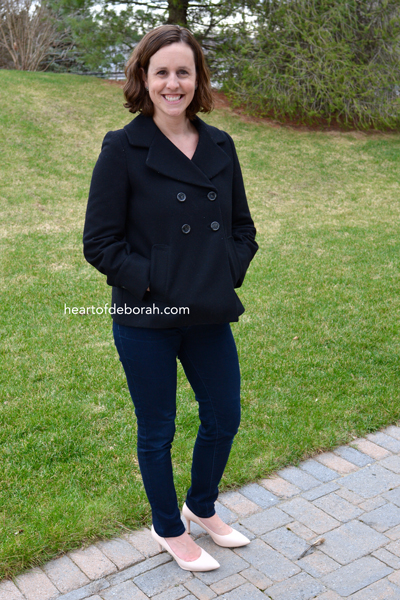 Doesn't it feel good to pamper yourself every once in a while? Although I love taking care of our children, that doesn't mean I should forget about myself. Even with my "mom body" I want to buy new clothes, shoes, make-up, etc.
Here are two good reasons to get back in to heels. First, adding extra height can make you look thinner. I know this may be a superficial reason, but when you feel good about yourself you look good too. Why not add a few inches to your legs? Second, I love my comfort, but there is something about getting dressed up and getting out of the house without kids.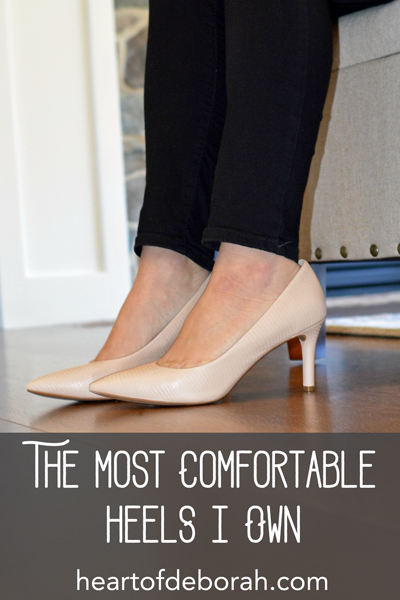 Mamas, I was thrilled when I found the most comfortable pair of heels I have ever worn. I'm telling you I have been picky about shoes since day one. I remember having tantrums as a kid because my socks didn't feel right in my shoes (ask my mom!).
So when I found this nude pair of Rockport's Total Motion pumps I knew I found gold. Usually shoes that claim comfort, aren't cute, but I love all the styles in the Total Motion Rockport collection. The patterns, styles and colors are perfect. These leather pumps are now my go to heels. I love that you can dress them up for a black tie event or wear them casually with a dress or even jeans. The insole of the shoe is so comfortable and bends with my foot. You seriously need to try them. I know it's crazy, but when I wear heels I feel confident again. These heels brought back my confidence.
Do you wear heels? Do shoes impact how you feel about your body? I'd love to hear from you in the comments below!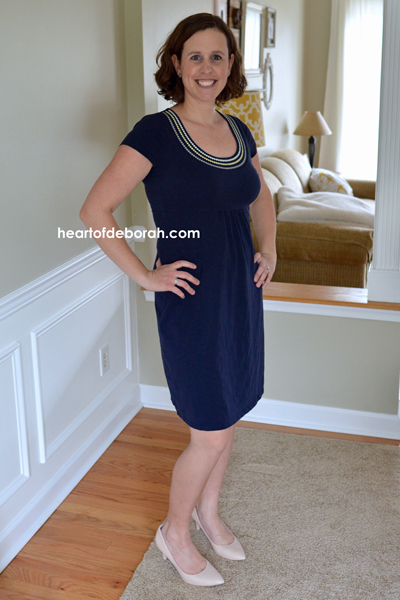 Disclosure: Although I received a pair of Rockport's Total Motion pumps to review I was not required to write a positive review. As always the opinions expressed are 100% my own and this is a product I can stand behind.