Baby It's Cold Outside Free Printable
We are expecting a big snow storm this afternoon! I always love the first few snows of the year 🙂 There is something magical about looking outside and seeing the earth covered in white. In light of the upcoming snow I made a "Baby it's cold outside" printable! It is set to print 8×10, but you can adjust as needed.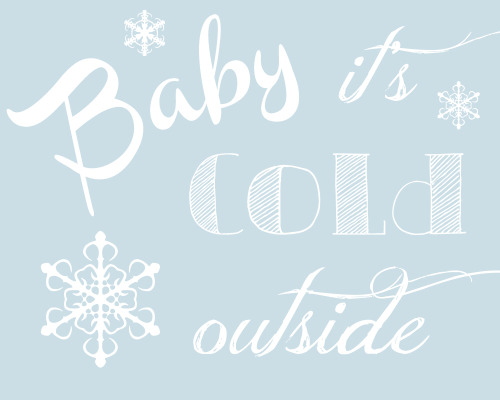 Download the printable
here
Do you have any traditions when it comes to first snows? My Nona always makes something called "
Snowy Day Cake.
" It's always a special treat to snack on while snowflakes fall outside.
Matthew 28:3 – His face shone like lightning, and his clothing was as white as snow.