3 EASY Thanksgiving Crafts to Teach Your Kids Gratitude
Have you ever noticed how Thanksgiving gets easily overlooked? Especially by kids? My daughter usually talks about trick or treat because she gets sugar or Christmas because she gets presents. I'm determined to change this, to teach my kids gratitude! Raising kids is so hard especially raising grateful kids in such an entitled world.
A few weeks ago we ran into Target after preschool to grab a few household items. My son was being patient and as we passed the car section I thought, "why not?" I bought him a car for $1. He was so excited and his big smile made my heart happy. A few days later that smile quickly faded. In his three year old reasoning, he thought he could get a car every day after preschool.
"Let's go to Target! I want another car." Of course when I told him no, I heard whining and moaning.
As parents we have to find the balance between generously giving and excesive spoiling. I'm finding it's a fine line!
So this year for Thanksgiving I want to focus more on being thankful and increasing our kid's gratitude. I want to thank Crayola for partnering with us to spread gratitude this fall!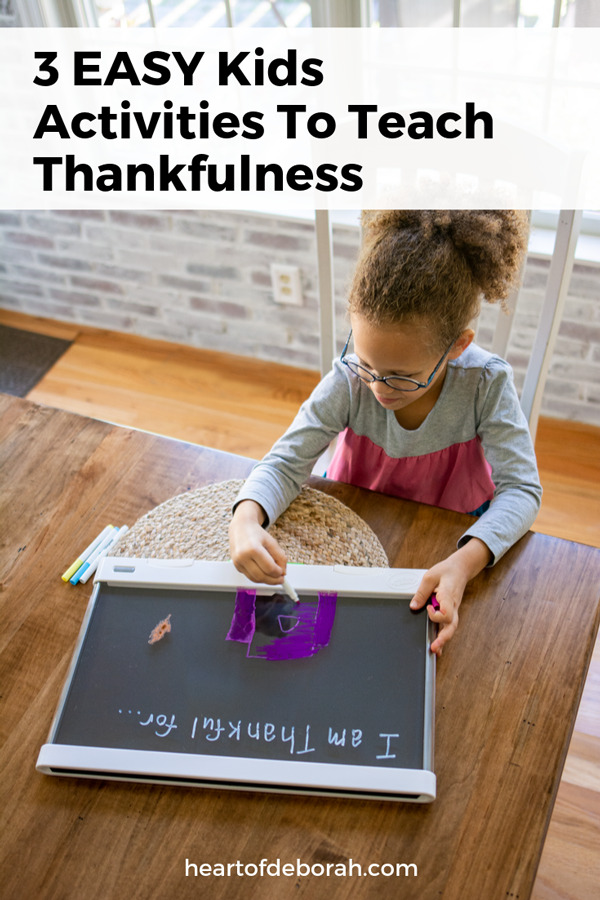 Here are 3 easy Thanksgiving crafts that can help you raise grateful kids.
So let's get to it! The best kind of kid's crafts are the ones where kids are learning and they don't even realize it. My 5 year old daughter had a blast creating these 3 kid's crafts and she learned how to appreciate what she had along the way.
First, we created a gratitude jar.
This is such a simple way to practice thanksgiving. Decorate a big jar together. The jar will hold all the blessings you write down. We used the Crayola crayon melter to decorate our "Give Thanks" label. It was so much fun using broken crayons to create new art. Not a lot of waste and a unique way to decorate our jar.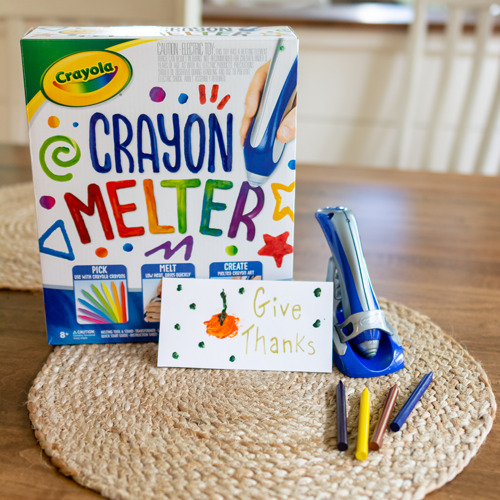 If you make a gratitude jar, don't forget to involve your kids in the process. They will be more invested if they help!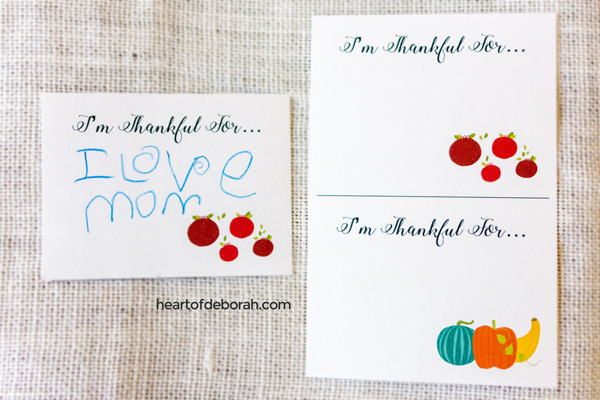 For the cards inside the jar, we printed out these "I'm thankful for…" notes on a 4 x 6 notecard. We did this in the afternoon and as soon as daddy got home, our daughter insisted he fill out a card stating what he is thankful for.
You can download the free printable to make your own thankful cards at the end of this post.
Second, we came up with a unique way to share our thanks at Thanksgiving.
Each year we go around the Thanksgiving Dinner table and say what you are thankful for. It's a great way to model thankfulness to our kids. This year we are using the Crayola Ultimate Light Board to capture our thank you statements. Our kids are a bit young to write out what they are thankful for, but they can certainly draw it!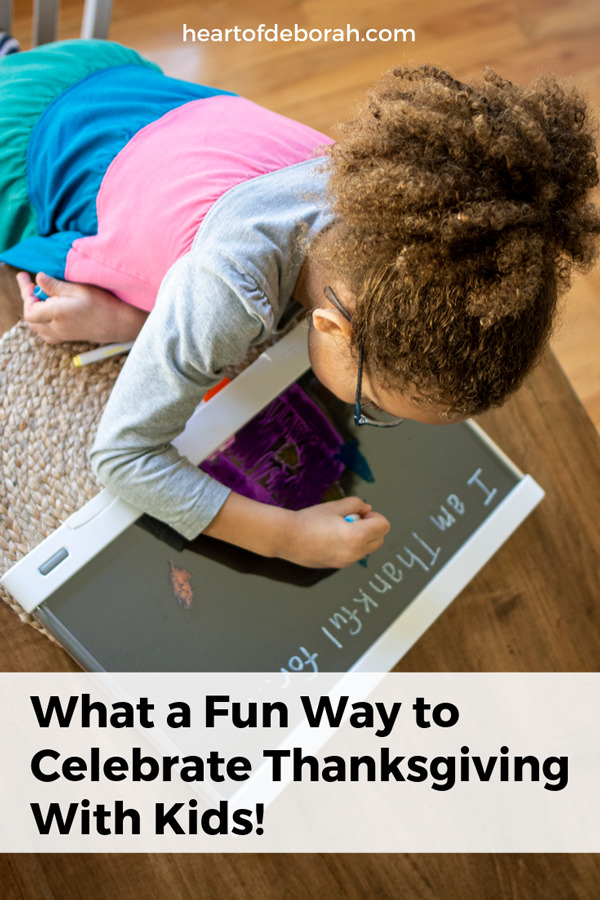 The light board is so much fun and of course we had to turn off all the lights so it could glow in the dark.
What a fun way to bring gratitude to the dinner table.
Finally, we created a gratitude journal.
You've probably heard how writing down what you are thankful for each day is great way to improve your mental health. Why not translate this to a kid friendly version? Create a gratitude journal with either words or pictures for your children to use daily. Encourage them to think about new ways to be thankful each day.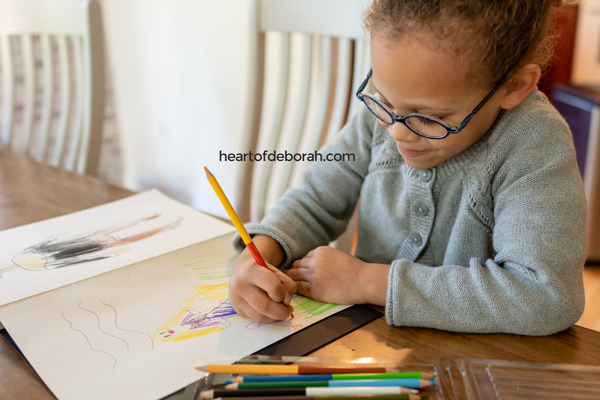 Our daughter decorated the cover of her gratitude journal with Crayola's crayon melter. It was a fun way to personalize her journal and make it special.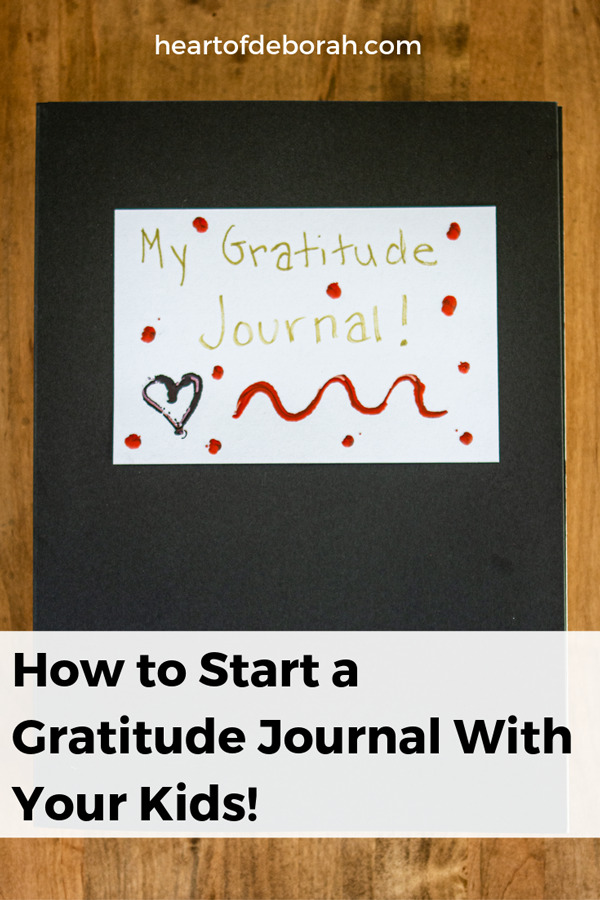 Increase Gratitude This Thanksgiving
So let's not forget Thanksgiving this year. There are so many easy ways to be intentional about gratitude this fall. I'd love to hear how your family celebrates Thanksgiving and unique ways you teach your kids gratitude!
Download your I'm Thankful Cards here. Print on 4 x 6 cards and cut.
Leave a comment below and be sure to follow Heart of Deborah on Instagram for more family fun and encouragement in motherhood.
Thank you Crayola for sending us these fun products to review. As always opinions expressed are 100% my own.