We are loving this warm weather! It has been a blast playing outside, splashing in the pool, and going for walks. I often think about what I want to share on Heart of Deborah and I debate between sharing personal stories and practical tips. Today I am sharing our life lately in photos.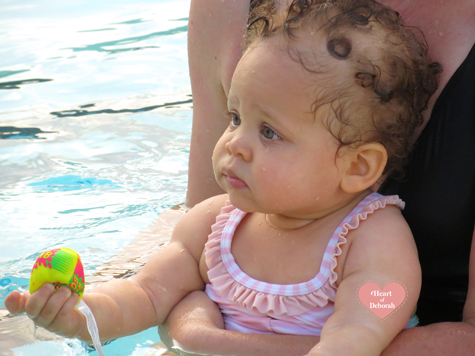 Izzy LOVES the pool. We started swim lessons in the spring and we decided to do it again since she had so much fun. If you didn't know my sister and I were both competitive swimmers in college. I loved the experiences I had because swimming. But I'm not sure I'd want Izzy to follow the same path I did. The year round training, 5 am workouts before school, swimming 300 laps a day…It's a lot of work! If she wants to be a swimmer certainly we will support her, but we don't want to push her into doing something she doesn't want to do.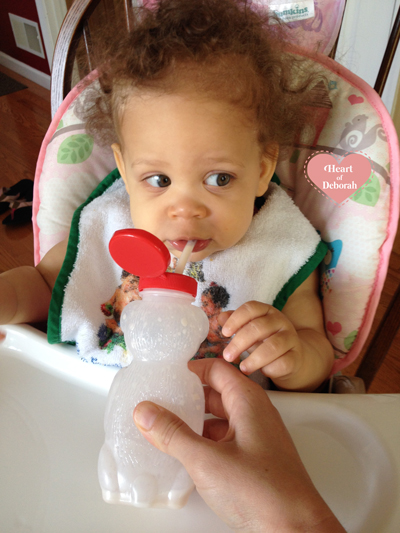 Our baby girl is finally taking a sippy cup. It took months and months of offering for her to finally accept something other than me. My journey breastfeeding has been wonderful, but it's definitely been nice taking a break and giving Izzy milk from a cup. She strongly disliked formula so we started slowly mixing in whole milk with breast milk around 10.5 months. If you are having trouble, don't be afraid to reach out to your pediatrician or lactation consultant.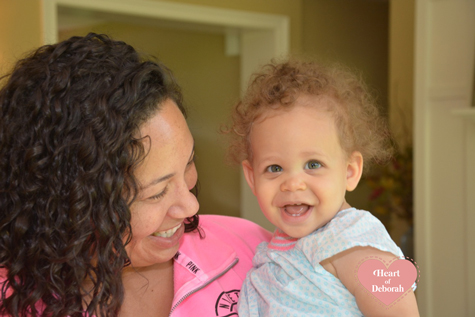 My sister and her roommate/fellow teacher came to the suburbs as an end of the year celebration with some of their students. It was such a fun day and it's inspiring to see how much these two ladies give to their students. I can only pray Izzy has amazing teachers like my sister and Jami (follow Jami's journey at Science of Beauty 14). Also if you want to be inspired watch this keynote speech done by my lovely sister.
And lastly I shared Izzy's first outfit of the day this week on social media. I love the detail on this tank top and the adorable skirt. Both are from Gap Outlet. Izzy's hair is becoming very curly. We still use California baby products and we found the leave-in conditioner helps us brush through her hair.

What have you been up to this summer?