Sibling Outfits: Gymboree One Big Happy
Growing up my mom always dressed my sister and I in coordinating sibling outfits for special events. I remember our teachers in elementary school always commenting on the dresses we wore for Easter or Christmas (one of my grandmother's good friends is a seamstress). Now that we have two kids I can't wait to do the same! This spring we were excited to team up with Gymboree and share our One Big Happy Dress Up moment. I definitely can't sew so instead of making outfits, I love finding coordinating sibling outfits for Izzy and IJ.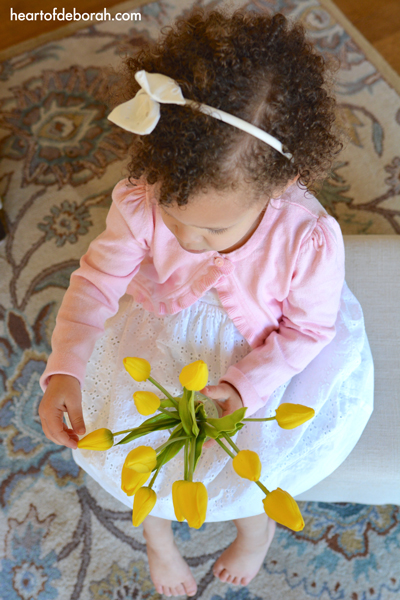 I'm always a big fan of eyelet fabric. To me it's a classic style that is elegant yet fun and playful. So when I saw this eyelet dress in Gymboree's Dress Up section I knew I had to have it for Izzy. How adorable is the back of the dress?! I thought this spring green gingham bodysuit went perfectly with Izzy's dress. It added a pop of color and I'm a sucker for one piece baby outfits. This is my husband's favorite picture of our son so far! I think the one piece is adorable paired with this seersucker cap. Do you have a special occasion coming up where you want to find matching outfits for your kids? Look no further! We are sharing our favorite tips for dressing siblings.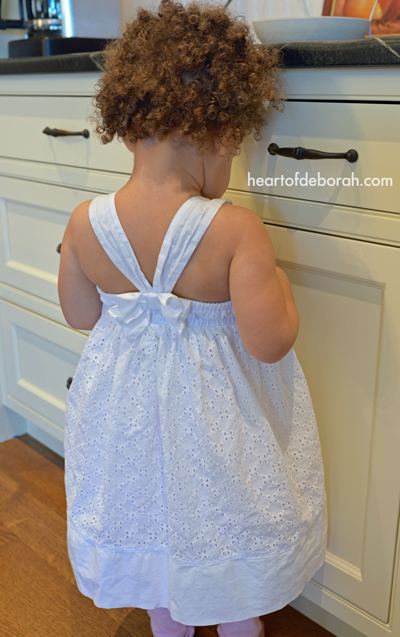 4 Tips for Coordinating Sibling Outfits
Coordinate Colors: Your kids don't need to match exactly to create an adorable coordinating look. They don't even need to wear the same exact colors. Instead of directly matching consider complimenting. Here is a wonderful guide on coordinating the colors of your clothes. For our kid's Easter outfits I went with complementary colors that are found on the opposite sides of the color wheel, green and pink. Don't mix too many colors. Two main colors with one accent color works perfectly.
Find Brands With Mix and Match Styles: Gymboree is one of our favorite places to shop for kid's clothing. We love the colors, patterns and styles they offer for boys and girls. They often create styles and color schemes that go well together. They also offer a mix 'n match selection. All the pants, shorts, shirts, dresses and accessories in the mix 'n match have the same colors, theme and pattern. You can easily switch out the pieces to great multiple looks. Their themed collections are typically offered in boy and girl styles which makes it so much easier to find coordinating outfits.
Be Aware of Patterns: I love fun patterns on kid's clothes. But when I am trying to dress our kids for a photo shoot I make sure I don't pair two detailed patterns together. For our Easter outfits, I paired Izzy's solid white dress with IJ's gingham one piece. I think it looks adorable together and it's not too busy.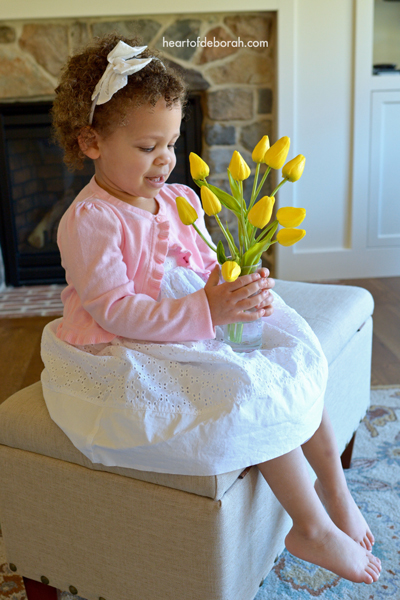 Don't Forget Accessories: We love a good headband in our daughter's hair. It helps keep her curls under control and it can add a pop of color or texture to her outfit. When dressing siblings you can use accessories to coordinate and bring in matching colors. How adorable are these bow sandals from Gymboree? Shoes are a fun way to bring in color, especially girl's shoes.
I wasn't able to get them in the same photo yet, but that is my goal for Easter. It's never easy getting two young children to look at the same camera and smile at the same time. Any suggestions are welcome 🙂
Do you coordinate your kid's outfits? What are you best tips on dressing them for special occasions? Visit Gymboree.com and let us know your favorite dress up outfit! We'd love to hear from you in the comments below!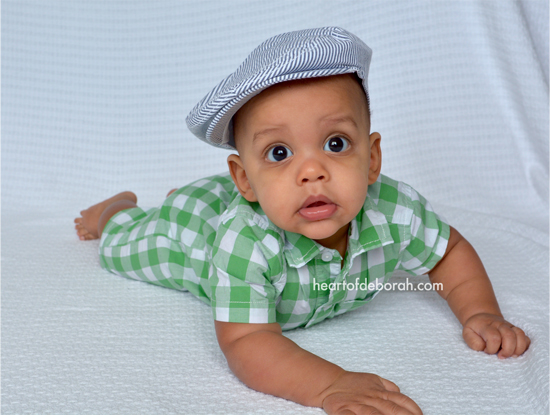 Disclosure: Although this post has been sponsored by Gymboree, this is a brand we've loved for our kids since birth. As always all opinions expressed are 100% my own.