Our daughter loves to play outside. She is happy running around in circles and rolling in the grass. Since she is an active child it is important for us to find shoes that are comfortable and durable. We were recently introduced to Cienta shoes and couldn't wait to review their sparkly mary janes.
The first thing my daughter noticed when we opened the package was the fun smell. She said "It smells like strawberries!!" Cienta shoes smell like berries and the natural scent is added when the rubber is molding. Izzy was very excited about this fun addition to her shoes. Every time she puts them on she smells them. Hopefully they continue to smell like strawberries!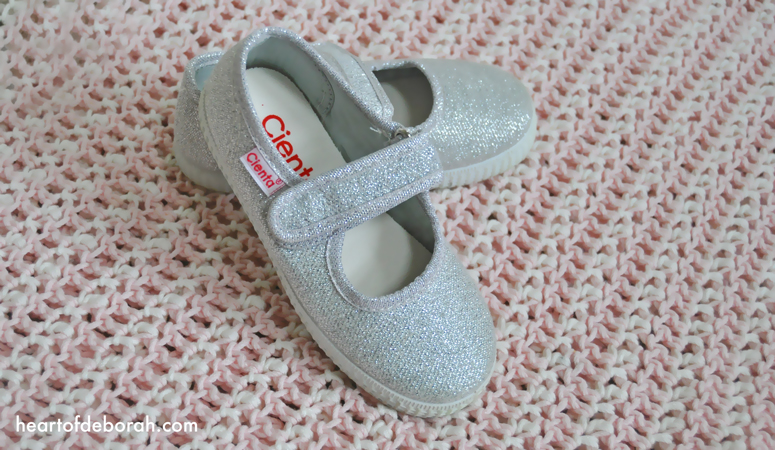 We ordered a half size up to make sure we had room to grow and the shoes sizing seems to be fairly accurate. There is a some extra room, but the shoes fit well and don't fall off. Cienta shoes are made in Spain and the company is dedicated to making shoes that promote the natural development of children's feet.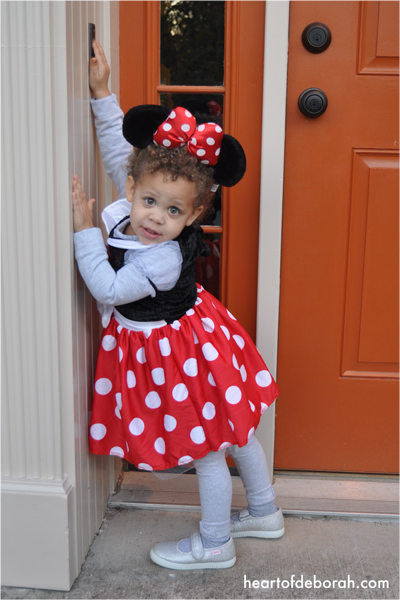 Izzy was very excited to wear them with her trick or treat outfit this year. The silver sparkles added the perfect touch to her Minnie Mouse costume. We haven't had to wash her shoes yet, but we were happy to learn the canvas shoes are machine washable. For busy moms this is the perfect way to clean shoes without a lot of effort.
If you follow Heart of Deborah you know that we try to find eco-friendly and safe products for our family. I was excited to hear that Cienta products are "made in green" certified and they do not use any glues or hazardous chemicals during shoe production.
Connect with Cienta on Facebook and Instagram to see their latest styles and fashions.
Disclosure: I received a sample pair from Cienta Shoes. I was not required to write a positive review. The opinions I have expressed are 100% my own.