Happy Family Giveaway: Toddler Nutrition
Have you heard of Happy Family? Our daughter absolutely loves their Happy Tot pouches and rice cakes. I love that they use the highest quality organic ingredients and the food actually tastes good. When I was given a chance to try Happy Family's new organic toddler milk I was super excited. I had heard and read that formula can be healthier for children than regular cow's milk, but I wasn't sure about any formulas specifically designed for toddlers. Not only can your toddler drink the happy family organic formula, we used the toddler milk to make our daughter's oatmeal in the morning. We also added it to her favorite green smoothie. She seemed to enjoy it and we felt good about giving it to her.
Did you know formula can offer essential nutrients that cow's milk doesn't? Such as iron, DHA and choline, which are important for brain and eye development? Happy Tot Grow & Shine Toddler milk is developed for children 12-24 months old and designed to support the specific dietary needs of a growing toddler by providing an additional source of vitamins and minerals. Please not Happy family recommends the toddler milk as a supplement to your toddler's diet, not as a replacement for cow's milk. Be sure to visit www.happyfamilybrands.com to learn more about Happy Family and all of their wonderful organic products for babies, toddlers and kids.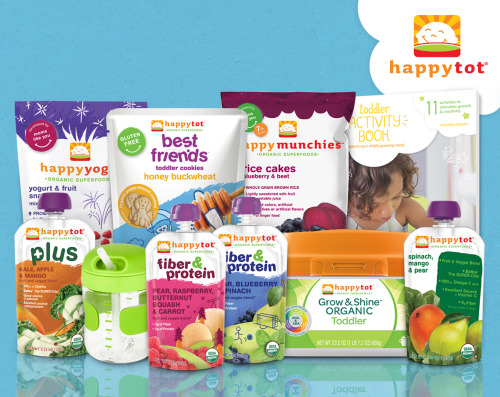 So now it's your turn. Enter for a chance to win a Toddler Nutrition gift set which includes Grow & Shine Toddler Milk, other full size Happy Family snacks, and an OXO sippy cup to make mixing and drinking the toddler milk easy! Total value $50.
Enter Happy Family Giveaway:
Disclosure: This post has been sponsored by Happy Family. Although I received review product free of charge, all opinions expressed are 100% my own. All giveaways are free of charge, no purchase necessary to win. Giveaways are not affiliated with or endorsed by Facebook, Twitter, or Pinterest. Heart of Deborah is not responsible for any prize not fulfilled by the sponsor or damaged during shipping.