Disney's Dream Big Princess: Put Me in the Story
Thank you Put Me in The Story for sponsoring this conversation.
Our daughter turned three in July and believe it or not she just learned about princesses! She received a princess dress up kit for her birthday and at first she wasn't sure what it was. Ha! We decided it was time she learned about Disney Princesses. Since her birthday we've had so much fun introducing her to The Little Mermaid. We also surprised her with a new Disney's Dream Big, Princess book from Put Me in The Story.
When I worked as a school psychologist I often made my own books so I could personalize the stories and put pictures of the students I worked with in the book. Kids seemed to make a deeper connection with the story when the book was personalized and specific to them. Because of my history with personalized books I was really I was attracted to Put Me In The Story! They have numerous books on their website that you can personalize for your child. Isn't this an awesome and unique gift idea!? I know I would have loved to receive a book like this as a child.
Disney's Dream Big Princess: Put Me in the Story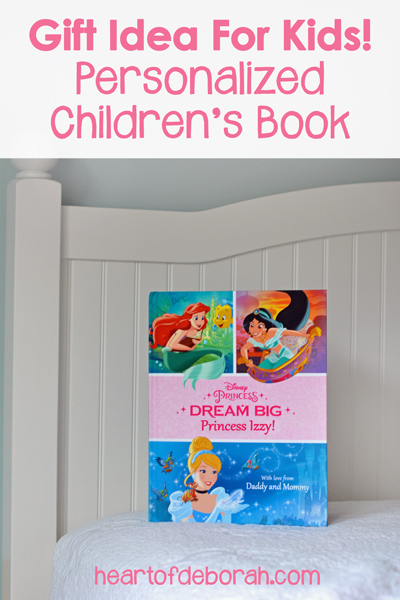 When Put Me in The Story asked if we wanted to review their new Disney's Dream Big, Princess book I had a feeling my daughter would enjoy it. I was right! She asks to read this book every day and she is starting to narrate the book herself.
Better yet, it's even more than a book. Your child can write, draw and imagine all the things she can be in this fun interactive book! It asks your child questions like "What is your favorite book?" and "What are your big dreams?" and provides space for them to write her own answers.
Now I know there are some parents out there who think these books are twaddle. I'm still figuring out my educational philosophy, but in the mean time I have some thoughts about this. If a particular book gets a child reading and interests them in reading, then I think that's great! I also believe it's important to find books that match your child's interests. So many little girls are in love with Disney princesses and this book would be a dream come true for them. Seeing their own picture next to a Disney princesses? PRICELESS!
Finally, I love reminiscing about my childhood and reading about one of my favorite princesses, The Little Mermaid's Ariel, with my daughter. We enjoy reading her new book and it gives us a chance to spend quality time together. I also want to implement an idea from one of my good friends. She suggested teaching my daughter about real life princesses in addition to Disney princesses. Pocahontas and Mulan (included in this book) are historical figures as well as Disney princesses, but there are more out like there like Kaiulani the Hawaiian princess and Cleopatra. I love the idea of teaching Izzy about historical princesses as well.
Be sure to check out Put Me in The Story to find your child's favorite book to personalize. Follow Put Me in the Story on Facebook for the latest news and book titles.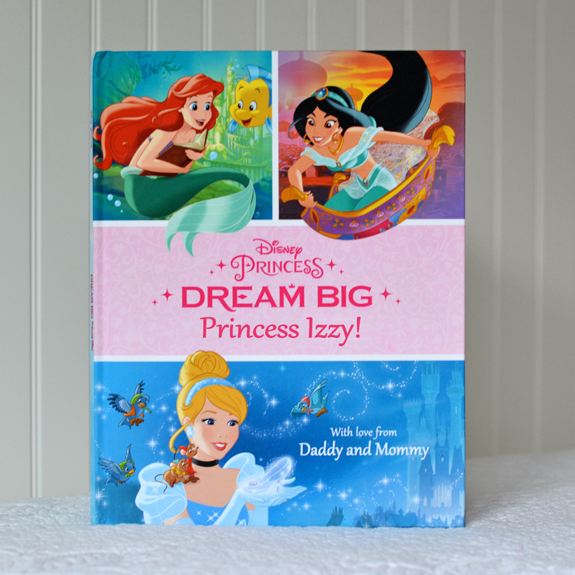 Disclosure: Although I received a book for free from the publisher I was not required to write a positive review. Opinions expressed are 100% my own.