Killing Lions Book Review
Killing Lions (A Guide Through the Trials Young Men Face) By John Eldredge and Samuel Eldredge is a book featuring an ongoing narrative between a father and a son. The book is based off of real conversations and struggles about finding your significant other, following your dreams and finding the call God placed on your life. It is intended for young men who are journeying through life and seeking God.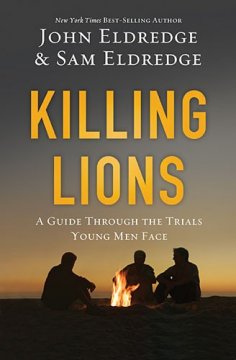 I enjoyed reading this book as I have a background in psychology and I enjoy learning about the struggles this generation faces. Although the book provides fatherly advice in a non-threatening manner it doesn't provide a lot of references to the Bible. If you are looking for scriptural references you may not find it in this book. Overall, it was easy to read and I was interested in learning about Samuel Eldredge's journey into adulthood. I think young men would enjoy reading this book.
I received this book free from the publisher through the BookLook Bloggers book review bloggers program. I was not required to write a positive review. The opinions I have expressed are 100% my own.