Brilliant Christmas Gift Idea: The Crayola Experience
Thank you Crayola for gifting our family annual passes to the Crayola Experience. This post contains affiliate links.
Christmas is right around the corner and the thought of more toys scattered around our house is making me cringe. I want to think of clever gift ideas this year, but I know our kids really enjoy having something to actually open. There has to be a balance!
What if you gave a gift plus an experience!?
We had the opportunity to visit the Crayola Experience in Easton, PA this summer and it was so much fun. I think this would be a great Christmas gift idea for kids.
Buy a few of your favorite Crayola products (our kids love color wonder mess free coloring and we love it too!). Then include passes to the experience.
The Crayola Experience is in Easton, PA, Chandler, AZ, Mall of America, MN, Orlando, FL and Plano, TX.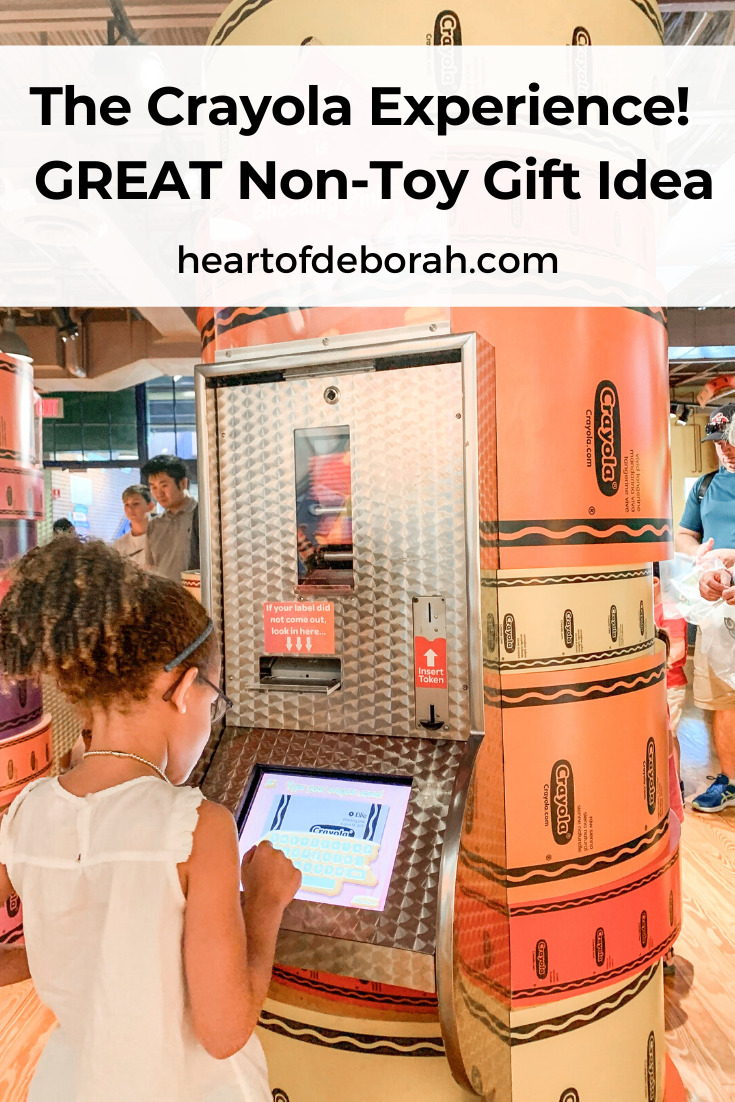 The people at Crayola were nice enough to give you discounted tickets! These prices are better than Groupon.
Purchase tickets here. You can also buy yearly passes at a discounted rate.
Crayola also announced a LIMITED TIME DEAL: Buy a pass & get a FREE BONUS MONTH! Now until November 30th, any annual pass you buy is good for 13 months!
Our kids had a great time at the experience and can't wait to go back. You can make your own crayons with whatever name you'd like. There is also a demonstration to see how crayons are made.
You could easily spend a few hours here. The gift shop alone makes the trip worth it. So many different products and all in one store.
It's nice to go visit because there are a lot of hands on activities and opportunities to make art! I also feel like it's very reasonably priced.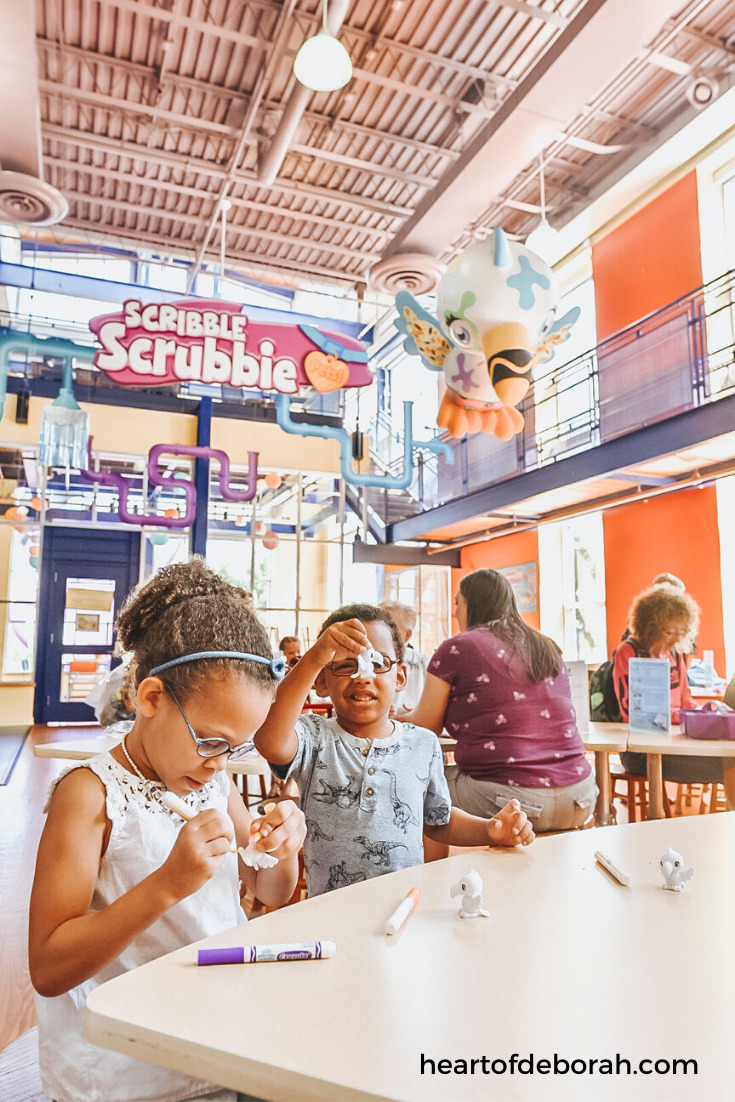 I think this makes the perfect Christmas gift! Your kids will love it and it doesn't mean more toys to be scattered all over your house.
So now I want to hear from you. How do you handle Christmas in your home? Do you get more toys? Or try to rely on experiences?
I'd love to hear from you in the comments below. Share your best tips to create a magical experience without more junk!
BUY YOUR DISCOUNTED CRAYOLA TICKERS HERE
Also be sure to follow Heart of Deborah on Instagram for more family fun.