Book to Help Children Sleep
Sleep is precious in our house! I function best when I have 7 to 8 hours of uninterrupted sleep each night. I didn't realize how much I valued sleep until we had children. It was rough waking up every few hours. Thankfully we are now at a point where our kids sleep through the night.
Though they sleep soundly most nights, they don't always want to go to sleep at bedtime! Do your kids know all the secrets to delay going to bed? Their energy level seems to peak right before bedtime! Why does this happen!? When I recently came across a book to help children sleep my curiosity was peaked.
Since having kids we've come to understand how important a good bedtime routine is for sleep. But I've also heard there are other things you can do to help children fall asleep.
This is where story time comes in. Time for Bed, Sleepyhead, by Dr. Amen, is a children's book that was psychologically designed to trigger sleepiness in children.
When I first read this description my interest grew because of my background in psychology.
Book to Help Children Sleep
The book uses guided imagery to gently stimulate a child's brain into falling asleep. To give you some background, Dr. Amen is a physician and child psychiatrist.
He created a story that uses visualization techniques to stretch children's imaginations. The first time we read the book with Izzy she was very into the story. She likes to read books, but she seemed to really enjoy this one.
As soon as I finished the last page she said "read it again!"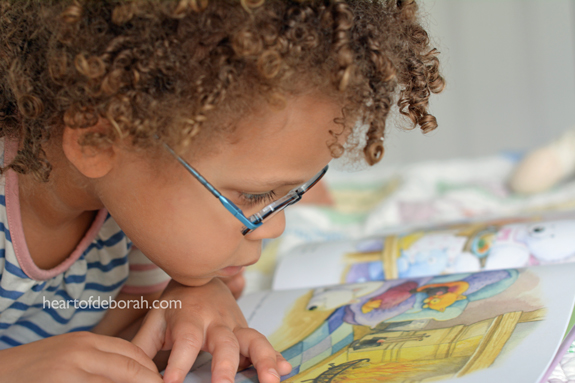 Now I have to be honest I was a little weary of the concept. Can a book really help a child fall asleep and stay asleep?
Though I can't guarantee this book will get your kids to sleep 100% of the time, I know it it does use research based concepts such as imagery and other storytelling techniques. These techniques are designed to tire your kids's imagination, which in turn prepares them for sleep.
I must also admit although our kid's sometimes delay bedtime, they are very good about bedtime routines, staying in their beds, etc. I think partially because we practiced sleep training with them when they were young.
I'd love to hear how this book works for a parent whose child stays up past 10 PM or gets out of his or her bed at all hours of the night. In my opinion, reading this book is worth a shot!
All things considered even if it doesn't dramatically change bedtime, it is a very well written and playful book to add to your personal library.
Plus reading with your kids is beneficial. Overall, Izzy seemed to really enjoy the whimsical images and the story line of this book. She doesn't ask to read a book over and over unless she really likes it.
I think it's a very sweet book and if it helps with rest, then why not read it!? I would definitely recommend this book as a bedtime resource for parents.
What is your child's favorite bedtime story?
I'm excited to offer one book to a Heart of Deborah reader! US residents only. Please be sure to enter the giveaway below: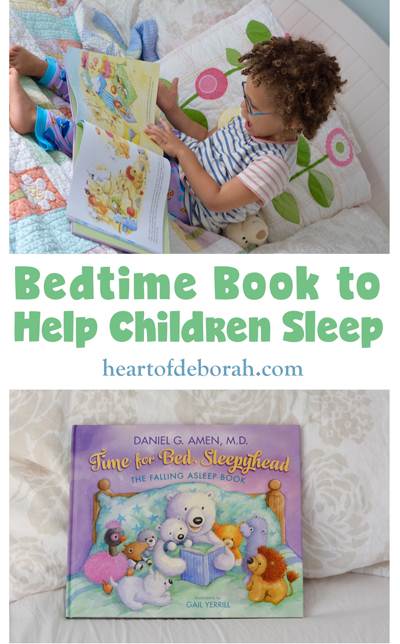 Disclosure: I received the book, Time for Bed, Sleepyhead, for free from the publisher, Zondervan. I was not required to write a positive review. The opinions I have expressed are 100% my own. All giveaways are free of charge, no purchase necessary to win. Giveaways are not affiliated with or endorsed by Facebook, Twitter, or Pinterest. Heart of Deborah is not responsible for any prize not fulfilled by the sponsor or damaged during shipping. This post may contain some affiliate links for products we use and love.