Farmhouse Bedding From Garnet Hill & Eileen Fisher
This post is sponsored by Garnet Hill's Eileen Fisher Home.
One of my favorite things is climbing into a bed with fresh sheets after a long day. This may be something my mom passed down to me, but there is something so relaxing and enjoyable about a clean, cozy bed. I've always been a big fan of cotton coverlets. Comforters, even in the winter, get too hot for me. I've been meaning to redecorate our master bedroom since we moved in last year and I finally got around to making a few adjustments! I can't wait to share our farmhouse bedding and master bedroom with you today.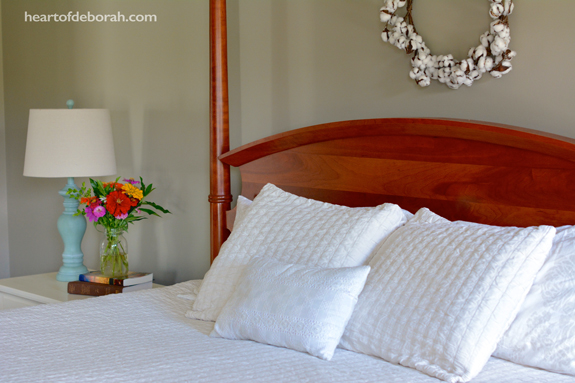 I wanted to keep our bedroom simple because I believe less is more. This poster bed is such a statement piece and with our high ceilings it's the focal point of the room. We added texture to our room with the Eileen Fisher Rippled Organic Cotton Coverlet sold at Garnet Hill. I love how it pairs with our Farmhouse Washed Linen bedding. It creates a romantic farmhouse feel, doesn't it?
Farmhouse Bedding From Garnet Hill & Eileen Fisher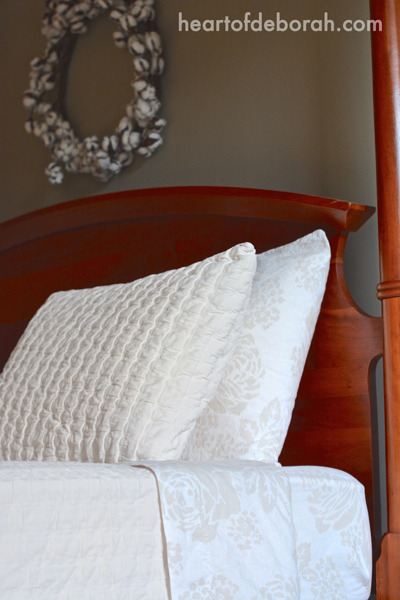 Garnet Hill and Eileen Fisher are celebrating a 10 year partnership. To help celebrate this anniversary we created a new look in our bedroom emphasizing their passion for textiles and fabric. This organic cotton coverlet is beautifully crafted. It is woven with jacquard stripes, creating a soft texture. It's a thicker coverlet, which I love. This incredibly soft and cozy bedding is perfect all year long.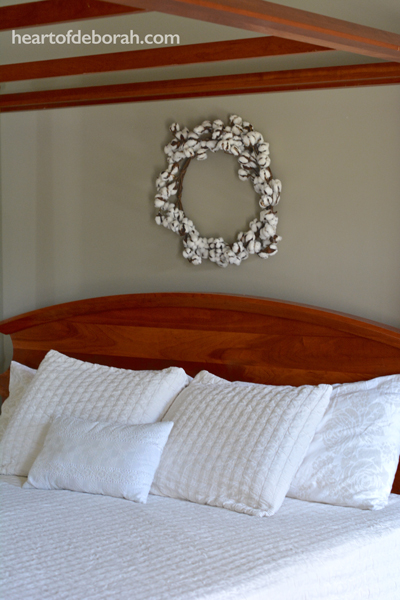 Finally, I felt inspired by our new bedding to add more natural textures to our bedroom. I am really happy with the cotton wreath I found at Hobby Lobby. Next, I decided our nightstands needed makeovers. Have you heard of chalk paint? This was my first time using it and it was so easy. You don't need to prime or sand, you just start painting. I LOVE how this nightstand turned out. The new paint and knobs make it look like a totally different piece of furniture. It's a simple and affordable way to spruce up furniture.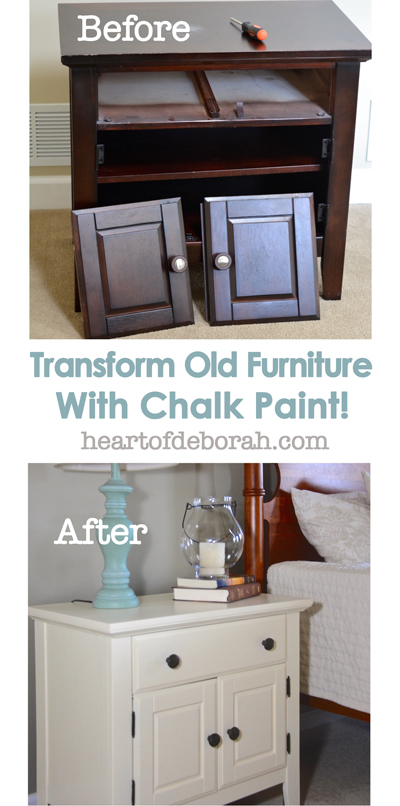 Lastly, thank you Garnet Hill and Eileen Fisher Home for sponsoring this conversation.