Book of Feelings – Free Elementary Age Material

Free Book of Feelings
As a school psychologist, I loved making my own materials to use with my counseling students. I love creating new things and teaching others about psychology. I talked about how much our thoughts impact our feelings previously (read here).
What is Self-Talk?
This is something I am passionate about and I always try to teach my students this concept. Self-talk (or what you say to yourself in your head) can change your life! When you start to think about what you are thinking about, it can be eye opening. What do you say to yourself on a daily basis?
I am sharing one of the books I made for my elementary school students (3rd-6th grade). Feel free to download and use with your students, children, etc. Download the book as a PDF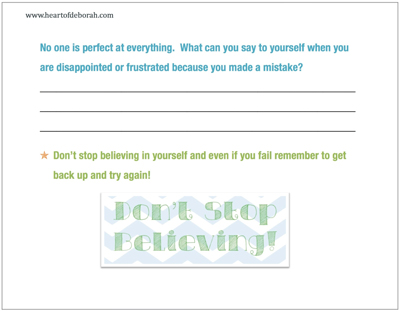 A gentle reminder – this book of feelings is not research based and it is free for your own use. Please do not claim it as your own creation or upload it to your own site. If you have any questions or concerns please contact me at [email protected]
I can't wait to teach Izzy these things! But in the mean time I'll stick with playing.
Train up a child in the way he should go; even when he is old he will not depart from it. Proverbs 22:6