Becoming a Disney Artist Birthday Party
Since our visit to Walt Disney World last year our kids have been Disney obsessed. We were so excited to partner with Disney Parks this month to bring some of the #NowMoreThanEver magic to our friends and family.
Our oldest daughter's birthday is in July and she loves Rapunzel, artwork and everything Disney.
Full disclosure, I received free products in order to host this party. If you've been following Heart of Deborah you know I value honesty, so all opinions expressed here are my own.
So we decided to throw a "Becoming a Disney Artist" party for our daughter's birthday. Hearing my daughter say "this was the best birthday EVER" made all the hard work worth it.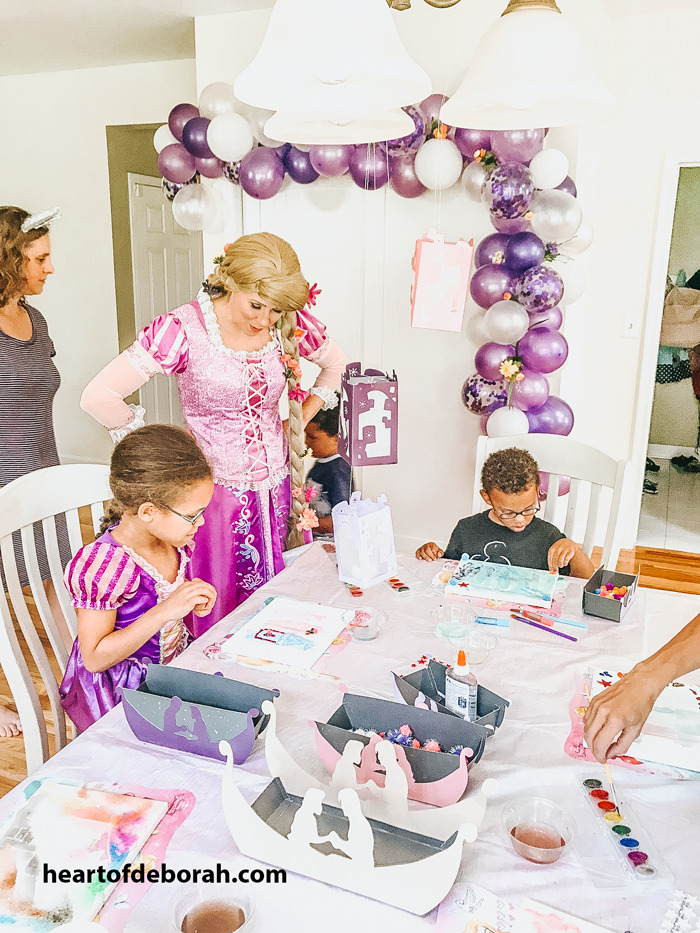 One of our goals was to bring the Disney Parks magic into our home. So we added a few special details! Read along to see how we brought a little extra Disney magic to our party.
First The Decorations!
We incorporated Rapunzel, classic Mickey Mouse and art into all of our decorations.
Our kitchen area was Rapunzel themed. One of my favorite scenes in the movie is the floating lanterns. So we tried to re-create this in our kitchen.
How adorable are these paper lanterns my friend made for our party? She also made us a balloon arch with flowers, mimicking Rapunzel's hair!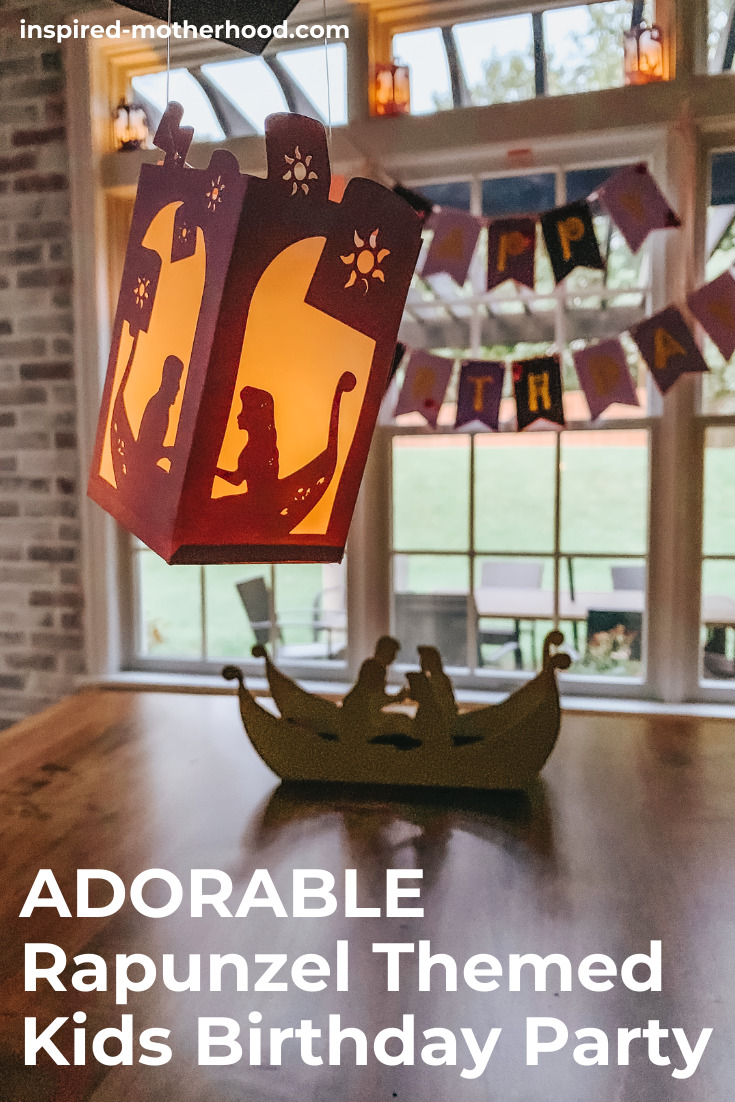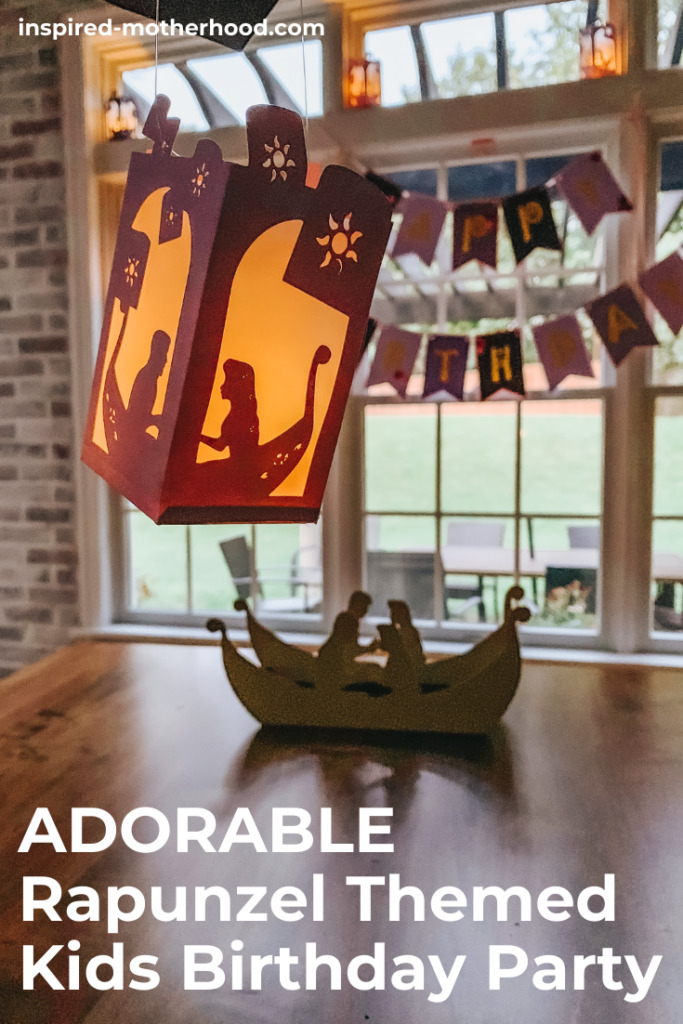 In the other room we captured classic Mickey Mouse with simple streamers and table cloths.
Party tip: Use what you have and ask friends to borrow decorations too! This chalkboard was from my sister's wedding along with these easels to display the kid's artwork.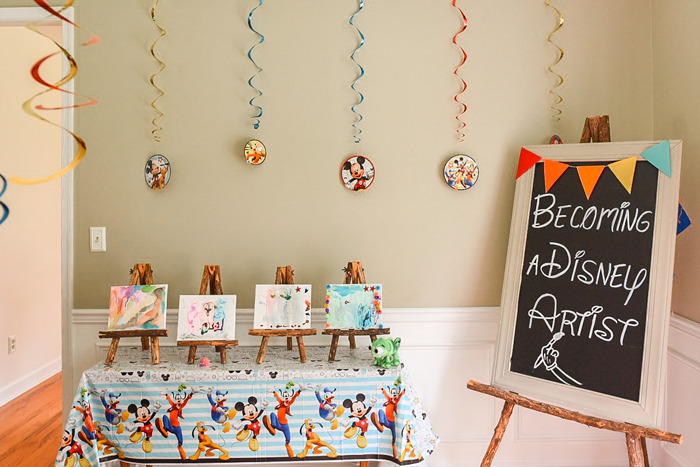 Now For The Food:
Our kids were OBSESSED with the Mickey waffles at Disney World so we thought we'd bring the magic to our kitchen with a Mickey waffle maker.
The menu was a simple brunch. A waffle bar with assorted toppings, fruit and tater tots.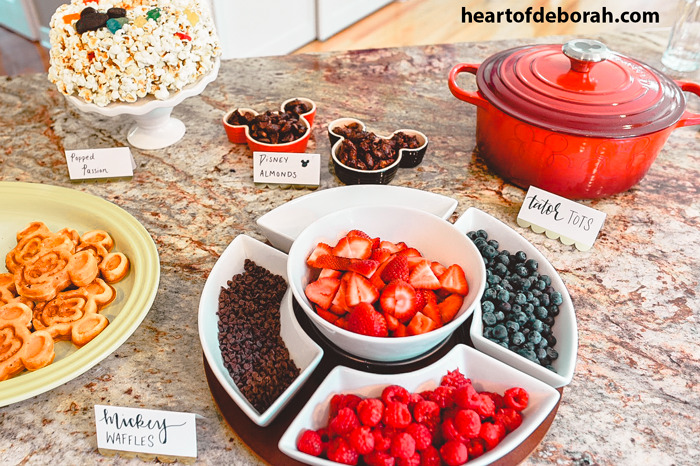 The appetizers included Copycat Disney Cinnamon Almonds from FamilyFoodFun.com and of course the Popped Passion popcorn cake.
We also borrowed this big water jug from my parents, thanks mom, and made some creative juices for the guests.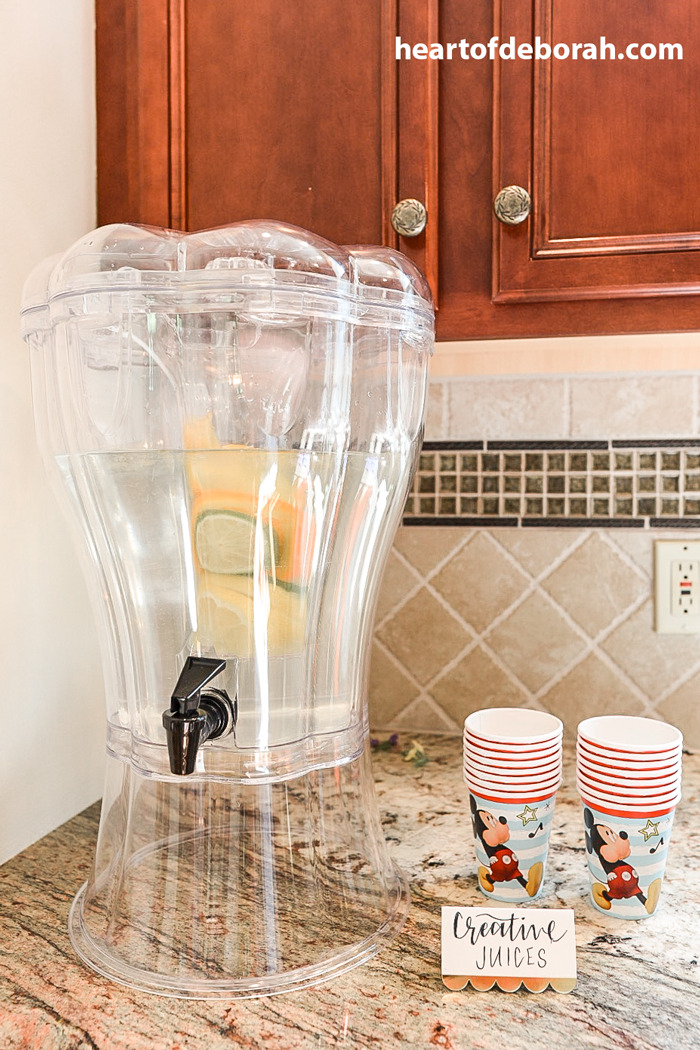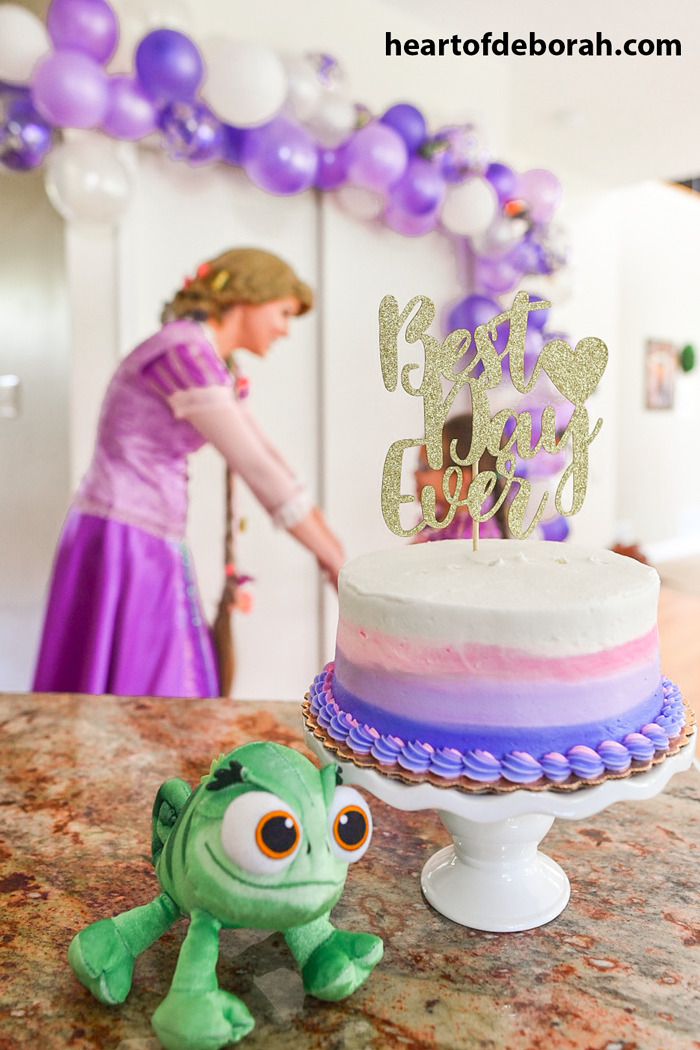 Another magical part of Disney Parks are all the delicious desserts! My kids loved the bakery in Norway at Epcot. My daughter asked "Is this were Anna and Elsa eat dessert?" So we knew we wanted a few fun options for our guests.
For dessert we had an ombre cake with a "Best Day Ever" cake topper.
The kids decorated their own shortbread cake on an artist palette. Isn't this just adorable? We used our coconut cornbread shortcake recipe and it was a hit.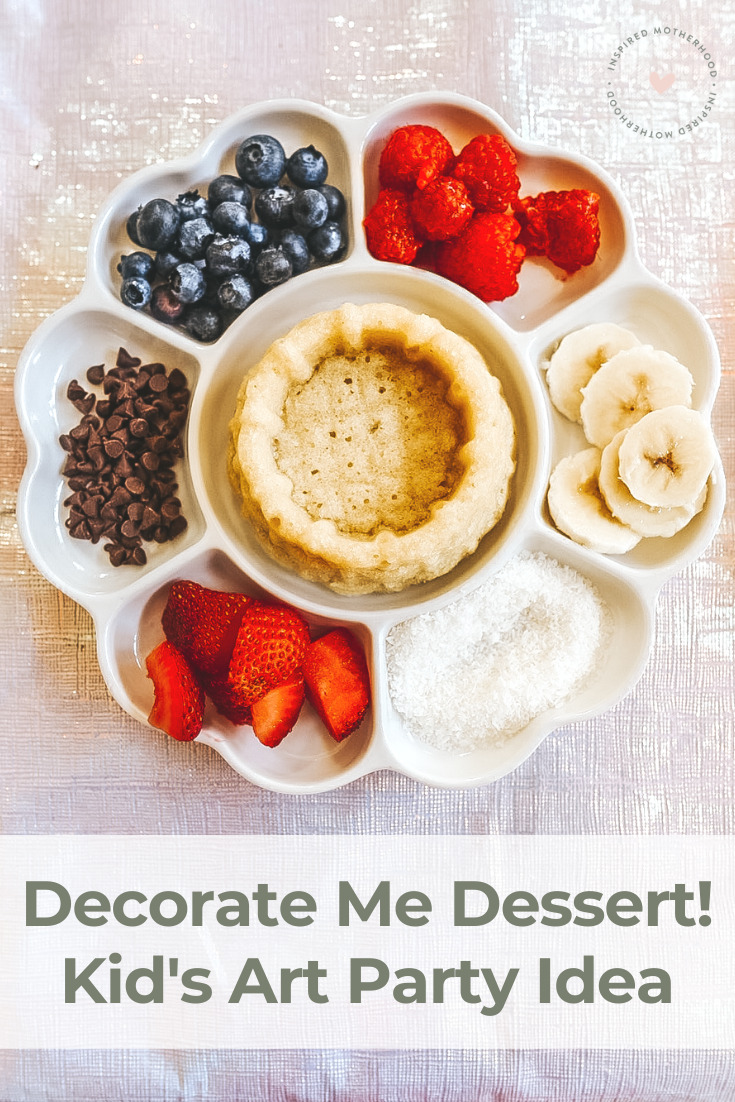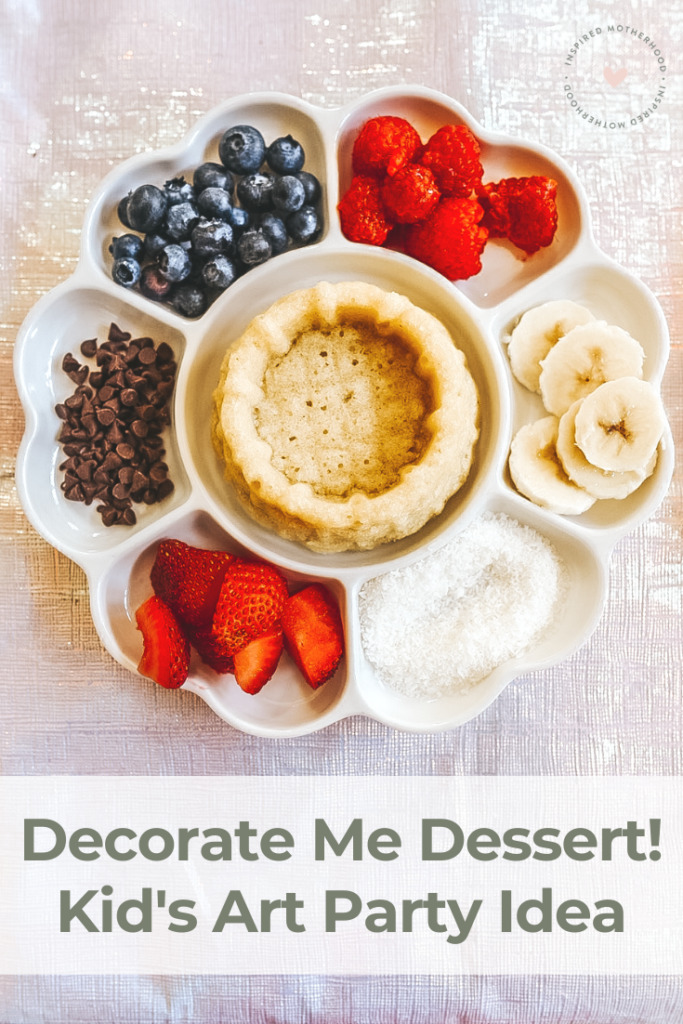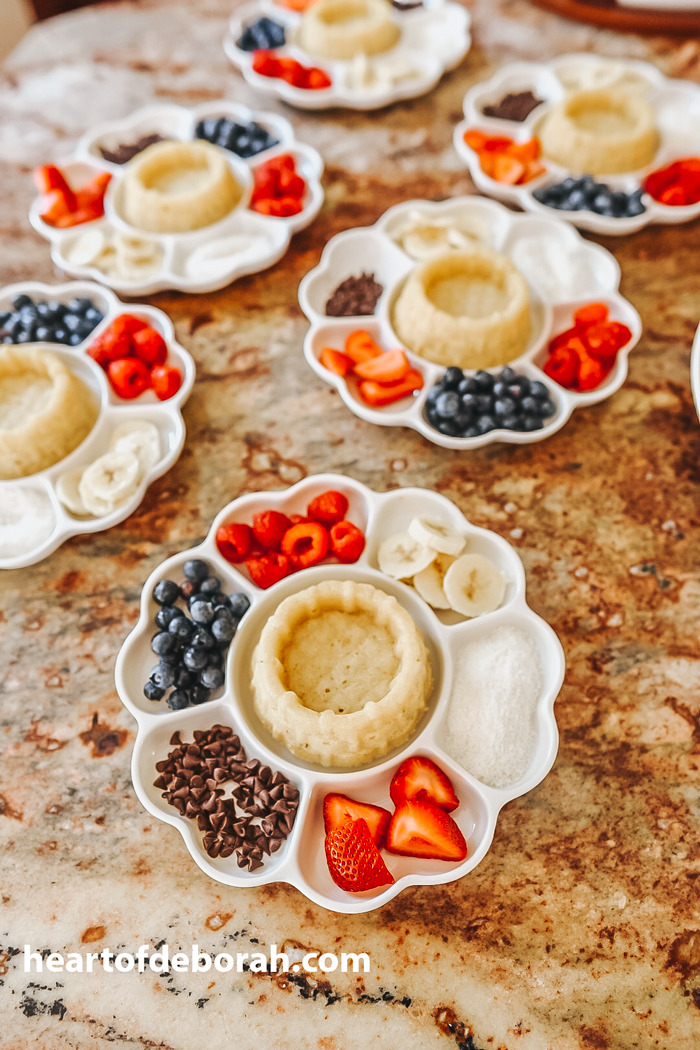 Fun Disney Themed Activities
While we waited for all the guests to arrive we had a few small activities for the kids to play with. It included pin the nose on Mickey and a fun Disney Parks themed memory game (download yours for free here).
After brunch, Rapunzel rang the door bell. The kids were so excited! Rapunzel gave us twirling lessons, helped with the kid's paint their canvases and she even read us a princess story.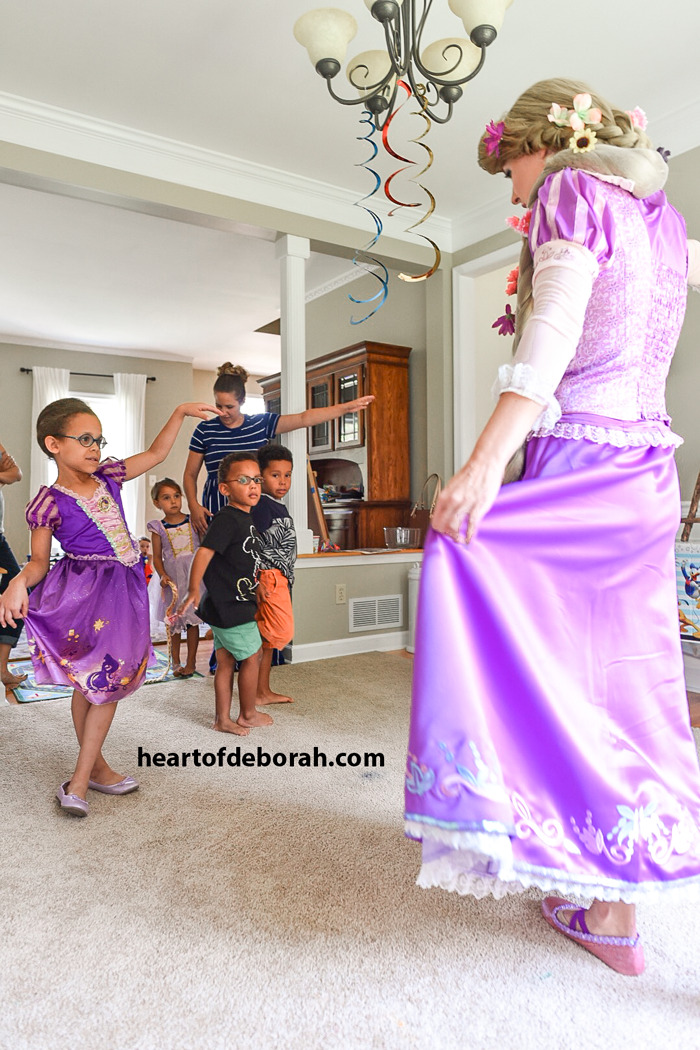 My friend Lauren loves dressing up as Disney princesses (if you live in PA let me know so I can share her information!). She was the perfect Rapunzel.
Any artist birthday party isn't complete without a kids craft. The kids had white canvases and they used watercolor to discover the artwork hidden on the canvas (see details on how to make your own white crayon resist art here).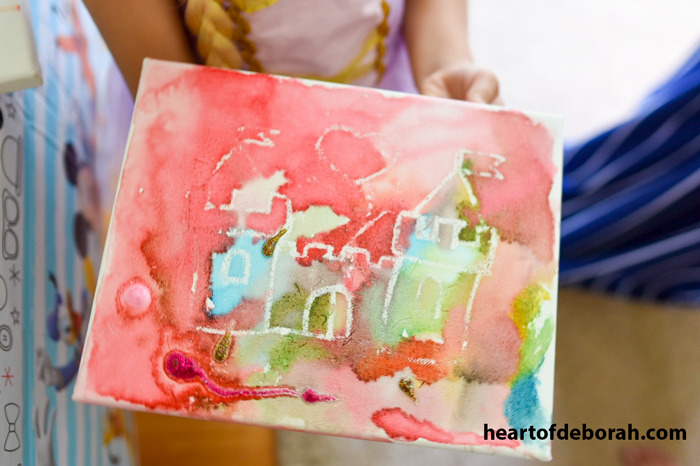 My dad drew castles and clubhouses with a white crayon on the canvas before the party. As they kids painted, they discovered the hidden artwork.
The kids seemed to really enjoy decorating their canvases!
Another fun way to add Disney magic to any party is playing music. Did you know you can play music from Disney Parks on iTunes? We were so excited to learn about this! Check it out here: http://www.apple.co/disneyparks
Lastly, I want to thank the party sponsors.
Even though we started planning this party a month ago, it was still a lot of work. So we were grateful to have an EASY dinner the night before. This baked ziti and meatballs from Michael Angelos was perfect.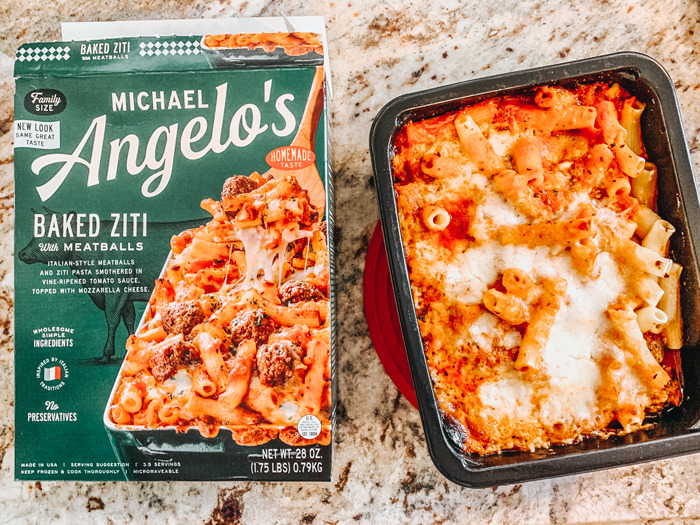 For the party, our daughter was super excited to wear her Rapunzel dress to the party. JAKKS Pacific has been designing and developing toys since 1965! They make so many great dress up clothes and accessories.
Anyone else have a child who sleeps with a Pillow Pet? We love the Disney characters in their collection!
And last but not least thank you to Popped Passion for sending us a fun Disney cake for our party.
So there it is, our Becoming a Disney Artist Birthday Party!
Do you do themed birthday parties with your kids? Are you planning a trip to Walt Disney World this year? We'd love to hear your thoughts below.
Also be sure to connect with Heart of Deborah on Instagram and Facebook for more inspiration.